Please Note: This post may contain affiliate links, which means that if you make a purchase, I might make a small commission at no extra charge to you. I only recommend products or services I believe will add value to my readers. Please read my full disclosure for more details.
Have you noticed a lot more of the color Black in Home Decor lately?
From black windows to furniture and even walls, it has really been popping up all over lately.
You may have noticed this black dramatic accent wall on the website which features Benjamin Moore's Century Paint.
By adding the white trim, fireplace, crown molding, and drapes it softens the black and does not feel harsh.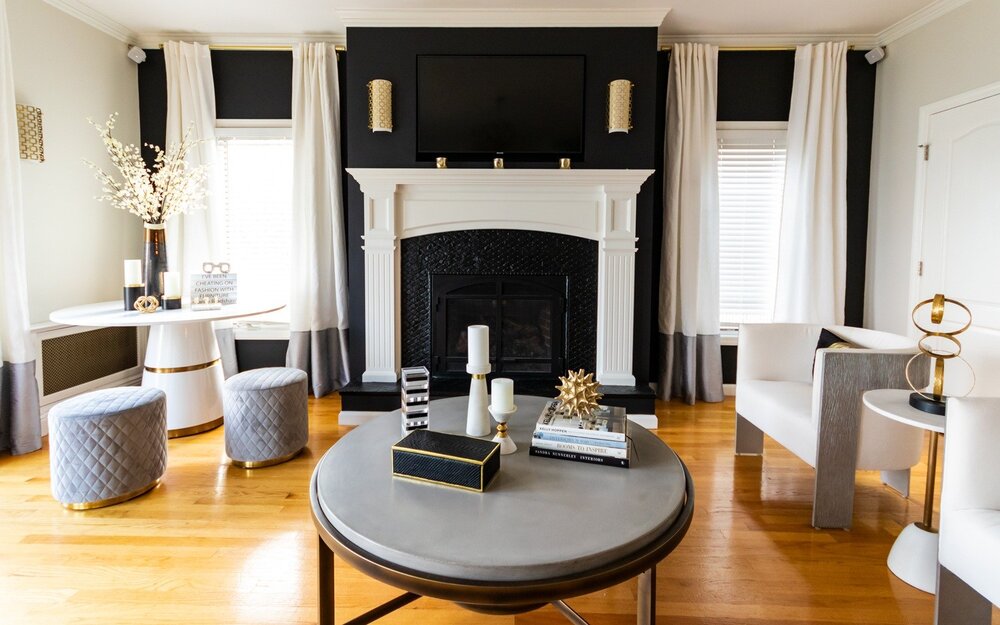 Last year when I attended Maria Killam's True Color workshop she spoke in depth about the gray trend being at the end of its ten-year lifecycle and black making an appearance.
She was correct!
Black is everywhere these days!
I absolutely LOVE black (which shows in my wardrobe) so I personally have embraced this trend.
As I mentioned yesterday in the DIY tutorial post on banded pillows I have many go-to vendors for pillows.
Going with the theme of the Black & White (creme) Trend I pulled together some of my favorites right now.
During this time of quarantine and uncertainty, we all just need to grab the popcorn and enjoy the show while we watch how this all plays out.
I think this pillow says it all for how many of us are feeling right now, No??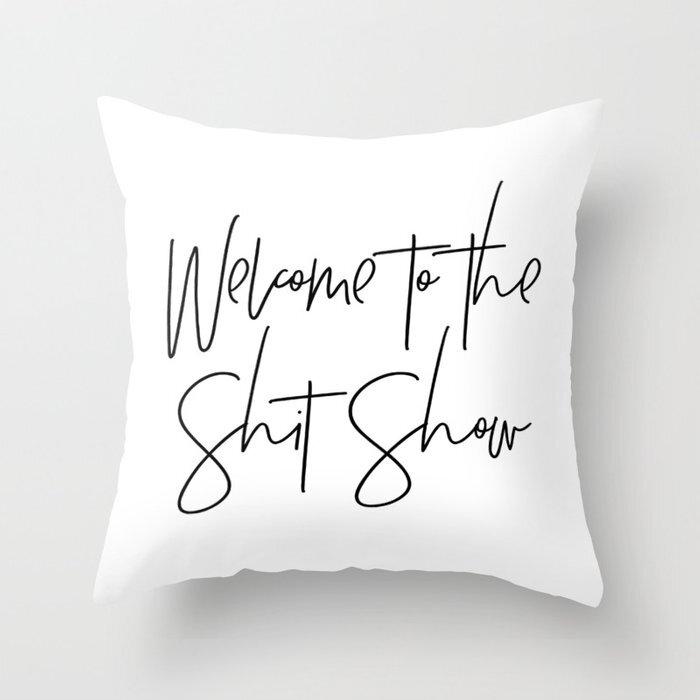 As you can see from the room below pillows can really make a statement in your space.
Aside from paint changing your pillows is a great way to update the look and feel of your room.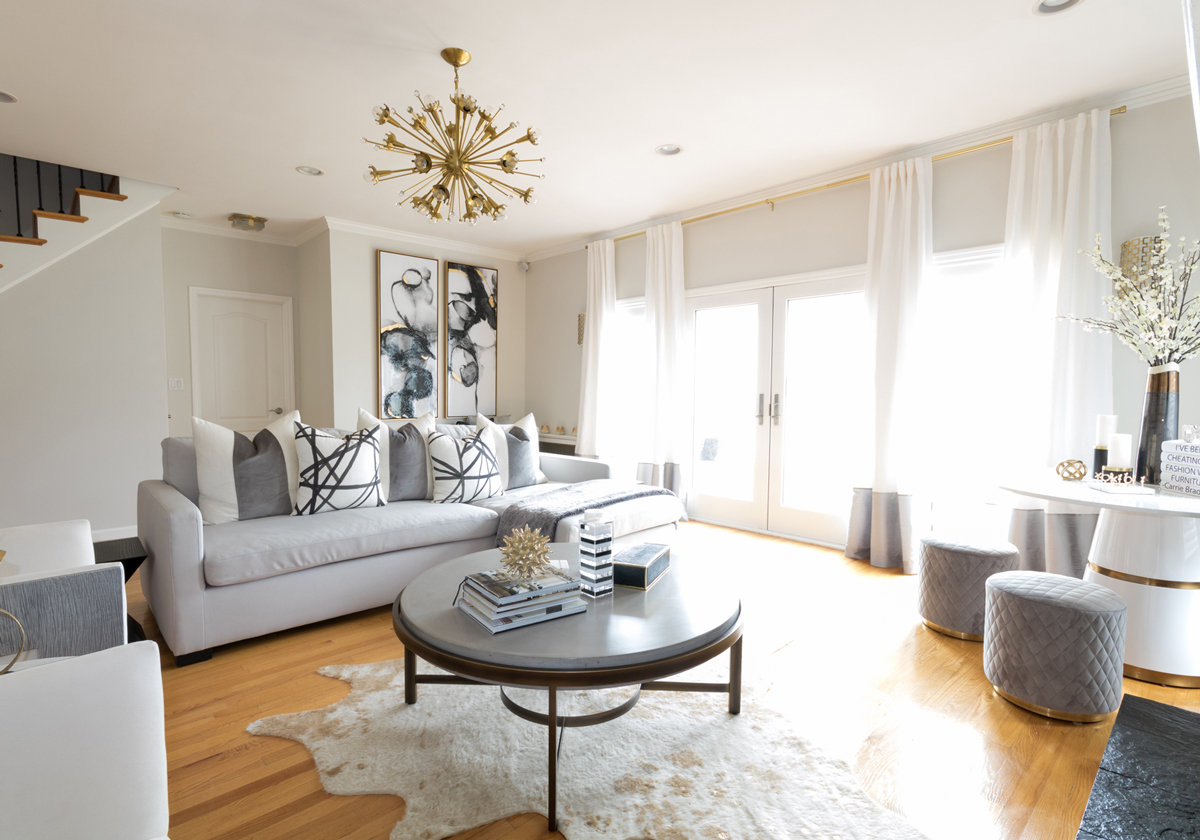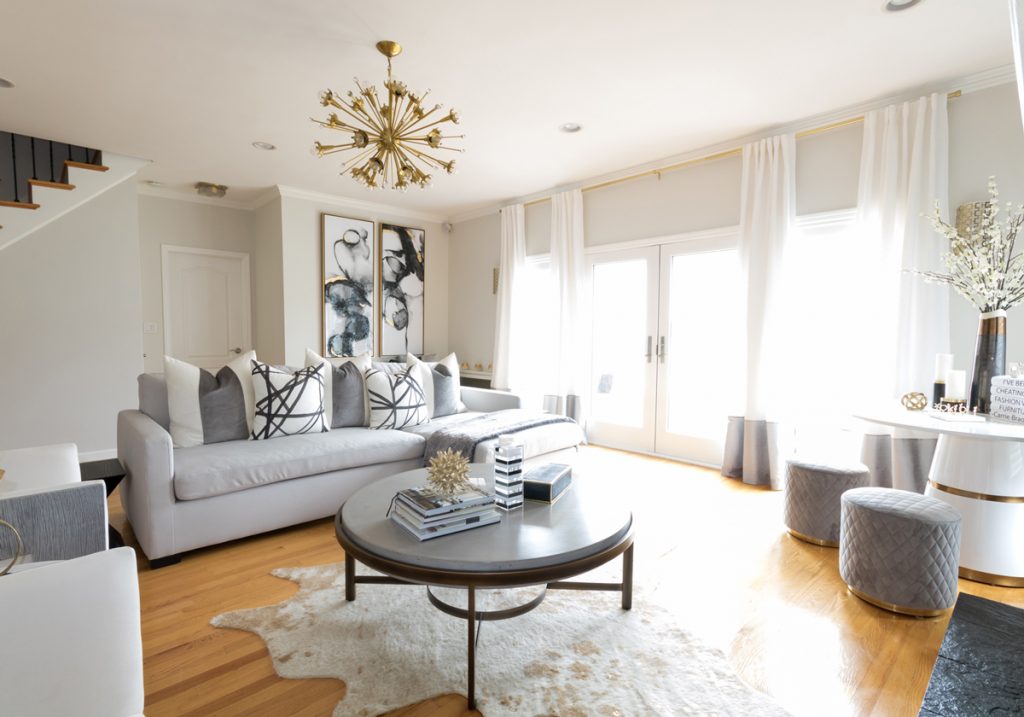 Check out all these great
Black & White Pillow options!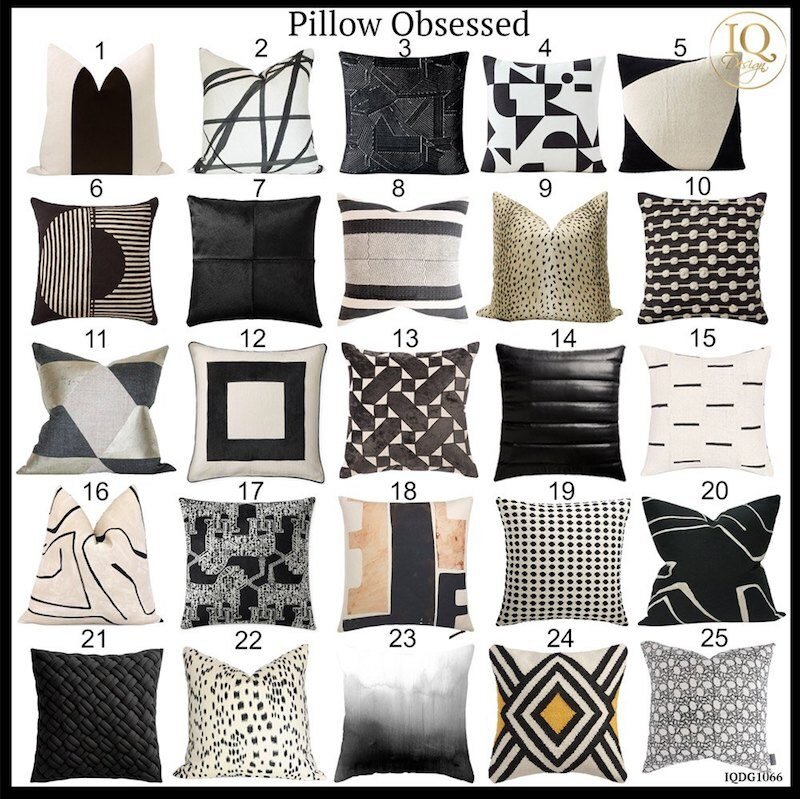 Highlights:
Number #1 is from an Etsy shop that has a ton of the banded pillows and is one of my favorite go-to vendors. I discovered them while doing eDesign with Havenly.
Number #2 is the one from the Neutral Living room design that is super popular on Pinterest. The fabric is from another design mentor in my head Kelly Wearstler (whose Master Class I would LOVE to watch but don't have a subscription to).
Number #7, #14 and #21 are all great solid black pillows that have texture and interest.
Number #4, #6, #11, #13 awesome abstract options.
Number #5, #12, and #24 love the bold contrast of light and dark.
Number #8, #10, #15, and #19 because we need original linear and dot patterns in our lives.
Number #16 and #20 great bold prints that add interest.
Number #9 and #22 animal because it is always in style in my opinion.
Number #18 is from Crate & Barrel by another designer in my head Leanne Ford
Product Link Details:
I added a few extras above because there were just so many that I Loved.
I hope they inspire you!
Let me know in the blog comments if you have a favorite!
Stay healthy and well.
Have an awesome night full of Unicorns and Rainbows!
xo Nicole
---
For more shoppable designs check these out from my Like To Know It page.
Note: My blog periodically contains affiliate links meaning that if you make a purchase, I might make a small commission at no extra charge to you. Purchases made through them are greatly appreciated.