Please Note: This post may contain affiliate links, which means that if you make a purchase, I might make a small commission at no extra charge to you. I only recommend products or services I believe will add value to my readers. Please read my full disclosure for more details.
One of my FAVORITE sites these days is LULU AND GEORGIA!
If you are not familiar with them they are very much a part of the California Eclectic Vibe which I'm also LOVING. In this post, I'm sharing 8 Favorites but believe me there are so many others I LOVE! For the purpose of keeping it short and sweet here, we go!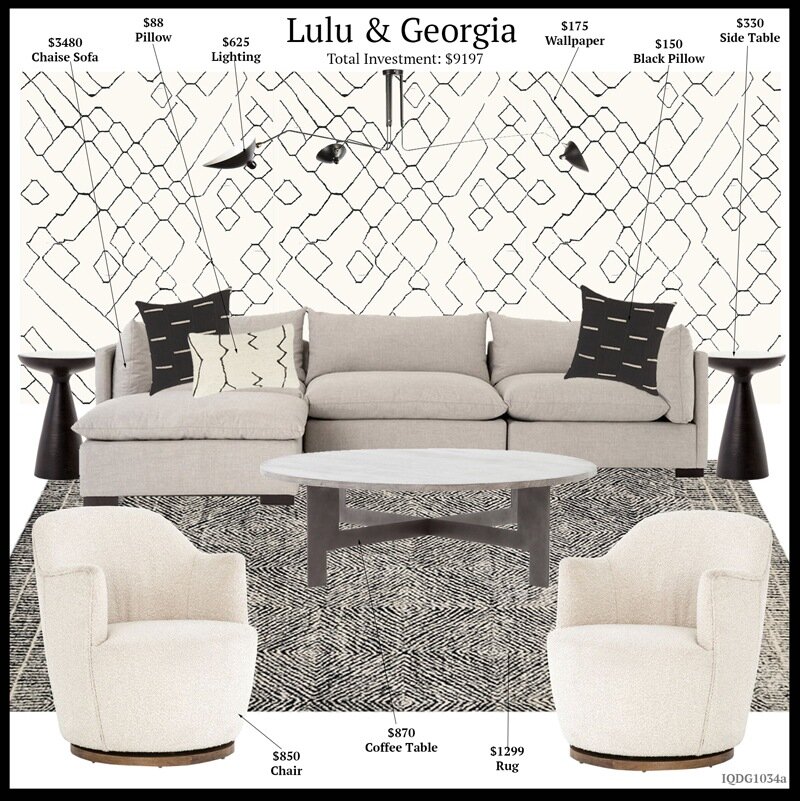 ---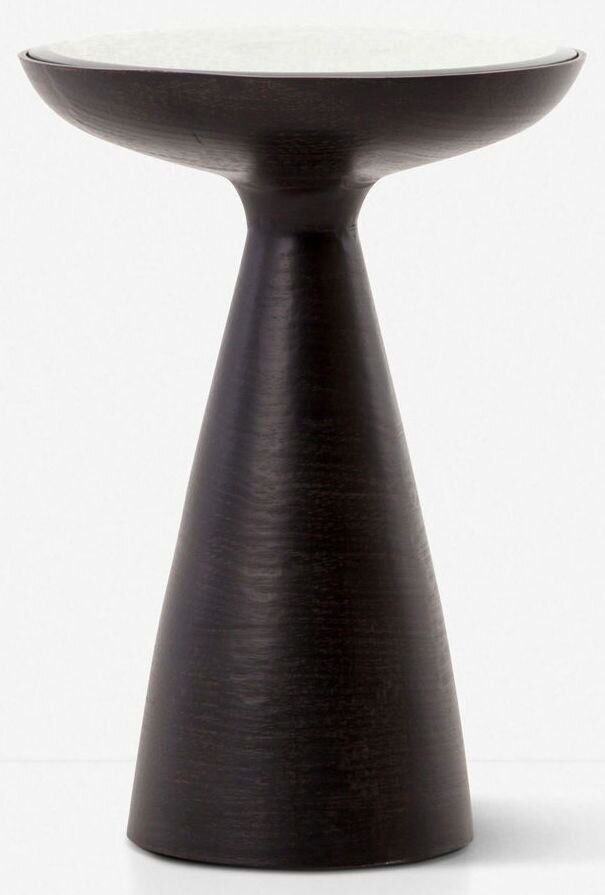 BONUS OPTION 2! WHICH DO YOU LIKE BETTER?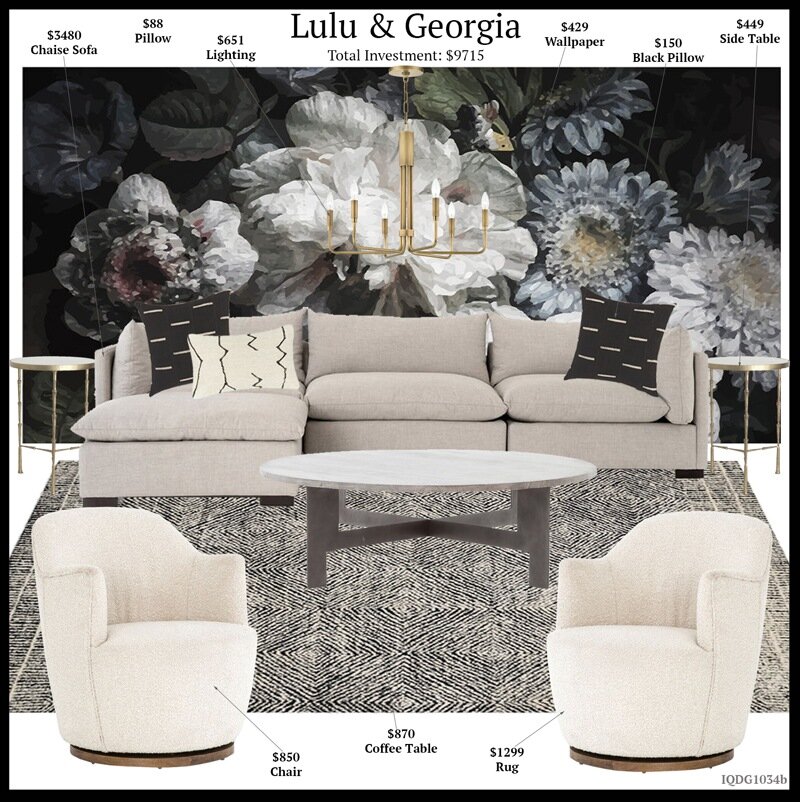 Personally I love both the look of both the abstract wallpaper and the large floral. Since I couldn't decide which way to go I figured let me show both options and see which one YOU prefer more. I'd LOVE to know so be sure to comment below!
Naturally we needed a touch of gold to pop off the dark wall so the lighting and side table were changed out in this version as well. I was so tempted to continue on and add accessories and more pieces to the space but to save time I stopped here. As much as I LOVE designing these boards I do actually have paying clients to tend to.
Again I could keep going and change out the coffee table, pillows, etc but I'm moving on! Click on any of the images to head over the LULU & GEORGIA websites where you will get lost in all the pretty things!
Trust me I promise.
Have an inspired night all!!
xo Nicole
*** DISCLAIMER: Consult with your wallpaper installer for how many rolls of wallpaper you will need ***
---
Need help with your FLOOR PLAN LAYOUT?
Need help designing an inspiring AIRBNB that will elevate your guest's experience AND increase profits?
---
For more design inspiration like this and get to notifications of future blog posts please sign up for our newsletter.
Also If you are local to the Long Island/ NY Metro area and need help with your next design project reach out HERE. I'd love to help!
Sidenote: For any designer friends who may be reading this if you are interested in more information about the design portal I am using for your business click HERE to find out more.
Related Blog Posts:
Note: My blog periodically contains affiliate links meaning that if you make a purchase, I might make a small commission at no extra charge to you. Purchases made through them are greatly appreciated.