Please Note: This post may contain affiliate links, which means that if you make a purchase, I might make a small commission at no extra charge to you. I only recommend products or services I believe will add value to my readers. Please read my full disclosure for more details.
Since we are all cooped up and MUST quarantine in the house right now because of COVID-19 what better way to spend the time than having a Fun Game Night!
Here is some top finds we are loving right now for their fun twist on those games we all know and LOVE!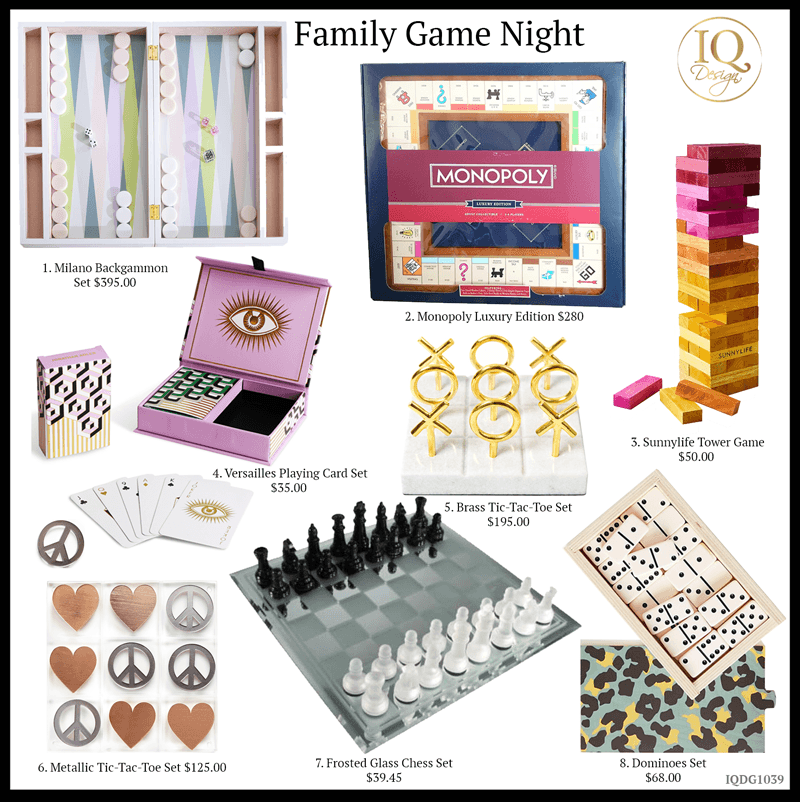 Click the Links below for product details:
Naturally, we have to highlight the Jonathan Adler games because they just make me happy looking at them. Jonathan adds a fun carefree vibe to all his designs and they are right in line with my whole Unicorns and Rainbows way of living. I mean being Happy and a little bit of that saying "Ignorance is Bliss" on a daily just makes things so much better. Don't you think?
Anywho here is the Jonathan Adler Picks: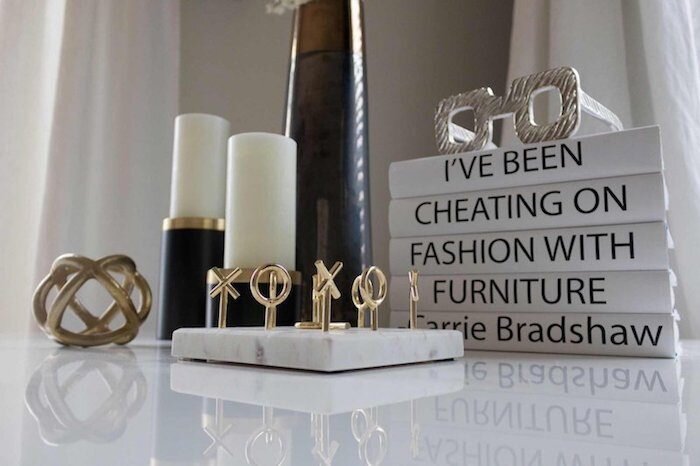 The Tic Tac Toe Set is one of my favorites! We have a version of this in my home shown styled with candles and books.
---
On Christmas Day we play a crazy intense game of monopoly every year for probably the last twenty-eight years (not even kidding it's been that long). When I say we I mean my family because I stopped playing at probably 17 or 18 years old when it first started lol. There is a trophy and plaque as well. Yup, it's that intense. So naturally, it must be included in the game night picks. The version we have is similar to the link above which my sister upgraded us to about three years ago. It is wood with drawers for money and everything. Prior to that, we had a combination of probably three old school games. It was sad and a bit ghetto lol but it was also a bit symbolic of allllll those years playing.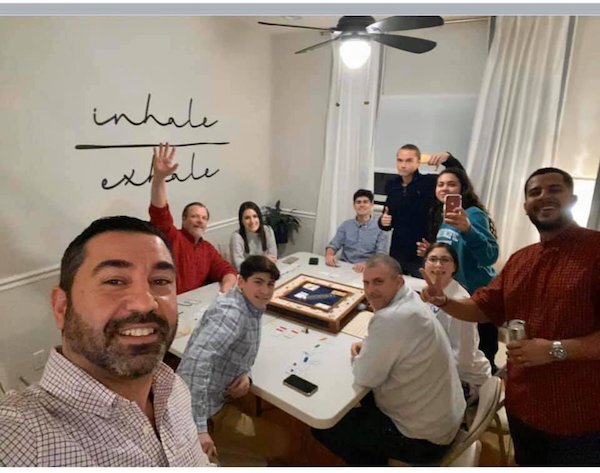 ---
Comment below to let me know what you think of these picks and if you purchase any! We may be stuck inside but we can still have a Fun Family Game Night to pass the time together.
Stay healthy and well all!
xo Nicole
---
Related Blog Posts:
Note: My blog periodically contains affiliate links meaning that if you make a purchase, I might make a small commission at no extra charge to you. Purchases made through them are greatly appreciated.
---
For some super cute graphic downloads check out the Etsy shop HERE