Please Note: This post may contain affiliate links, which means that if you make a purchase, I might make a small commission at no extra charge to you. I only recommend products or services I believe will add value to my readers. Please read my full disclosure for more details.
---
While many of you were maybe out and about or winding down after a long work week I was doing what I love!
One of the things I have come to realize I miss about the garment industry (aside from the paycheck lol) is creating those "pretty pictures" as my old boss used to say to me.
There is just something to be said about getting into that zone of finding inspiring things and pulling them all together to create your own unique look.
I'm sure all my industry friends will agree.
It is the time before all the critics get involved when the ideas flow and you are free to just create the image in your head into a beautiful collection.
That said here is what I was inspired to create last night while scoping out the Jonathan Adler website.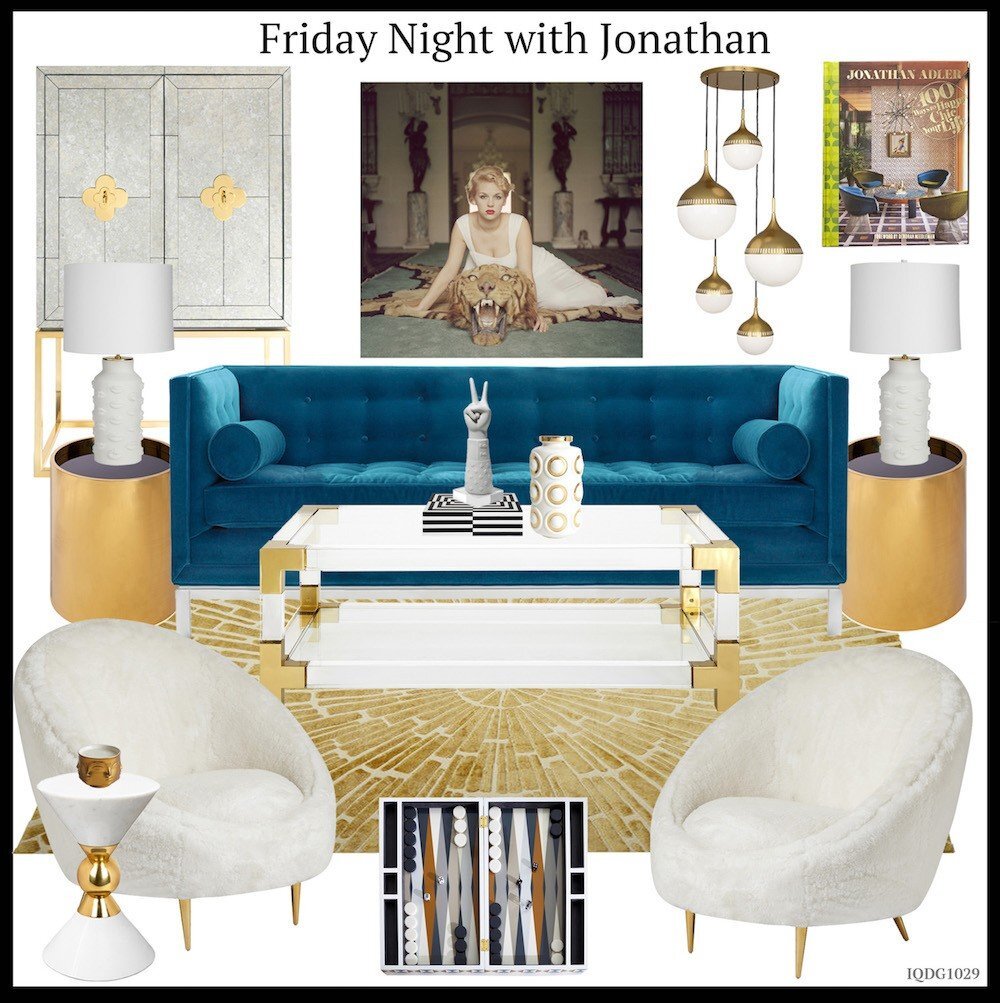 If you are not familiar with Jonathan Adler be sure to check out his inspiring designs by picking up his book, visiting a retail store, his website or just google his name.
He is a true creative genius in my opinion!
For anyone interested in the products shown in the design board check out the links below for more details.
I did not include the investment amount of this design because clearly it is a higher price point and may not be attainable for everyone.
The beauty of this is you can purchase an item or two and then sub out the rest of the design for more budget-friendly items.
You can create a similar look just by following the formula of design elements.
Let me know if you try out any of the ideas or purchase one of Jonathan Adler's products.
I'd love the feedback on what is inspiring to you!!
Have a happy weekend full of Unicorns and Rainbows my friends!!
xo Nicole
---
Related Blog Posts:
Note: My blog periodically contains affiliate links meaning that if you make a purchase, I might make a small commission at no extra charge to you. Purchases made through them are greatly appreciated.