Please Note: This post may contain affiliate links, which means that if you make a purchase, I might make a small commission at no extra charge to you. I only recommend products or services I believe will add value to my readers. Please read my full disclosure for more details.
Can you relate to that statement?
If you have found yourself drinking a cocktail, as my friend would say, a little more than usual you are not alone!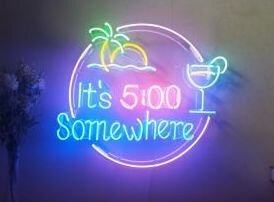 I think there is so much uncertainty right now that many people just don't know how to deal.
We all know I like to stay in my happy bubble full of Unicorns and Rainbows and that is my method of coping.
I do have to say that a lot of the growth I've experienced in my personal life and business since quarantine would not have happened at the speed it has if we did not experience this lockdown.
Don't get me wrong there have been many moments of me looking back at the day thinking did I accomplish anything productive today?
But for the most part, I have really become clear on the direction I would like to move in the future.
Sorry I got a little sidetracked there from the topic at hand!
The point is it's definitely 5 o'clock everywhere these days and for me my drink of choice is Vodka.
This is ever since I learned it has the least amount of calories and I just don't want to work that hard to stay in shape so every little bit helps!
Sidenote: This Vodka Rocket Decanter from Jonathan Adler is on my wish list!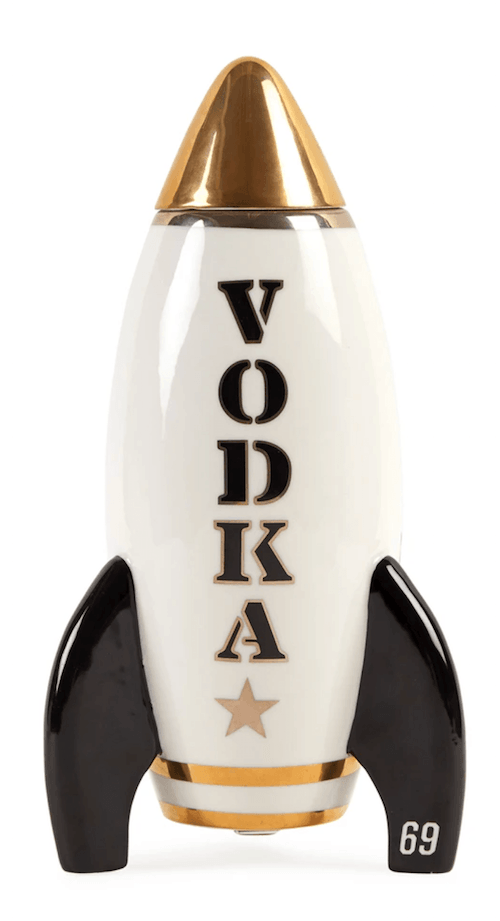 So many people have reached out to me because they are bored in their homes and are seeing everything they want to change.
One thing they are looking to add is a designated area to house their liquor collection especially if it is under the kitchen cabinet right now.
Is that you too?
If you've been online lately you would have noticed all the great bar cart options.
The one below from Homesence is super cute and you can see how it comes to life once you style it.
These two are from the Holiday House which how cute is the one in the bathroom!
Not everyone has the space for a large bar cabinet although this one is awesome!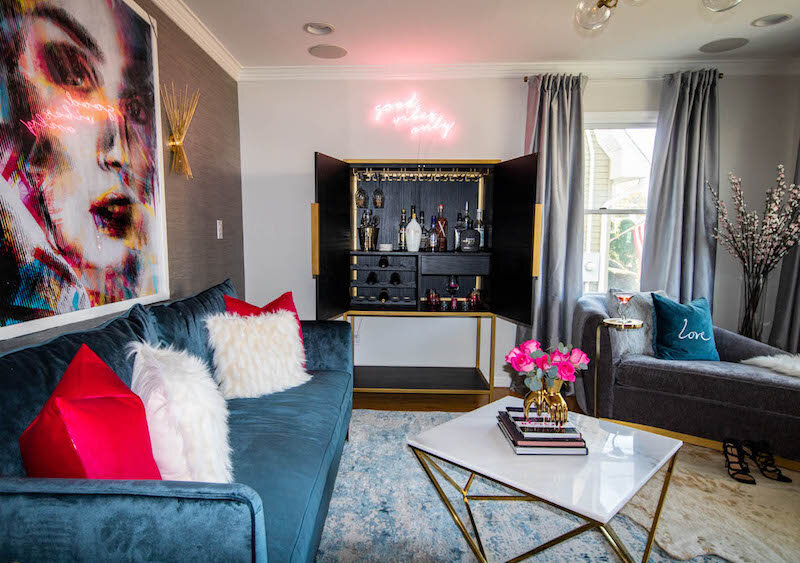 So the next best thing is a smaller bar cart.
At the top of the list from what I pulled two really stood out for me.
I love number 9 the Serena & Lily one of course because Black and Gold are my thing.
Also, number 3 the silver lucite Jonathan Alder.
Normally I would not be into silver BUT I LOVE mixed metals and all the gold accessories do it for me!
Without further ado, here are….
12 Bar Carts to Organize your Alcohol Collection Today!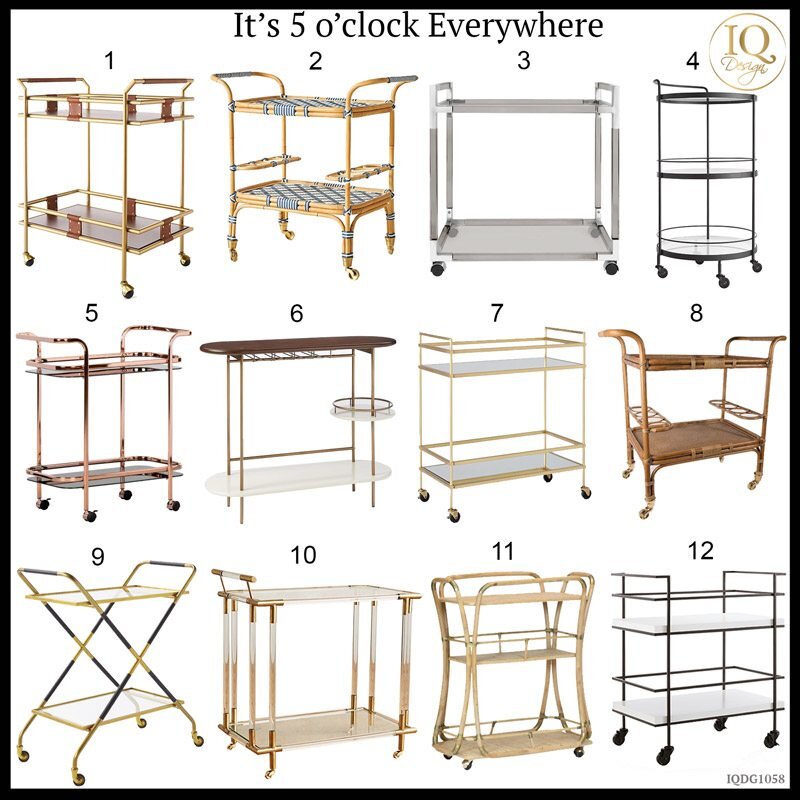 Product Link Details:
Let me know if you have a favorite!
I hope you are all staying healthy and well.
Have an inspired night full of Unicorns and Rainbows!
xo Nicole
---
For more shoppable designs check these out from my Like To Know It page.
Note: My blog periodically contains affiliate links meaning that if you make a purchase, I might make a small commission at no extra charge to you. Purchases made through them are greatly appreciated.