Please Note: This post may contain affiliate links, which means that if you make a purchase, I might make a small commission at no extra charge to you. I only recommend products or services I believe will add value to my readers. Please read my full disclosure for more details.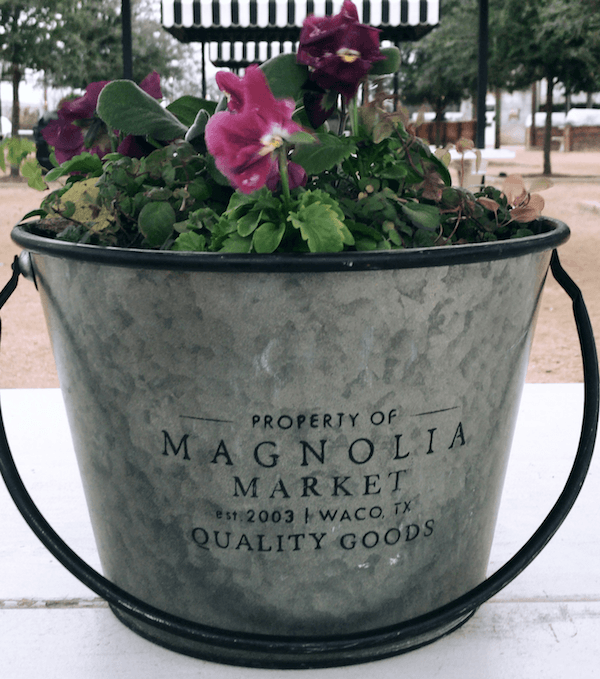 This past January my daughter and I went to Waco TX so she could visit Baylor University and attend an Acrobatics and Tumbling clinic. I was super excited not for the college visit so much but more for the fact that we would be in the same town as Magnolia Market. Don't get me wrong I was happy for my daughter's experience but at the same time, I was also thrilled for my own lol. Now for anyone living in a bubble Magnolia Market is the store/ experience that Joanna and Chip Gaines of HGTV's Fixer Upper created at the "Silos" in Waco, TX. Now I have to say this "experience" because that literally is what it was turned out to be all I expected and more!

Here are just a few pictures from the college visit for anyone interested. We did the tour of the campus, dorm and also heard the admissions informational session which was all great. My daughter absolutely LOVED Baylor University and it is definitely one of her top college picks at the moment.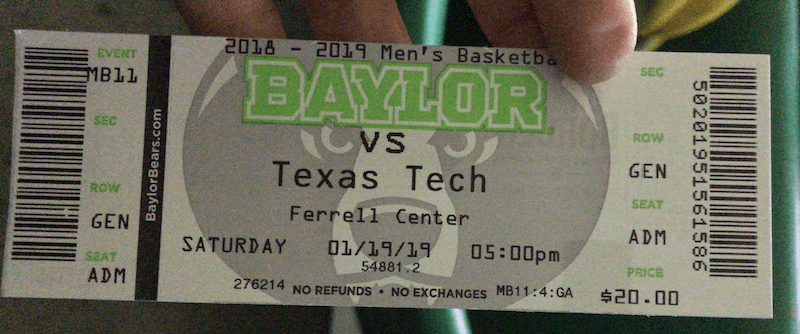 One more thing about the visit I must add is that we did attend a college Basketball game because the Acro team was performing at halftime. Again this was a whole experience in itself. One this you will note if you ever visit Waco, TX is that the entire town FEELS like the show Fixer Upper. Having lived in NY my entire life it is always such a difference when you visit other states. My daughter even asked me at one point "Is everyone really this nice here?". She is not used to people genuinely being NICE which is kind of sad in a way NO?!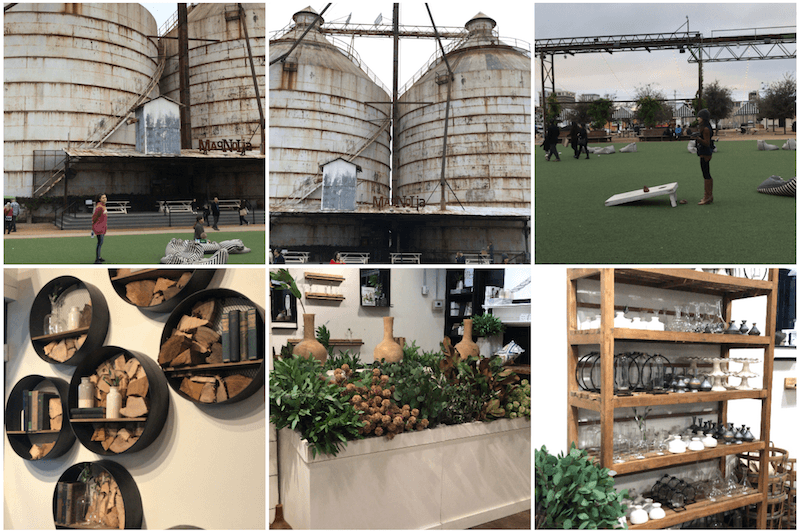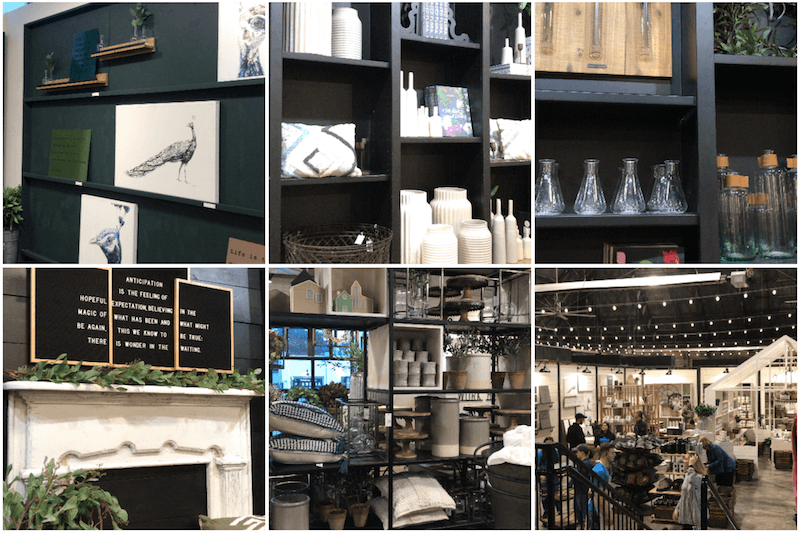 In an effort to keep the Blog Post short above are the pictures from Magnolia Market. If you click on the image they will pop up larger for anyone interested in seeing more details. Overall my thoughts were that they really achieved the same feel that the show gives you when watching. It is warm and inviting and all the employees had the same vibe as Chip and Joanna which I'm sure was intentional. The store is only Monday through Saturday from 9am-6pm which again is awesome for the employees I'm sure.
The silos are huge and such an amazing place to visit. It has a very chill relaxed vibe as you walk through the out side court area where there are food trucks and tables to eat at. We grabbed a burger and fries from the food court and ate at the picnic table. Each table had that flower pot bucket with Magnolia Market est 2003 engraved on it. The grounds were spotless and there was security present which I'm sure helps maintain the level of experience. On the grounds there were games and people playing them (adults and children).
There is a flower garden/ shop, a bakery (which had a line to get in), the main store which is huge, an area where they have performances and music playing throughout. We walked the entire area in a little over an hour because we went after the Baylor visit. For me this was perfect since I wanted to visit but didn't need to spend al day there. My daughter was happy about the time we spent and managed to pick out a sweatshirt for herself and hat for my son. Other than that I didn't buy anything because I have a more contemporary glam style but there were so many items I could have purchased if I was working on a more farmhouse, transitional or even boho vibe space.

During our visit, we also asked the coach at Baylor where was a great place for shopping and she told us to go to Spice Market which was truly a super cute shopping experience. If you visit Waco you should definitely stop in there as well.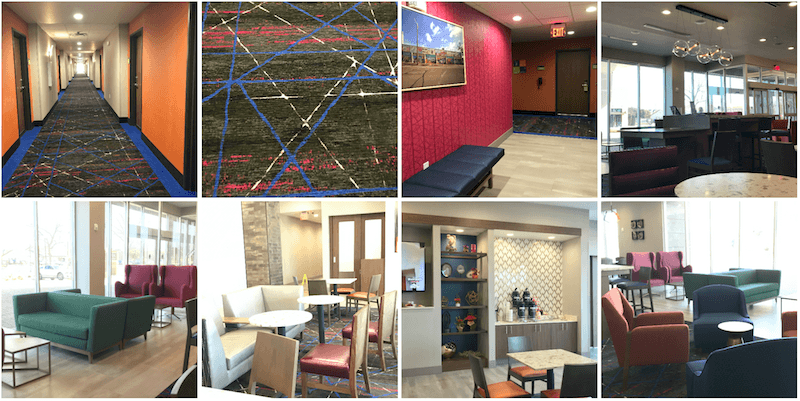 br /> For anyone wondering where we stayed here are some pictures from the La Quinta Inn & Suites Waco Downtown Baylor, Waco. This was a newer hotel that was walking distance to Magnolia Market and a five minute Uber ride to Baylor University which is how we got around the entire weekend. We were told it wasn't the best area to walk around in so we made sure to stay on the main road and walked really fast during the five-minute walk to and from Magnolia and the Hotel. I mean coming from NY it was probably fine but we walked fast anyway lol. A quick note about the hotel from a design perspective The entire color scheme was clearly pulled from the rug shown in the picture above which was a charcoal grey with lines of ivory, fuchsia, royal, and orange. Those colors where the jumping off point for this design and the color palette was pulled in everywhere from the walls, artwork, accessories and the furniture. In the main dining area and lobby, you could tell the designer was aware of the trends in lighting and design. There were updated fixtures and gold accents throughout. The overall vibe was contemporary glam with an eclectic vibe from that color palette chosen. They even had Vanessa DeLeon's Tilebar tiles at the coffee station area. It was very vibrant but being from NY I'm more used to a more neutral subdued palette a bit less busy but it was interesting to see what the look is in other locations.
One last thing here are the Instagram stories (uploaded to YouTube) that I took during the visit for anyone wanting an inside look. Enjoy my crazy commentary lol!
So there you have it have it my Magnolia Market and Waco TX visit experience!
Please continue to follow my journey through my Instagram Stories and Facebook updates where I will continue to share behind the scene videos. Also if you have a project you are considering working on, know your budget and like cool things then reach out HERE so we can help!
Have an inspired day everyone!!
xo Nicole