Please Note: This post may contain affiliate links, which means that if you make a purchase, I might make a small commission at no extra charge to you. I only recommend products or services I believe will add value to my readers. Please read my full disclosure for more details.
WE DID IT!!
This is officially BLOG POST 30 which means we made it to the END of the 30 Day Challenge!
This has been quite the journey and aside from maybe my last day as a Children's Wear Designer I didn't miss a day posting. Coming up with content got easier as the days went on but I have learned that blogging in the morning is better than at night since some nights I wound up later than I'd like because I was finishing a post.
Since my self-help journey started I made a shift from being a night owl to a morning person getting up with the 4 am club. This has helped me be super productive throughout the day.
In the past, I would stay up all hours of the night but was tired and not very effective. The mornings are a different story since I have a routine that consists of exercise, meditation/ visualization, journaling, and reading. Adding all these things to my morning has helped me be more focused which has been really helpful.
Now I just need to work on my purging and organization skills and then I'll be a real ROCK STAR!!
Back to the Neutral Living Room Makeover Blog Post lol!
So you may recognize this room from our portfolio and you may have asked yourself: How can I get my Living Room to look like that??
In this post, we share with you how so just click the image or link for more information. Enjoy!!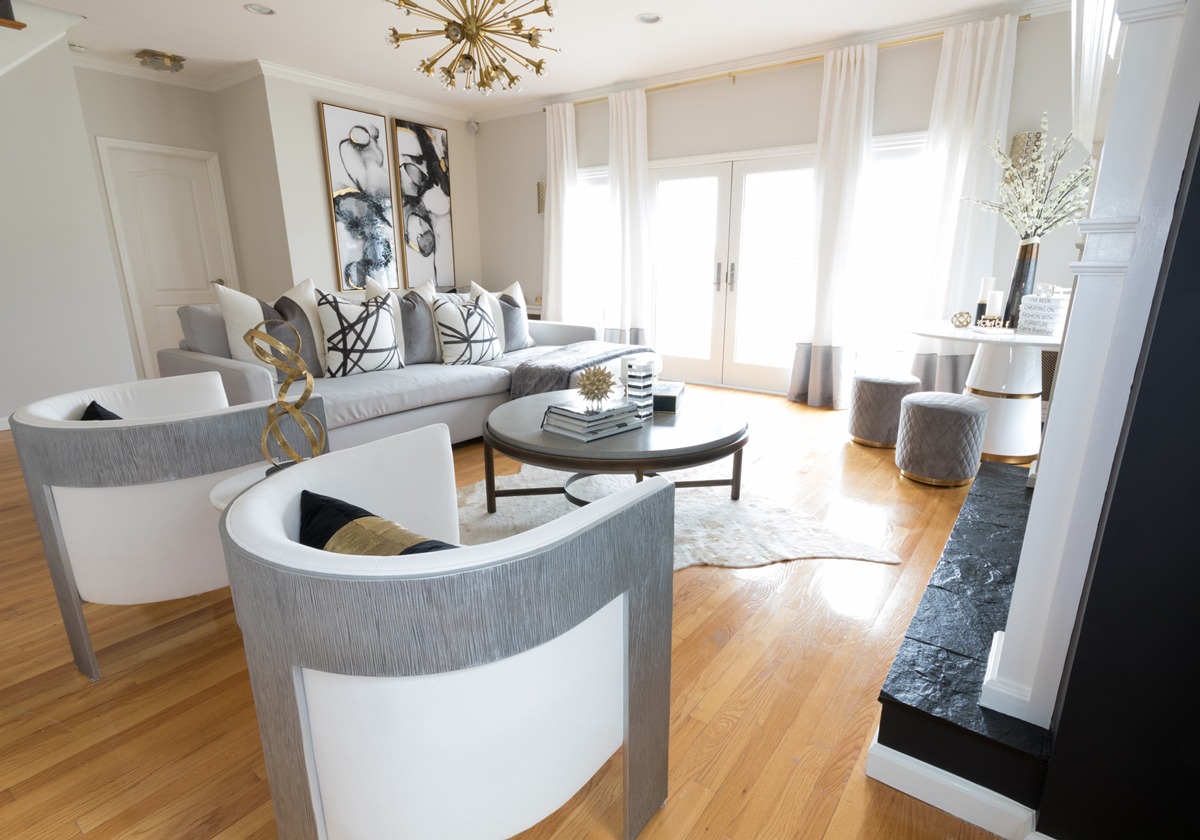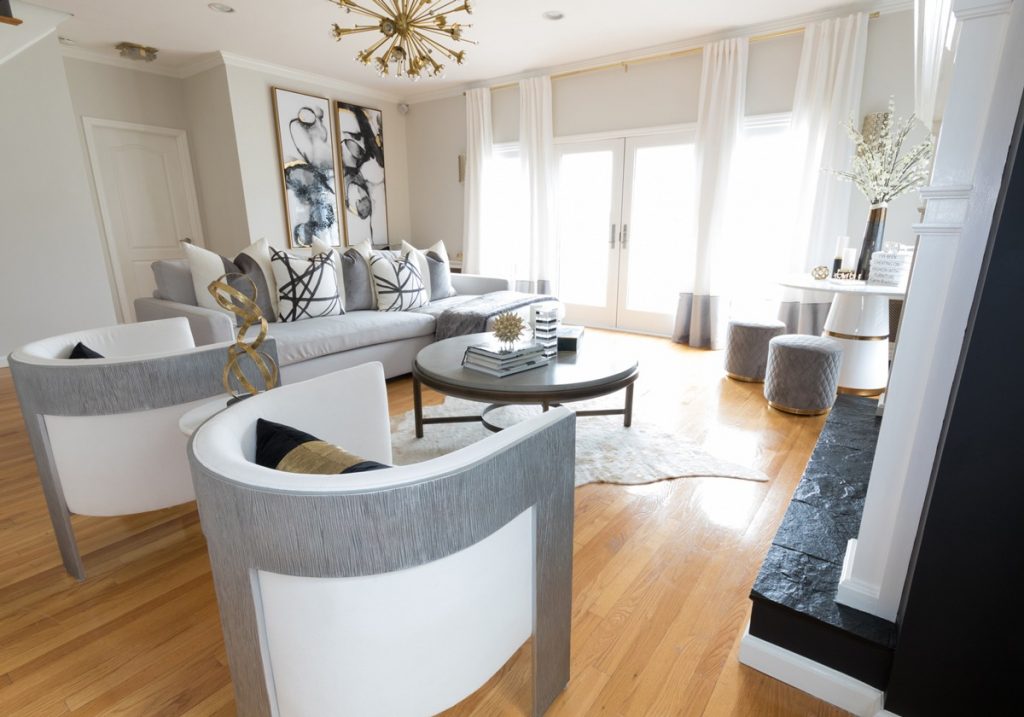 We really wanted this space to be elevated and inviting. Inspired by two of my favorite designers, Kelly Hoppen and Cheryl Eisen of IMG, we did this by keeping the color palette neutral while layering in textures to create interest. We also mixed in mixed metals that have been trending as late for that added bit of sophistication.
Neutral Living Room Makeover: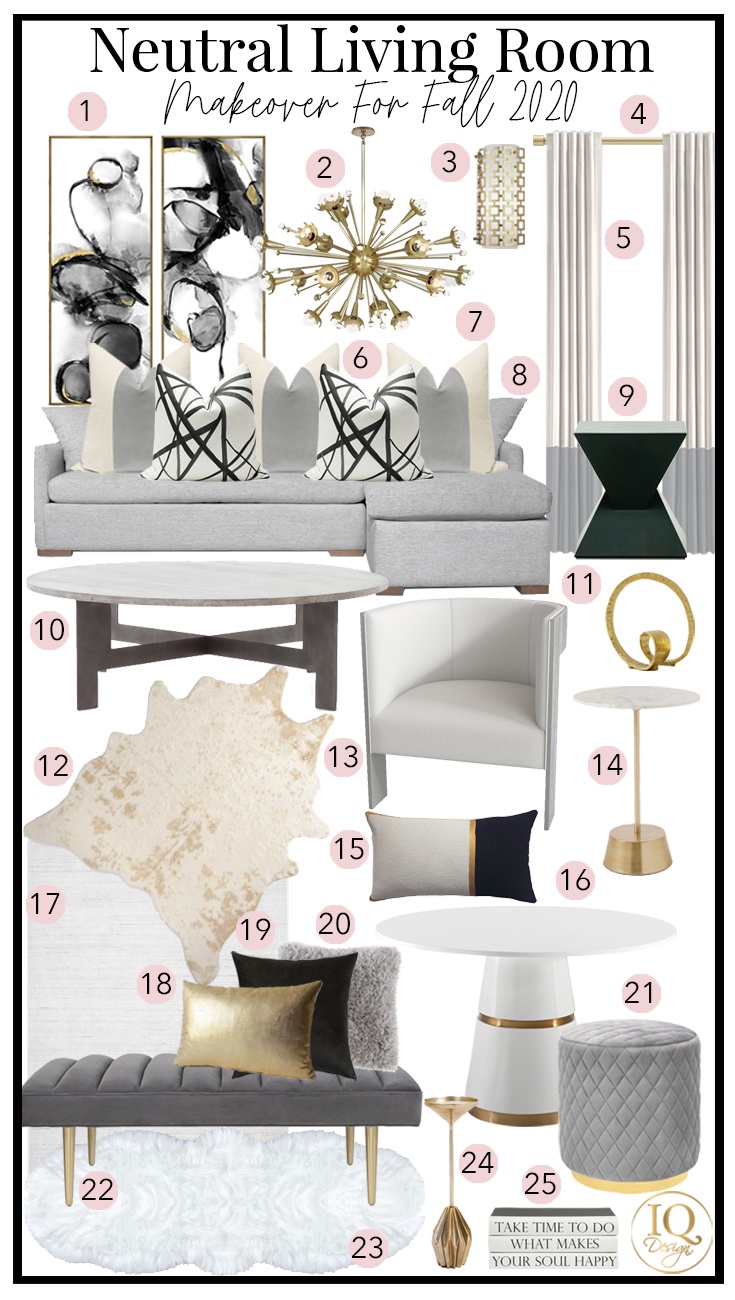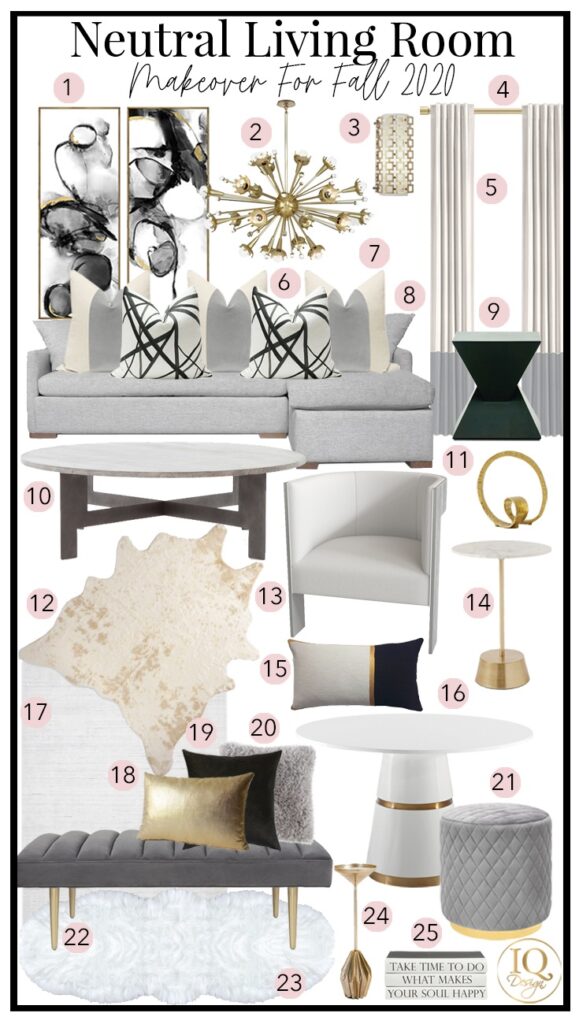 1 | 2 | 3 | 4 | 5 | 6 | 7 | 8 | 9 | 10 | 11 | 12 | 13 | 14 | 15 | 16 | 17 | 18 | 19 | 20 | 21 | 22 | 23 | 24 | 25
---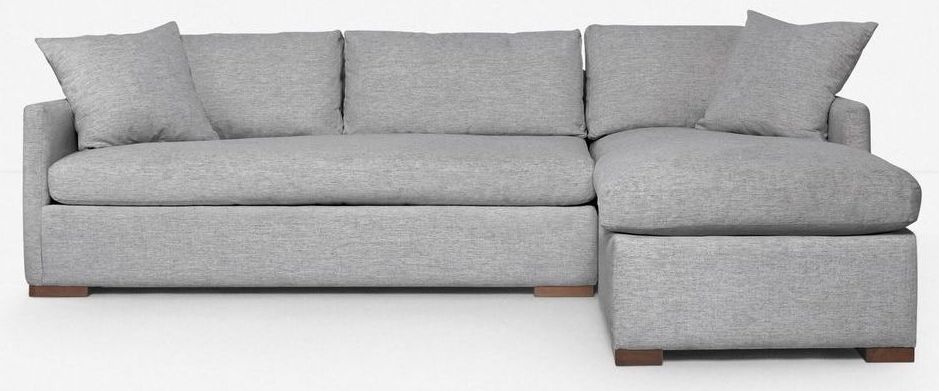 CALLAHAN RIGHT-FACING SECTIONAL SOFA, LIGHT GRAY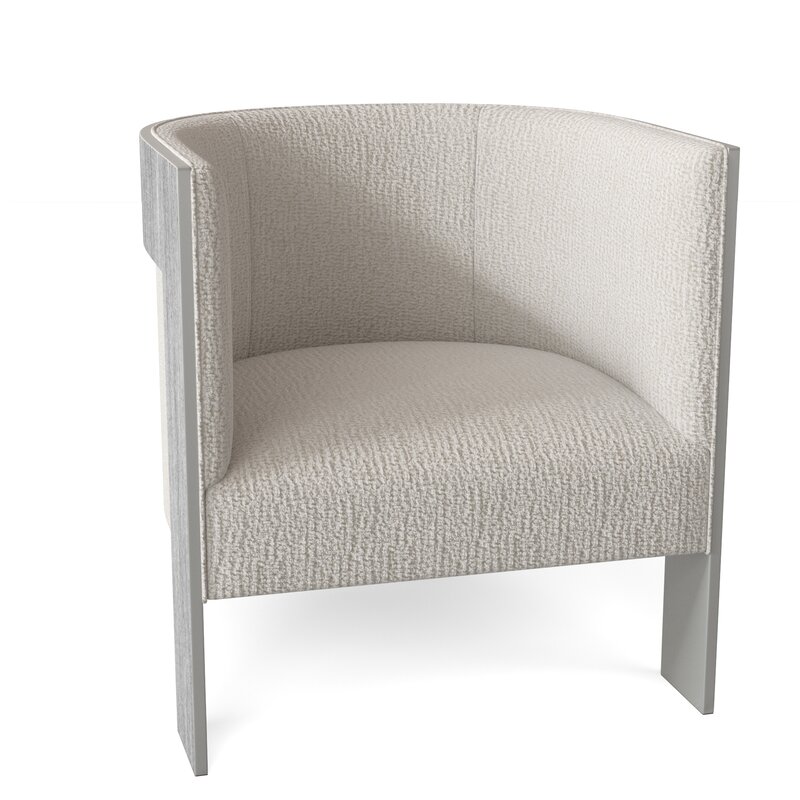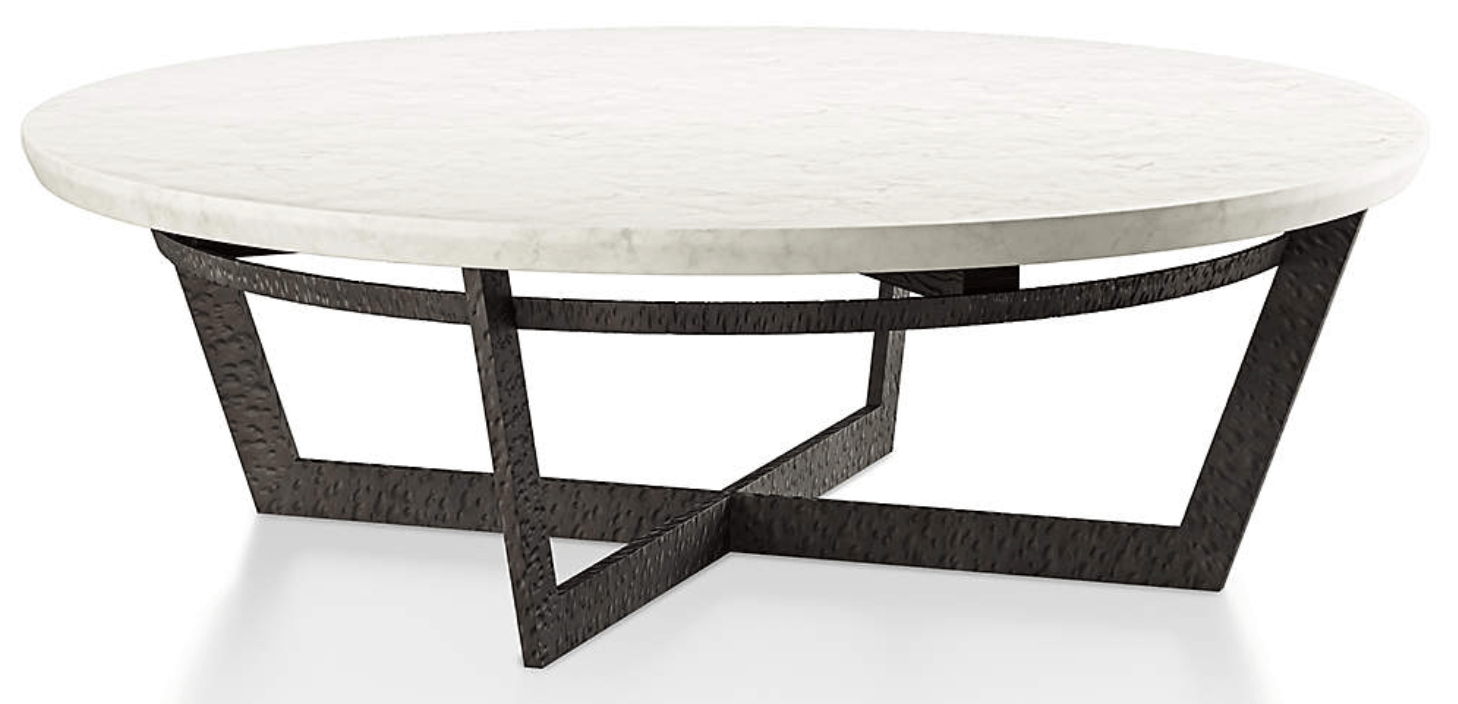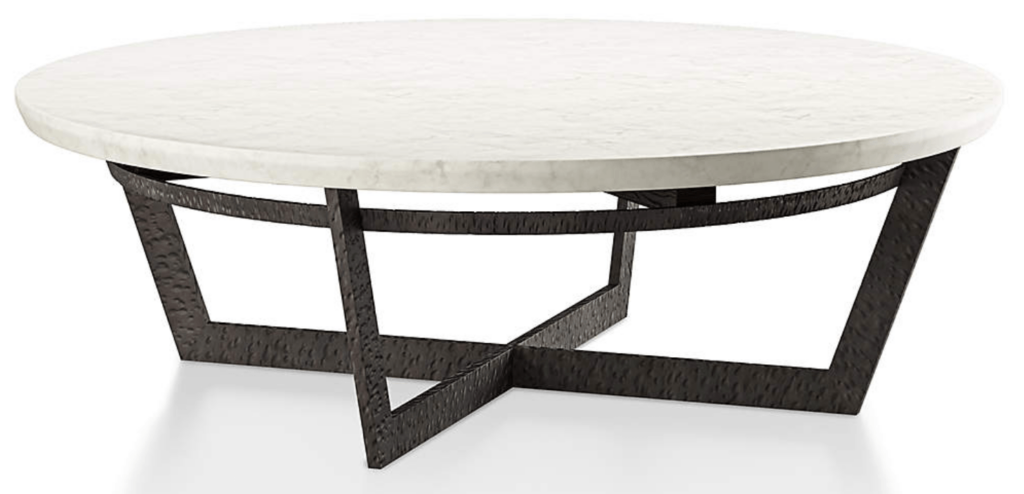 Verdad Round White Marble Coffee Table
Another Option
Faux Cowhide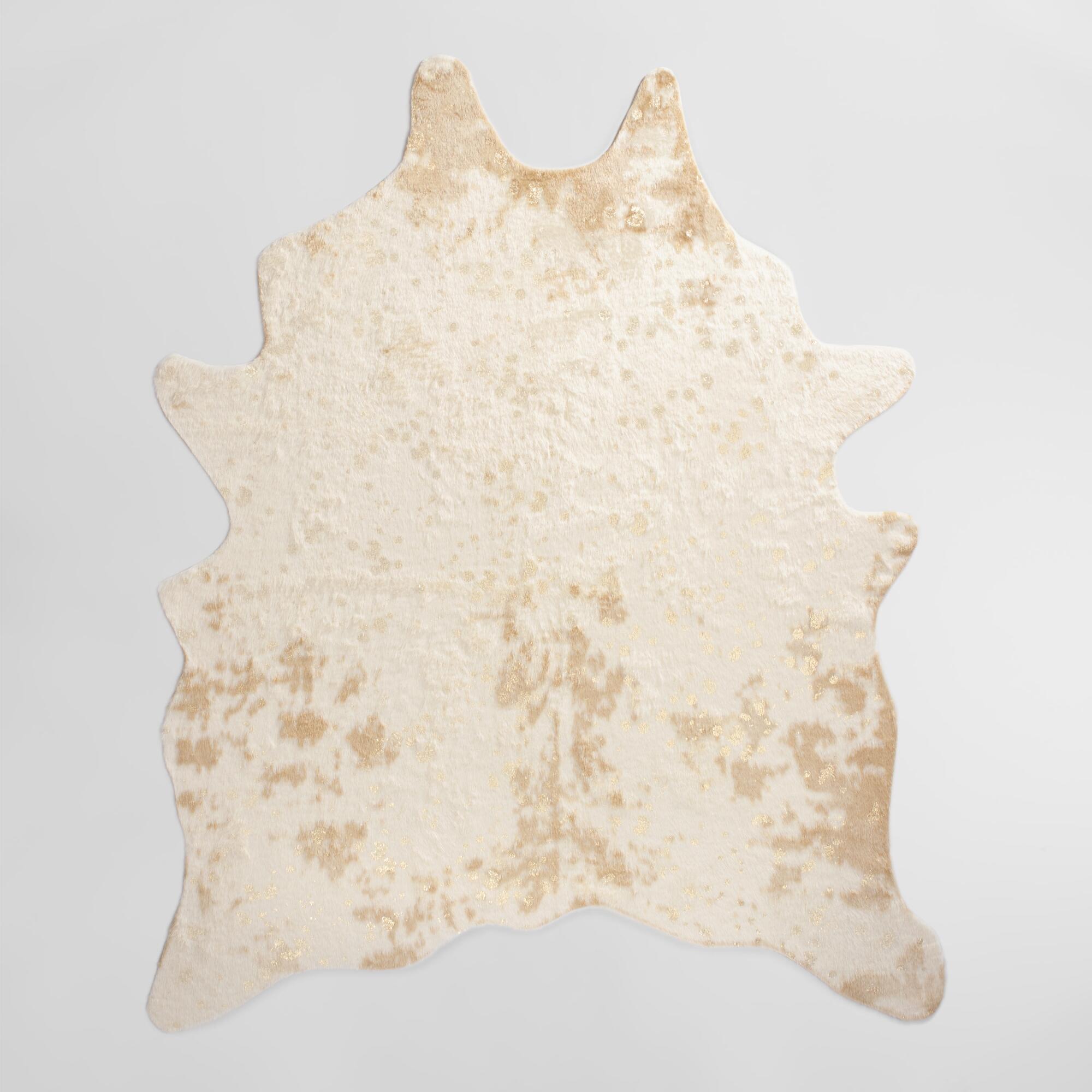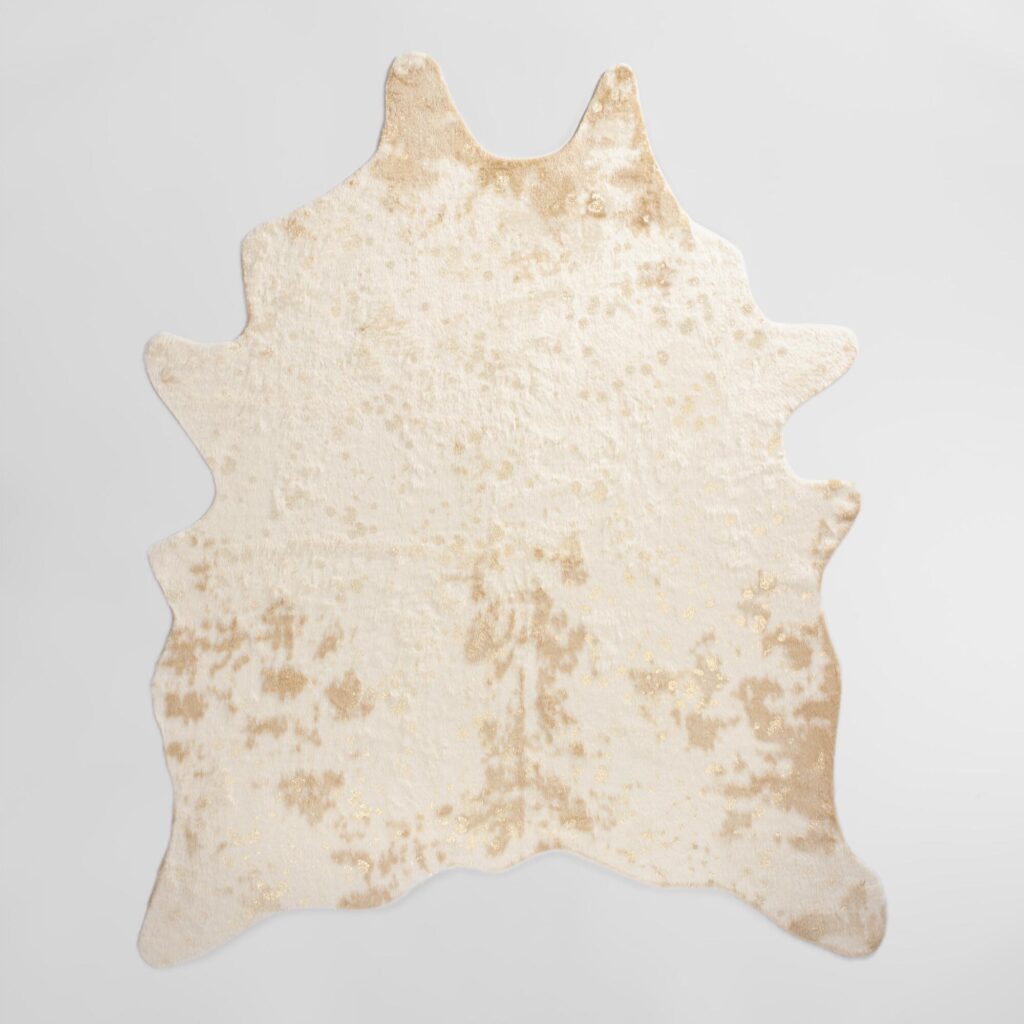 Gold Printed Faux Cowhide Area Rug
The Real Deal
Rosa Modern Round Dining Table with Conical Base, White/Gold
Abir Collection Modern Handmade Living Room Diamond Tufted Velvet Ottoman, Gray
The Artwork
We wanted to create an inviting moment with extra seating under the artwork and LOVE how this area turned out! It is so inviting and special.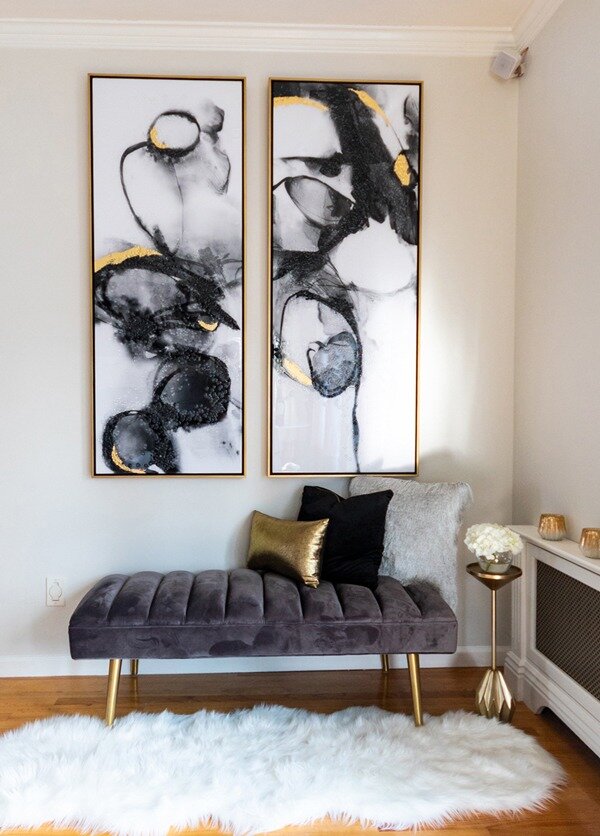 This is not the exact art from the image but it is very close. While the print is the same the technique on the original has a Glass Coat Epoxy and Crystal finish with a Poly Gold Float Frame. The original artwork is custom and I purchased it from a fabulous trade partner. If anyone is interested in the original art reach out HERE.
---
Velvet Bench From TOV
The Jax Collection Velvet Upholstered Living Room Accent Bench With Stainless Steel Base, Gray
---
The Fur Rug
NON VEGAN OPTION
Super Area Rugs, Genuine Australian Sheepskin Rug Two Pelt Ivory Natural Fur, 2×6 Double
VEGAN OPTION
Super Soft Faux Sheepskin Fur Fluffy Area Rug for Bedroom Living Room Floor Bedside Runner Rugs, High Pile and Thick, 2 x 6 Feet White
---
The Drink Table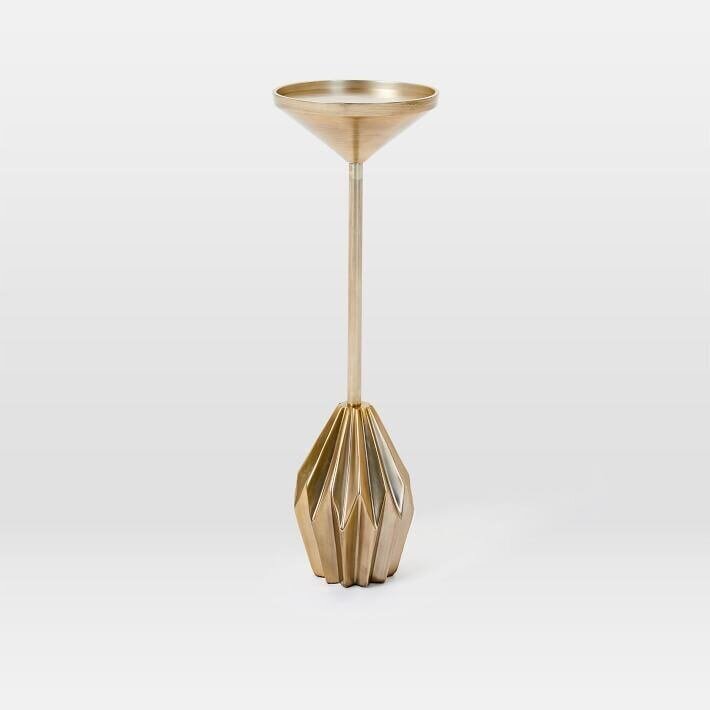 Faceted Brass Drink Table, Antique Brass
---
There you have it some of the main pieces to help you get started creating a home that makes you feel inspired and rejuvenated after a long day at work because you deserve to be truly HAPPY when you come home!!
---
Paint Colors
My favorite paint vendor is Benjamin Moore and I have used their paint throughout my entire house.
For anyone interested in the Neutral Living Room paint colors here they are:
Walls: Benjamin Moore Classic Gray OC-23
Accent Wall: Benjamin Moore Obsidian
Trim: Benjamin Moore Simply White OC-117
---
As always if you need help in your next design project reach out to us HERE. We'd LOVE to help!
Please comment and share this blog post with anyone you think will enjoy it! #sharingiscaring
As always please continue to follow the journey through our Instagram Stories and Facebook updates where we will continue to share behind the scene videos and findings.
Have an Inspired evening everyone!
xo Nicole
---
***If you are doing a makeover download your FREE pdf How To Measure Guide to help you get started***
---
Your thoughts?
If you made it this far please leave a comment below.
Let me know… Which piece is your favorite from this space?
---
Neutral Living Room Makeover Product Links:
---
Related Posts:
Cali Eclectic Bedroom Airbnb Makeover
The One Room Challenge is officially complete! Dining Room to Sitting Room Willow House makeover
Spring 2019 One Room Challenge- Week 6: The Airbnb Reveal!!
13 Neutral Bachelor Pad Bedroom Ideas
Spring 2019 One Room Challenge- Week 5: We have Artwork!!
Shop The Post