Please Note: This post may contain affiliate links, which means that if you make a purchase, I might make a small commission at no extra charge to you. I only recommend products or services I believe will add value to my readers. Please read my full disclosure for more details.
One way is to bring in a Neutral Color Palette to calm your soul.
While it is true that grey is down trending and at the end of its ten-year life cycle this room starter is anything but boring.
The new trendy neutral is greige, black and white with pops of color.
You may have noticed a lot of black and white in home decor lately now you know why.
So greige is actually a mix of grey and beige.
This room mixes patterns and textures with pops of metallic to add interest.
We all know I'm loving gold these days so of course that paired with the beige and grey is just my jam!
I didn't put this into the typical room package like THIS design because I wanted to get it up quickly but I will do a package at a later date.
For now, enjoy the links below for more details of the pieces shown.
By the way, this space is very budget-friendly coming in at about $6000.
Naturally, you will have to consult your wallpaper installer or calculate the number of rolls needed for your wall(s).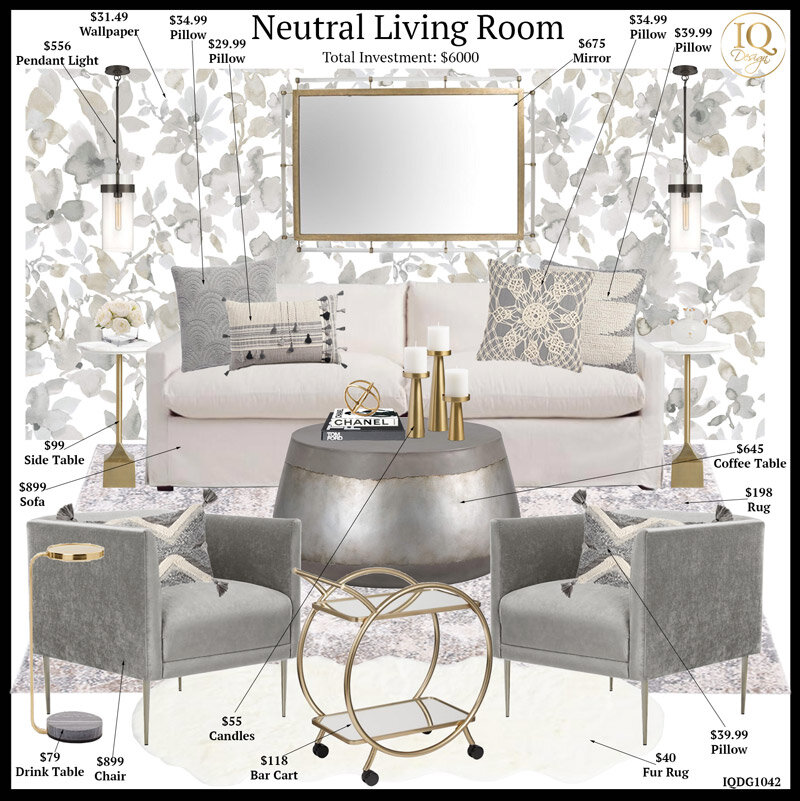 Click the Links below for product details: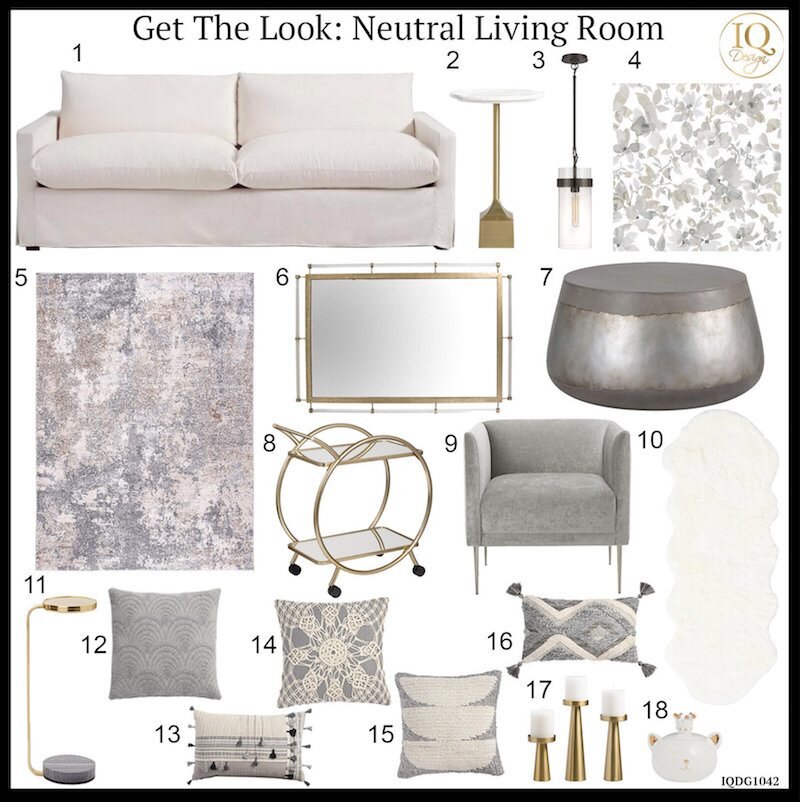 Let me know your thoughts in the comments below!
Have a happy weekend full of Unicorns and Rainbows my friends!!
xo Nicole
---
---
For more design inspiration like this and get to notifications of future blog posts please sign up for our newsletter.
Also If you are local to the Long Island/ NY Metro area and need help with your next design project reach out HERE. I'd love to help!
Sidenote: For any designer friends who may be reading this if you are interested in more information about the design portal I am using for your business click HERE to find out more.
Related Blog Posts:
Note: My blog periodically contains affiliate links meaning that if you make a purchase, I might make a small commission at no extra charge to you. Purchases made through them are greatly appreciated.