Please Note: This post may contain affiliate links, which means that if you make a purchase, I might make a small commission at no extra charge to you. I only recommend products or services I believe will add value to my readers. Please read my full disclosure for more details.
---
As I mentioned in last week's blog post networking for Interior Design is extremely important. During the last two weeks of February, I attended four events. Two of those were a result of listening to a Podcast, one was through ASID and the other was an IDS CEU that I was invited to by a designer friend I met at a previous event.
Luckily the first event was held on Presidents Day so I had off from the day job! That Monday, I drove to Livingstone NJ to the Window Works Showroom for the Lunch and Learn event. It was hosted by the amazing LuAnn Nigara and featured one of my idols Blanche Garcia of B. Garcia Designs. LuAnn hosts a podcast called A Well-Designed Business and Blanche was on episode #282. Both of these women are down to earth and so giving of their knowledge. Blanche gave so many useful tips and advice during her podcast interview and continued the discussion at this event. Some takeaways for me were that she uses quick books because it's easier to hire bookkeepers since they know the program. If a project doesn't feel right don't do it! The importance of your contract and that you can add to it as your business grows. Most importantly have your systems locked down!!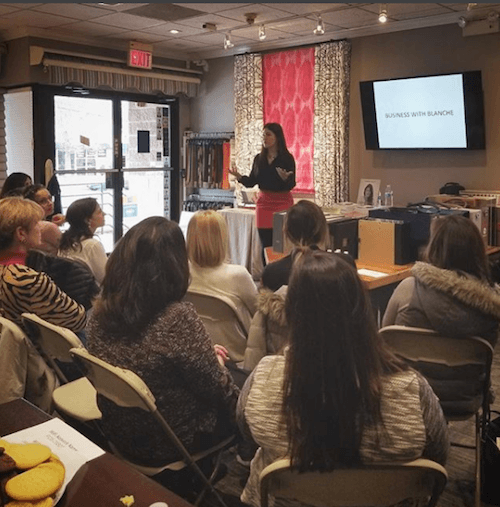 I must also mention Blanche wrote a book which I of course I read called Empowered Design. It is a quick easy read packed with lessons and exercises to help you find purpose and overcome your fears. I recommend everyone reads it and goes through the exercises. Also, at this event, I connected and chatted with three designers at different levels in their business. We then all connected through Instagram and have since kept in touch.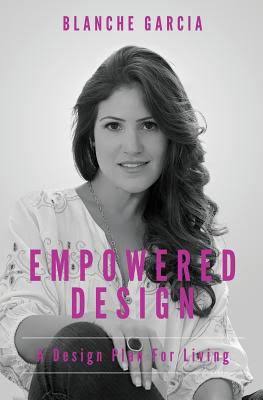 The next day, Tuesday, I attended the 2nd Designer's Way Episode 2 which was with Elena Frampton of Frampton Co. The event was held at the Duralee showroom. There was a video of her process and inspiration featuring the room she did for the Brooklyn Show House.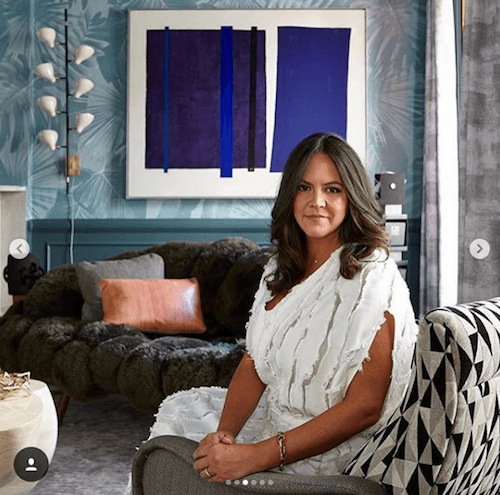 After there was a question and answer session. A lot of students were in attendance as well as industry professionals. Some of the questions asked were how she started, where she draws her inspiration from, how she deals with budget issues, finding clients, and her process for selecting art. My question was "Do you use a design software to keep organized like Mydoma, Ivy, or Studio Webware? Her answer was Studio Webware. As I listened to the questions by many of the students it just reiterated the fact that you don't learn the business of Interior Design in school. Elena mentioned that I had asked a good question because one of the complaints she hears from clients about other designers is that they are not organized and don't have a system. This led to two designers coming up to me after the Q&A was over asking the names of the programs I mentioned. Had I not found and obsessively been listening to LuAnn's A Well-Designed Business podcast I would have never known to ask this! Again, I exchanged business cards with one of the two designers and followed her on Instagram. During the interview, Elena also mentioned the importance of photography and to find a great photographer and use them over and over again so you have the same look for all your work. I also asked what cad programs they used and Elena called over one of her designers. Clearly, she is not doing the cad work herself! The designer told me they use Rhino for custom furniture, Photoshop, Auto Cad, and Sketch Up. I learned from another designer that night that she uses Revit and AutoCAD and the bundle cost her $2700 a year for the package.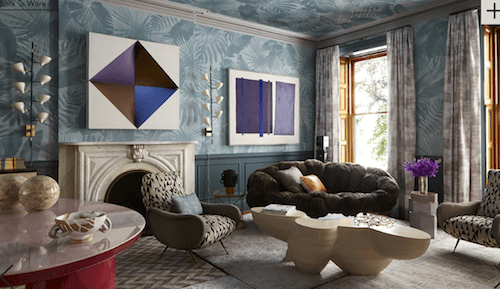 Wednesday night I attended the 2nd Birthday Party of LuAnn's podcast. This was an awesome event! I took a picture with LuAnn as I walked in and proceeded to meet up with one of the designers I met on Monday, Debra. She was already talking with another designer she met who worked in Brooklyn at the Painted Swan. Later in the evening the owner of the shop and designer also joined us. As she told us about her shop she explained a lot of the pieces she carried where painted using Annie Sloane chalk paint who was the originator of the paint. I did not realize that any other brand could not call their product "Chalk Paint". This was very interesting since I plan to paint my kitchen cabinets this summer.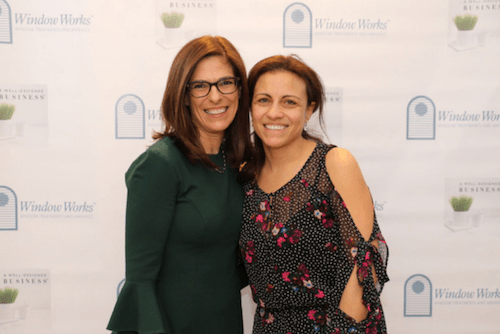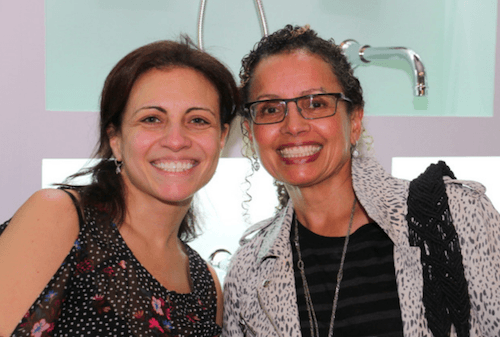 The following week I attended the IDS Benjamin Moore Event at the Toto Showroom. This presentation was a lot of information I was familiar with having taught INT104 Color for Interior several years ago. Some new things I learned was there is new scuff proof paint available in flat and eggshell. Semi-gloss in the works. During the Q&A at the end I asked "How many years do paint wands last"? Mine is over 10 years old so I was curious to know if I should buy new ones. Asking this question got me a freebie which I love! It was a new Color Preview wand which was one of the ones I'd need to replace. At the end I found out from my designer friend that if I went the Benjamin Moor showroom in the D&D building and gave then my business card I could get the entire set for free! Uggggg I had no idea of course and over the years have always purchased my wands : / So I'll be making a trip there for that soon!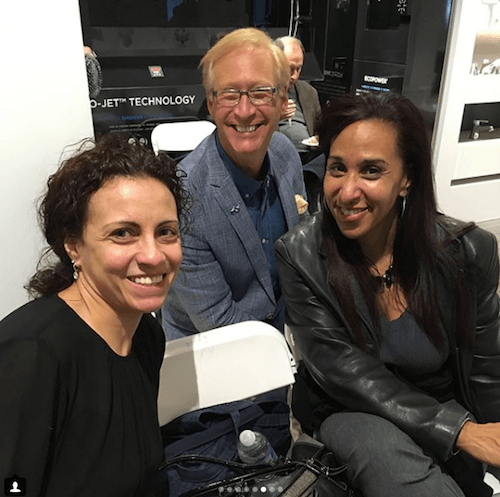 Hopefully, this information is helpful to up and coming designers. Sharing is caring people!!
---
For more shoppable designs check these out from my Like To Know It page.
Note: My blog periodically contains affiliate links meaning that if you make a purchase, I might make a small commission at no extra charge to you. Purchases made through them are greatly appreciated.