Please Note: This post may contain affiliate links, which means that if you make a purchase, I might make a small commission at no extra charge to you. I only recommend products or services I believe will add value to my readers. Please read my full disclosure for more details.
Are you ready for Spring and all the pretty flowers that come with it?
I sure am!
Every year my husband buys the prettiest flowers for the front garden that has everyone complimenting how great it looks.
He loves it!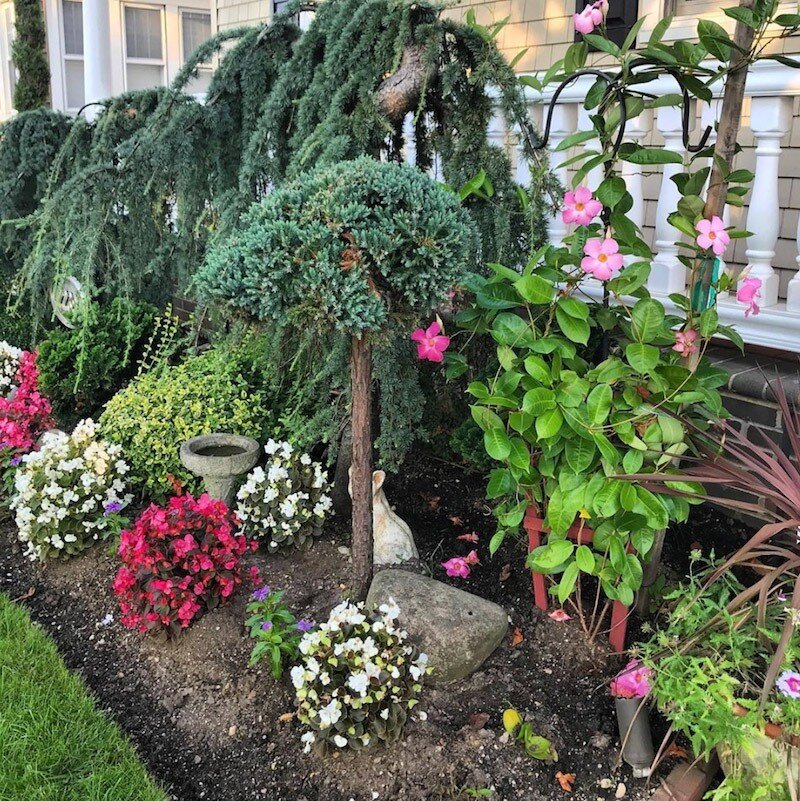 I, on the other hand, do not have a green thumb at all.
The one plant that has lived the longest for me is the one in the Airbnb.
I barely water it and I know it's not getting a lot of sunlight so I have no idea what is keeping it alive.
Come to think of it my husband might actually be keeping up with it since that's his thing.
As I was working on the Jersey shore project I was looking at planters and noticed there are so many pretty indoor/ outdoor options.
I'm sharing 17 here but there were so many more!
Like To Know It Board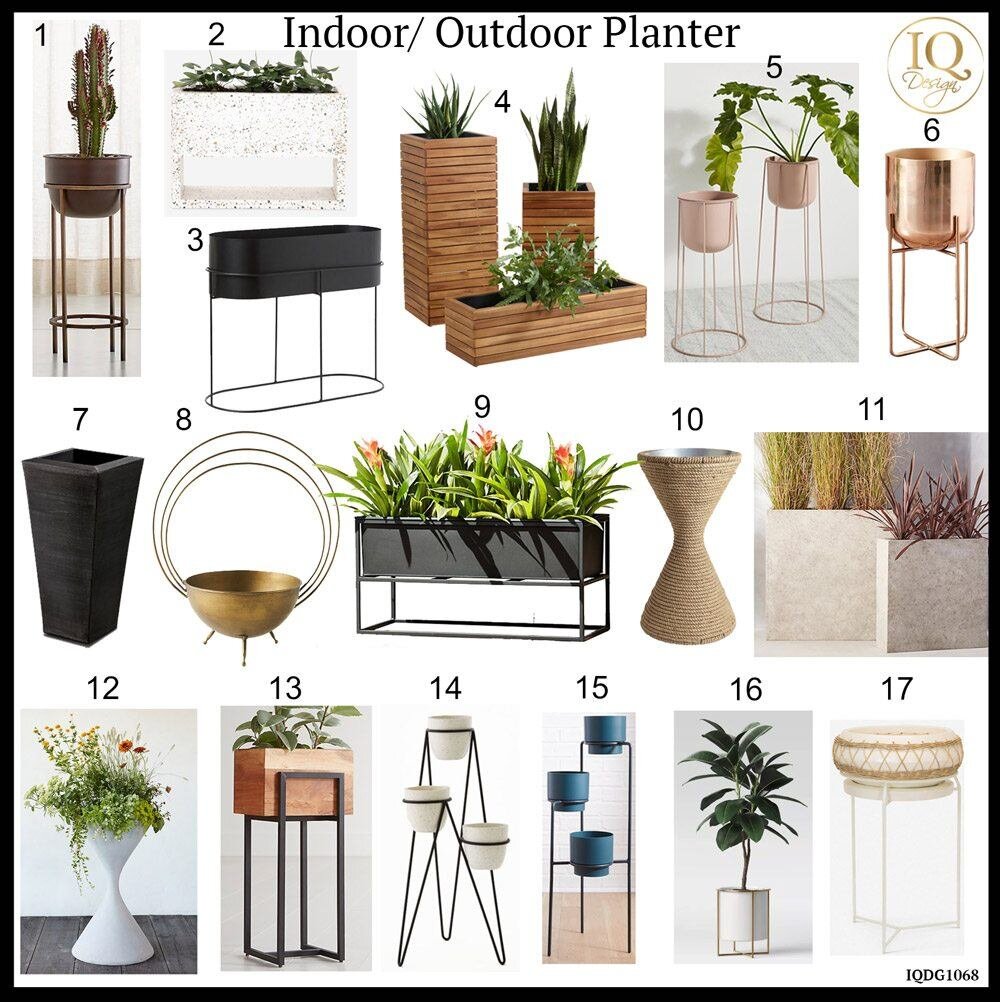 Highlights:
Number #1, #5, #6 are great accent planters, and of course, I love the pink one!
Number #2 is made of Terrazzo which is a stone-like texture with a cutout design for added interest. This material was trending all over the last fall market and it's going strong.
Number #3, #9, #13 the long linear raised modern planters are great for along the wall or to create a divide in between spaces.
Number #4 is very zen and reminds me of what you may see in a Japanese garden. I love the acacia wood and metal mix. This planter is perfect for a row of bright flowers or ornamental grass.
Number #8 is original and unique just like I like my accessories! The Saturn design creates a cosmic ora channeling the universe (for me anyway even though you may think that was a little woo woo).
Number #14, #15, love the triple-tiered look.
Number #10, #12 the mid-century aesthetic shape is awesome, and check out the natural rope-wrapper texture. So cool!
Number #17 the raised terracotta material has a very organic vibe to it.
Product Link Details:
I hope you found these inspiring and it gives you some ideas to update your outdoor porch or yard.
Let me know in the blog comments if you have a favorite!
Stay healthy and well.
Have an awesome night full of Unicorns and Rainbows!
xo Nicole
---
For more shoppable designs check these out from my Like To Know It page.
Note: My blog periodically contains affiliate links meaning that if you make a purchase, I might make a small commission at no extra charge to you. Purchases made through them are greatly appreciated.