Please Note: This post may contain affiliate links, which means that if you make a purchase, I might make a small commission at no extra charge to you. I only recommend products or services I believe will add value to my readers. Please read my full disclosure for more details.
I was first introduced to Lilian August by my sister who lives in Norwalk, CT where the Flagship Store and Outlet Center are located. My sister has several Lillian August pieces in her home and frequently visits the stores. On several occasions, she told me that I HAVE to go to the store in Norwalk when I am ready to redesign my house. Since my epiphany that I was going to pursue my dream of becoming an interior designer, I signed up for Lillian August email newsletters with the intension of one day having a client whose budget would allow me to source from the store. I received an email notification about a Lunch and Learn with Lillian on March 16th, 2018 and it was on a Friday! Since I work the day job four days a week I would be able to go so I signed up. My husband wound up being off from work that day too and at the last minute I signed him up. This was perfect since I want him to start getting familiar with the industry. Remember he's going to be my business partner when he retires as Sargent from the NYPD, no sitting on the couch eating bonbons for him lol.
When we arrived at the store, which was huge by the way, we went to the area for the Lunch and Learn. We grabbed lunch and chatted with the ladies at our table. Amber Wilder from Elevator Service Company, Inc was one of them. She works for a company that installs both commercial and residential elevators in Ct, NY, RI, and MA. I found that super interesting since she said the majority of their business was actually residential and they are always busy!
During the introduction of Lillian August, I found out she was a former ballet dancer, who met her ex-husband when both were students at the University of Pennsylvania. She was married at 20 and had her three boys by 24. Then at 37, she realized she didn't know who she was! She wound up getting divorced from her doctor husband and started her path to self-discovery. As she spoke of those early days she said "Along the way you have to take a deep breath and say I can do this! You just can't give up."
Lilian could sew and started her business selling crafts and quilts. She took those on the road and was discovered by Imperial Wallcoverings. The beginning of her company was she became a textile designer. She told the story of one of her first visits to the factory making her textiles. She had a vision that it would be a glamourous experience. The reality however was she was thrown into the middle of the factory to review and approve the strike offs. It was far from glamourous! She later moved from her then home in Kentucky to NY on the advice of her son Dan. She opened a shop which included textiles and apparel. She later dropped the apparel and added furniture as she saw many clothing stores going out of business. Fast forward to today the main components of the business, in addition to the licensed lines, include the To the Trade program, interior design projects, and the retail locations, complemented by an online shop. The company has some 150 employees and more than 30 in-house interior designers. There are four brick-and-mortar showrooms, anchored by the flagship. Officially called the Norwalk Design Center, the 100,000-square-foot space opened just over a decade ago and includes the company's To the Trade program, designed to support interior-design professionals; an art gallery; rug department; a recently redesigned LA Café; and the corporate offices.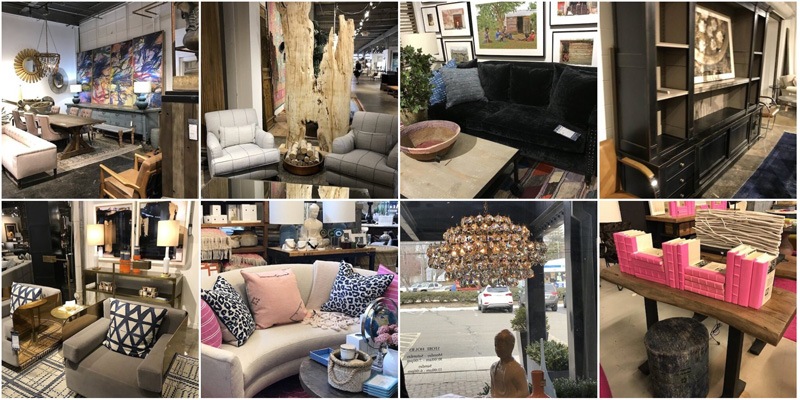 During Lillian's talk at the lunch and learn she shared her many thoughts on design and life. She said that "2018 is about personalization". That Americans like choices. As designers you must interview people and find your niche. She loves traditional and feels it is coming back. They did a study and found that people want the complexity of traditional not the simplicity of modern. That design is all about having good taste. She has stayed true to her esthetic all the way through. That history repeats itself and she has the archives of all her textiles still. Her High Point theme was Palm Beach which included a monochromatic color schemes, Navy and white, Hot pink, and Lime green. Lillian watches the runway shows for inspiration. The color palette are colors from fashion and she explained how they trickle down. Lillian mentioned that the hot new look is one that looks like it's been collected over time. That antiques are going down in price and that you should buy now because they will come back!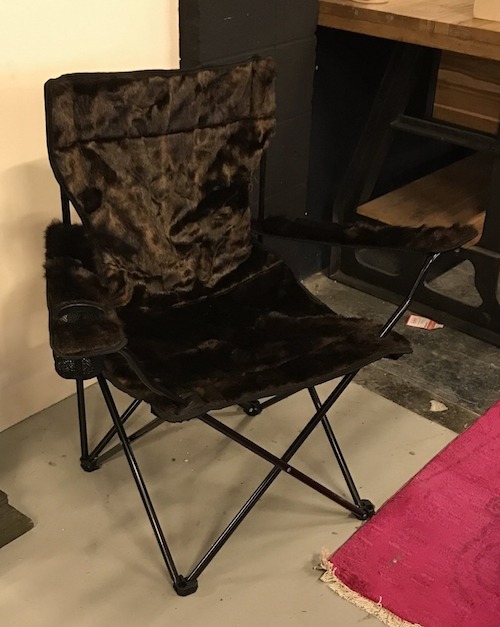 I truly found Lillian to be extremely graceful and inspiring. I loved hearing about her journey and cannot wait to specify her furniture for that client who shares my love of her pieces!!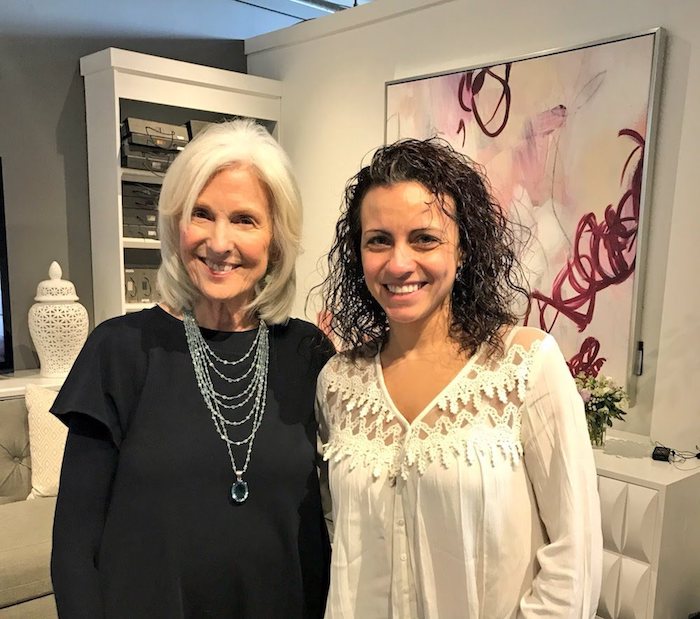 ---
For more shoppable designs check these out from my Like To Know It page.
Note: My blog periodically contains affiliate links meaning that if you make a purchase, I might make a small commission at no extra charge to you. Purchases made through them are greatly appreciated.