Please Note: This post may contain affiliate links, which means that if you make a purchase, I might make a small commission at no extra charge to you. I only recommend products or services I believe will add value to my readers. Please read my full disclosure for more details.
---
In an effort to catch up to date on my blogging this post is going to contain all the happenings from May and June combined!
This way I'll be up to date and can blog on Friday mornings about my week and then follow it with my Facebook Live Week in Review. So here goes my friends!
May 2, 2018- NY Metro ASID Design Summit!
This was a day full of learning about Universal and Well Design! Both are areas I have been interested in hearing more about so I was excited when I saw this CEU credit event.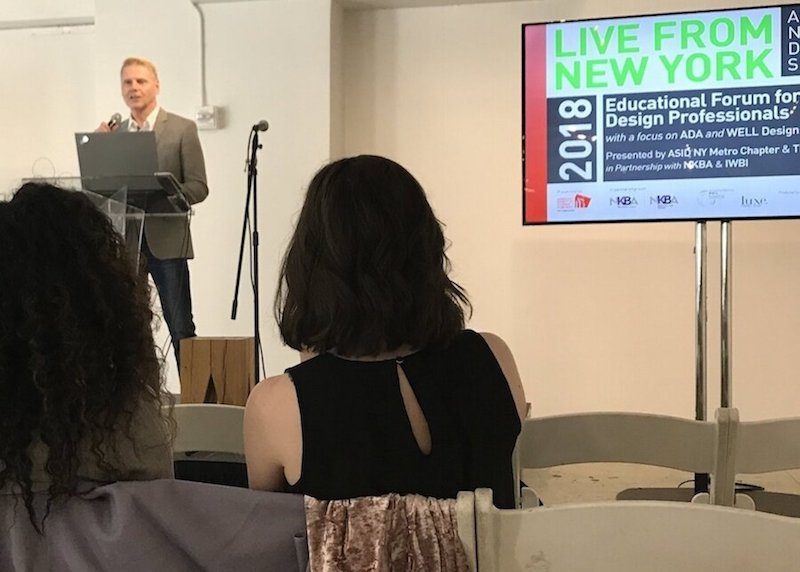 The first presentation was Kitchens: Designing for Living in Place with Dawn Deluca.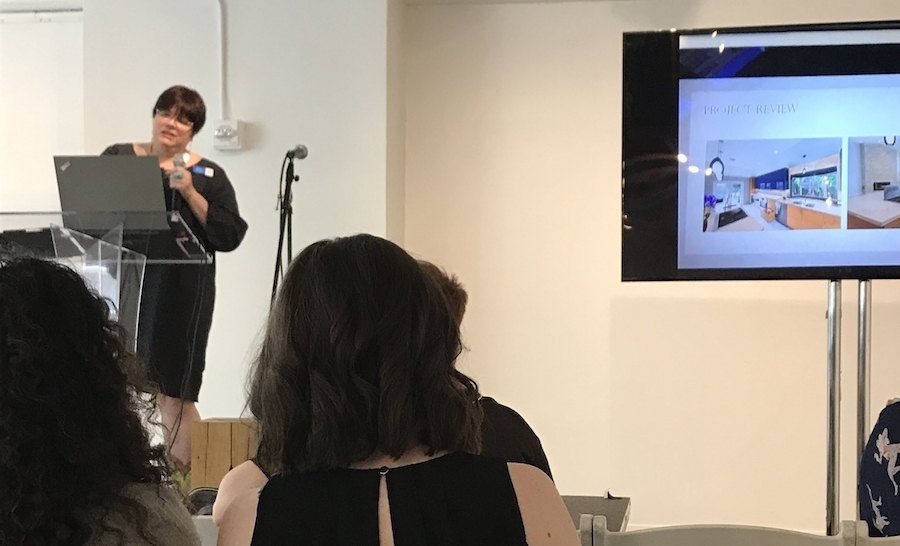 After her presentation we visited the variety of showrooms in the A&D Building.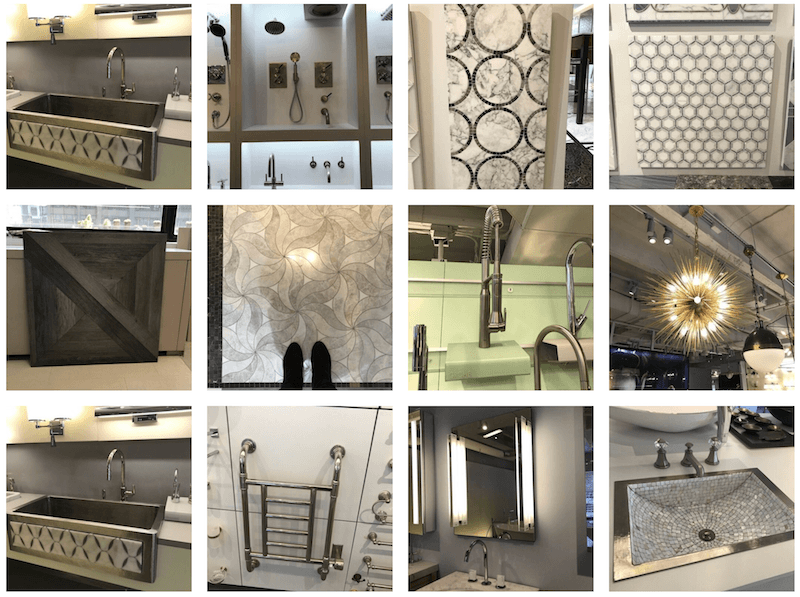 The next presentation was with Jennifer Minsky of Hansgrohe. She spoke about Universal design in the Bathroom.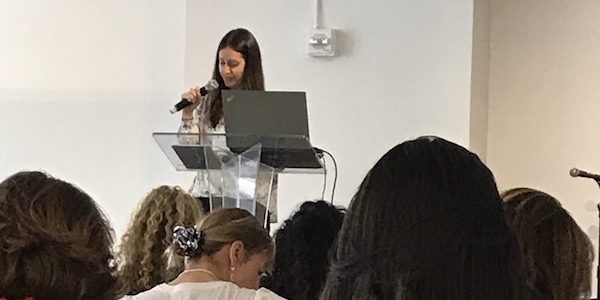 Next was a visit to the Nolte showroom.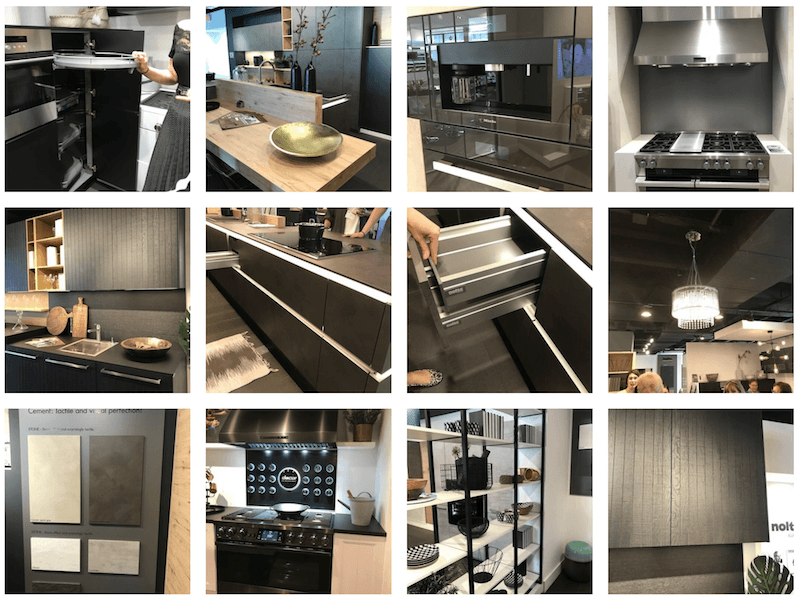 Then a nice break for lunch!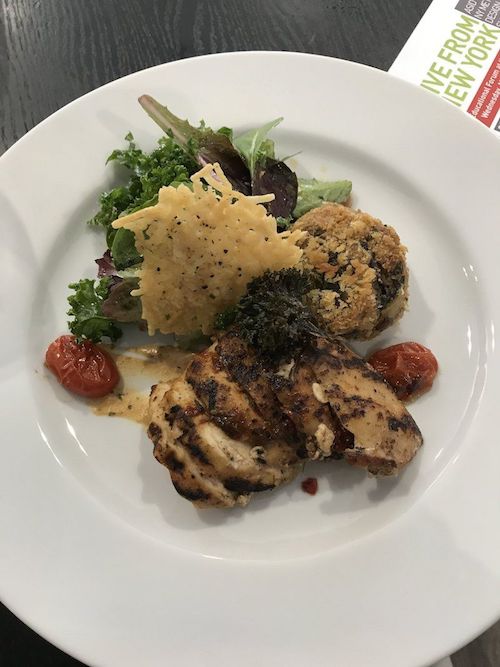 Then more showroom visits!
Next up Charles Pavarini III spoke in detail about Wellness for Mind, Body and Spirit.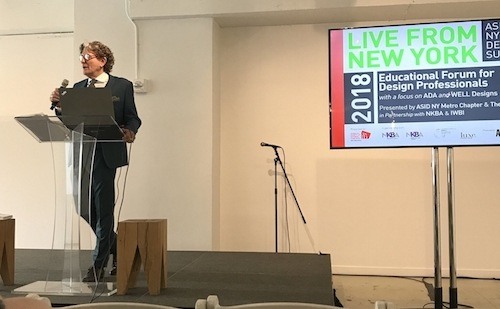 In his discussion, he also spoke of the many Benefits of Meditation which I have recently started doing myself although I am only up to about eight minutes in the morning so far. #babysteps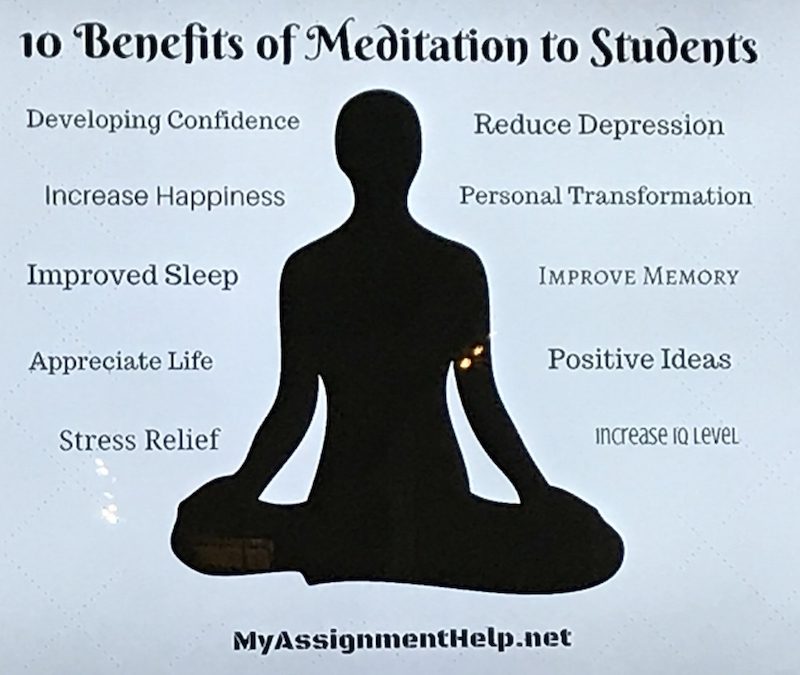 He also described his process when designing his room at the Kips Bay Decorator Show House which was truly inspiring.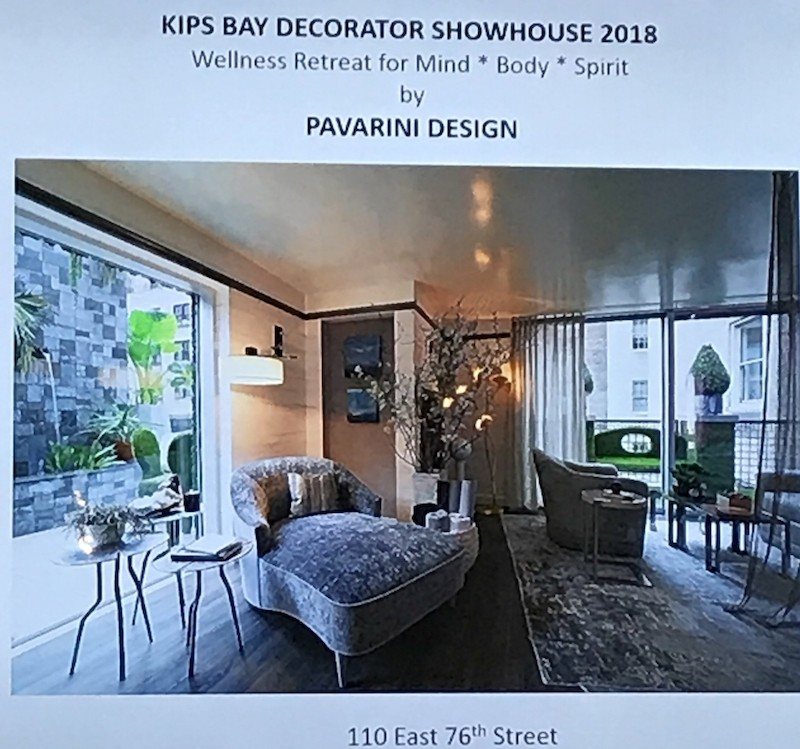 Another point he mentioned which I found very interesting is the fact that NYC has rock crystal and amethyst buried in the bedrock of the island which helps to explain the energy of the city.
In between speakers again we visited some more showrooms including one of my favorites Artistic Tile.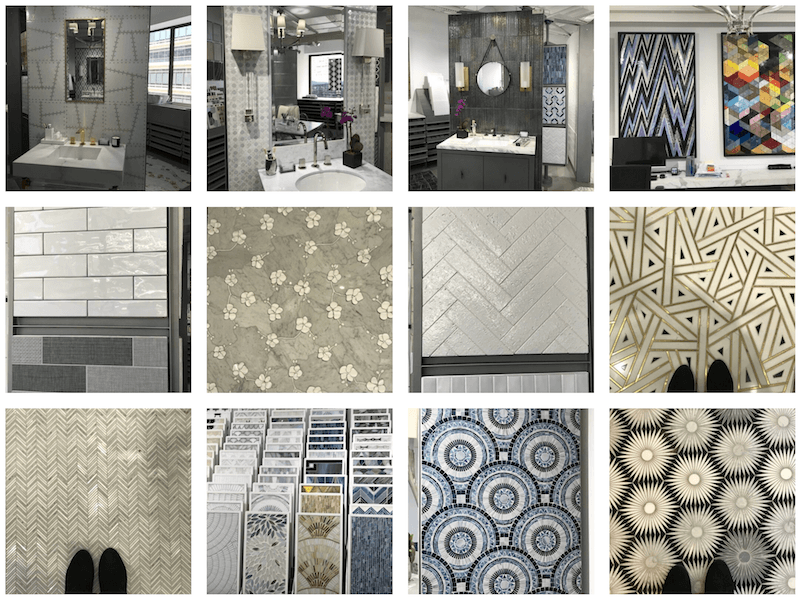 The last presentation of the day was the panel discussion an Introduction to the Well Building Standard and Well AP Design.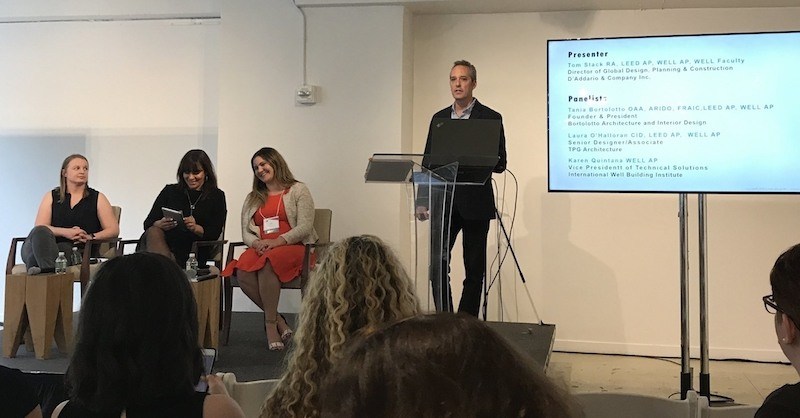 This was especially interesting for me since my day job in the garment industry would NEVER pass the Well Building Standards!
After another showroom visit, the evening ended with a raffle drawing of donated prizes.
Much to my surprise, I won Kravet pillows from Kim Radovich!!
woohoo!!
I recently opened an account with them as well.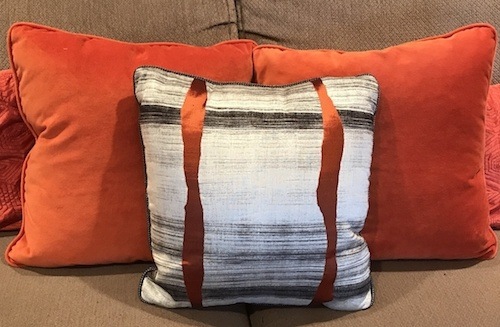 May 15, 2018- ASID Event at Country Carpet in Syosset, NY
This event was very informative as a panel of four designers spoke about their business practices and how they run a profitable business.
They also spoke about the importance of paying yourself first and knowing your profit margin which should be 40 percent.
At this event, I met up with one of my ASID designer friends Darlene and saw Elizabeth from the Maria Killam class! Again the importance of networking.
May 16, 2018- Designer Showroom Cocktail Crawl
Great evening visiting showrooms and learning about new products.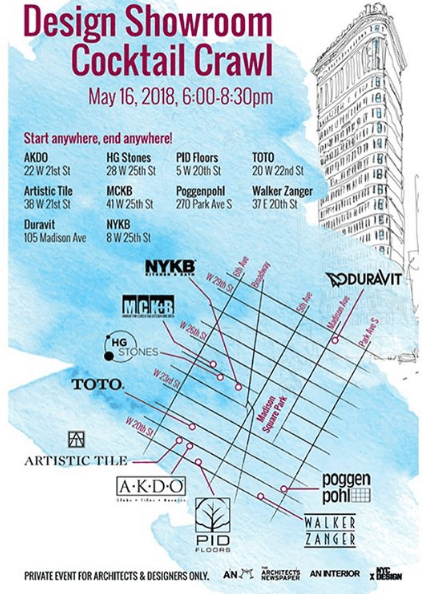 May 17, 2018- Blanche Garcia Designers Power Brunch
An afternoon spent hearing Blanche Garcia and LuAnn Nigara speak about how to be an empowered business woman. Always great advice and inspiration from these two amazing women.

May 21, 2018- Day off from the day job
This was the day I realized one of my Super Powers!! Multi-tasking to the fullest and packing in as many things as possible in one day! I originally planned to visit the Interior Define showroom for a panel discussion on Trends in Commercial Design and then visit the Kips Bay Show House. While at the panel discussion at Interior Define I met Driana Zehr a designer from Oregon. She mentioned she was going to the ICFF show at the Javits Center and asked if I wanted to meet her there later. I wasn't registered but while on the subway ride there I managed to registered for free through my ASID membership. When I arrived I was rushing to hear the ASID contract talk. I tripped and fell flat on my face. I swear Caitlin Wilson asked me if I was ok as I looked up from the ground. I took that as a sign since I love her, jumped up, and headed to the ASID talk about the contract which I had recently purchased. I then heard a panel speak about French design. Met and chatted with Matt and another rep from Furniture Medic while charging my phone. Heard Cheryl Eisen (who I also LOVE) from IMG NYC speaks with a panel about her staging business. She is a complete Rock Star Stager! I walked around the show with my new designer bestie Driana and saw new products. I then hopped back on the subway to visit the Kids Bay Show House. I especially wanted to see the Charles Pavarini III Wellness Retreat Room on the top floor. I saw him on the way down and was able to tell him in person his room was beautiful. After I hopped back on the train to visit a couple of showrooms at the NYC Design Center before heading home. That was by far the BEST Monday in a long time!!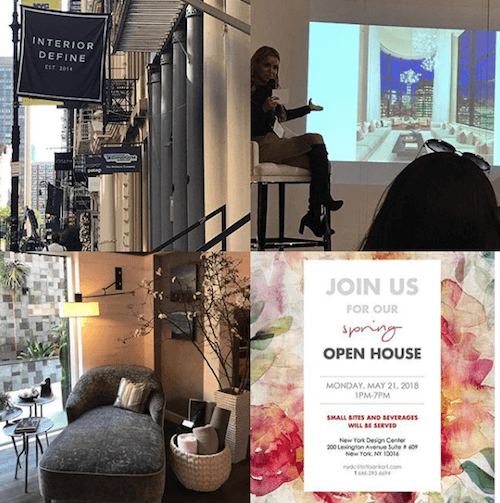 At the end of May, I also signed up for my trial account with MyDoma an organizational platform for keeping organized.
After much research, I decided to sign up for the year since I found the platform very easy to navigate and similar to working in the Havenly platform.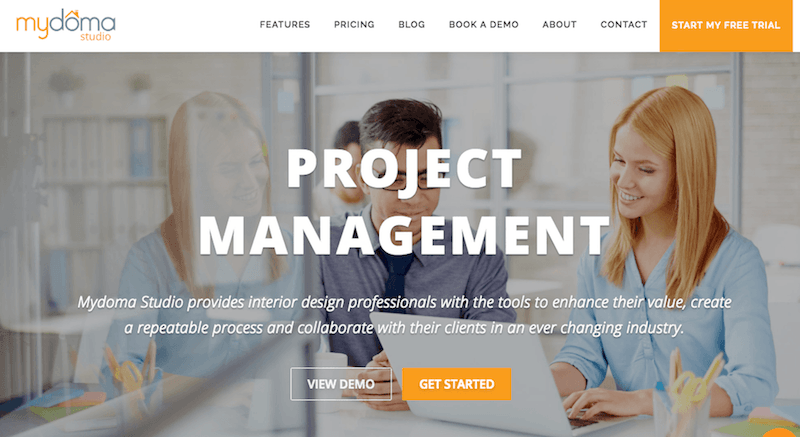 May 22, 2018- Opening Night (Trade only event) at the A&D Building
A great night spent visiting showrooms and learning about new products.
I also got a chance to have my book signed by LuAnn Nigara from A Well Designed Business podcast who was also at the event!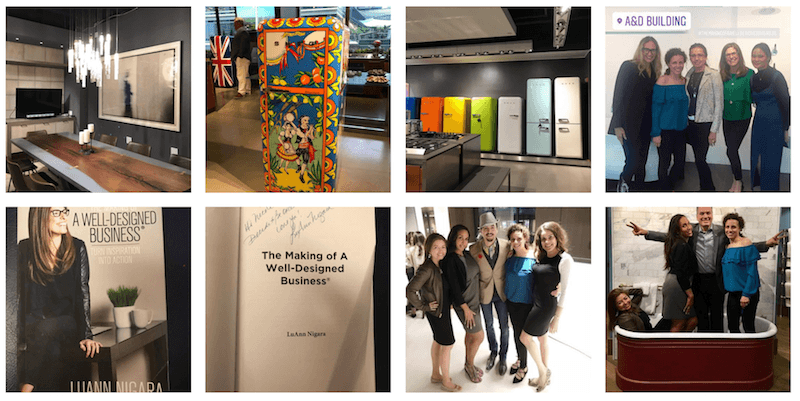 May 25, 2018- Furniture, Fabric, and Wallpaper Rep Scott Harrington of Hadwell came to my house to show me the line of products he carries: Hallman Furniture, Zimmer Rhode fabrics Travers fabrics, Etamine fabrics Hodsoll McKenzie fabrics and Brewster wallpaper. I now have trade accounts with these vendors.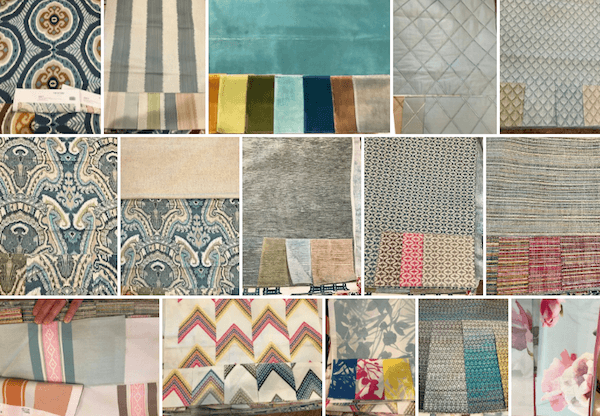 June 5, 2018- IDS Networking and Veranda Events
Great evening spent at my first IDS NYC event. I also visited showrooms since the Veranda event was the same night in the A&D Building.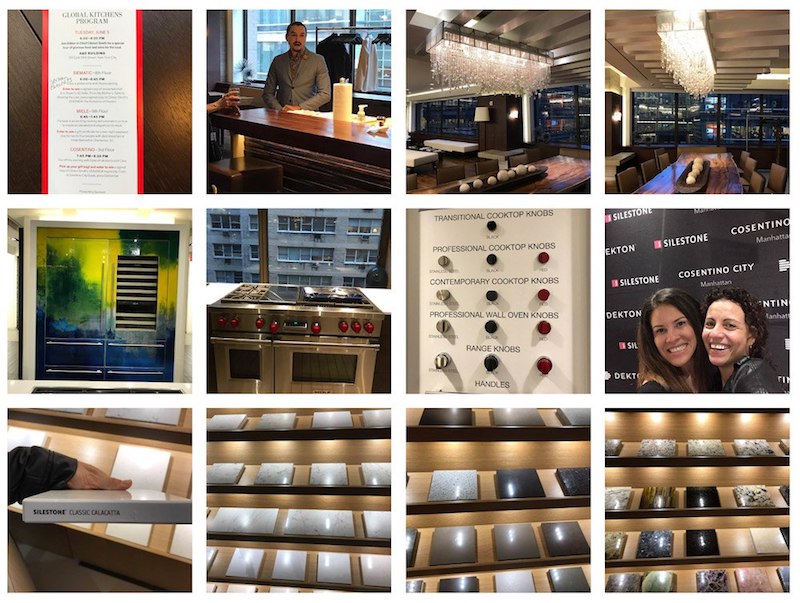 Absolutely loved hearing Kimberly talk business with the panel at the Fuigo Design Center in NYC. Fuigo is an amazing resource for Interior Designers and is set up similar to a WeWork space full of resources, space to work with clients, and be in the company of professional peers.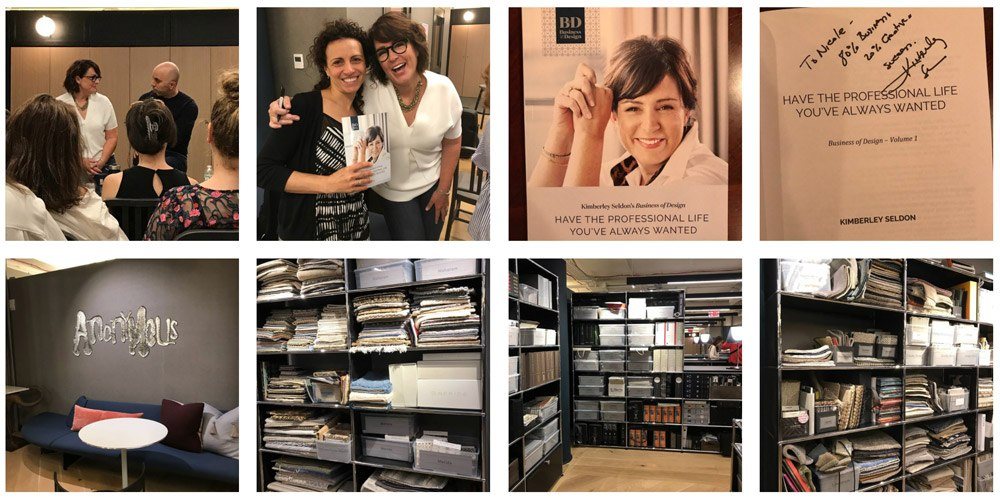 June 19, 2018- Completed the VeganDesign.org Course and became a Vegan Certified Designer!
This is something I've wanted to do for a while so I can offer the option to clients! The course was extremely informative for me especially coming from my background in the Fashion Industry. I believe if everyone knew how many of the animal products are produced they would have second thoughts about their purchases.

June 20, 2018- ASID and AD Event with the opening of the gorgeous Benjamin Moore Vault in the NY Design Center.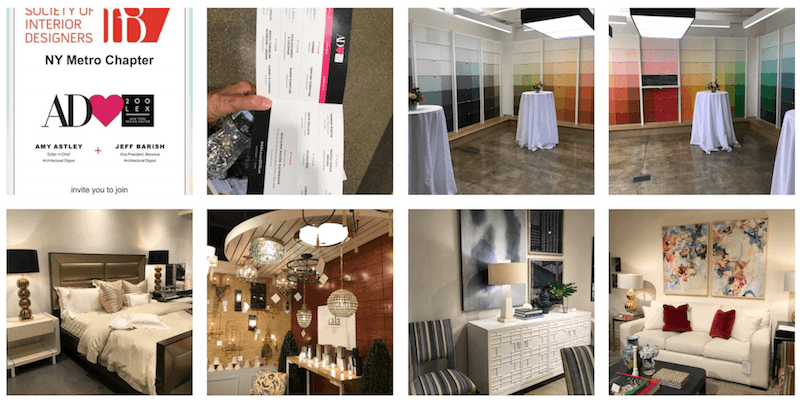 June 27, 2018- S. Lee Wright Feug Shui Event at the Hafele Showroom. Such an inspiring designer and author. Of course I had to buy all three of her books!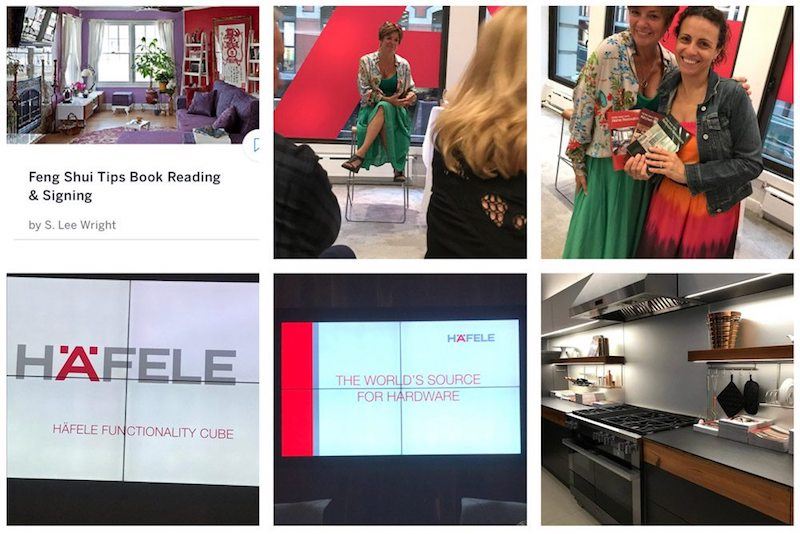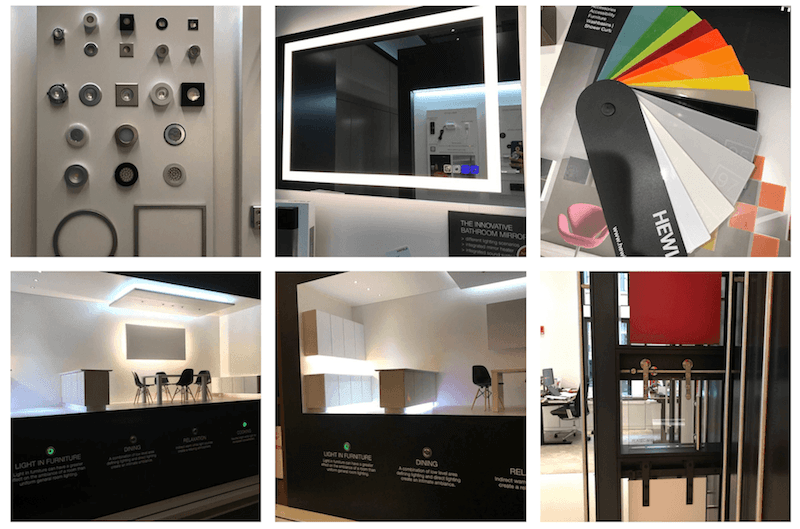 With that, we are now up to date which is a major accomplishment for me! So going forward I will write my blog post about my Week in Review and then do my Facebook Live. Again my blog is about my journey transitioning into a career in Interior Design and what I'm learning along the way.
My goal is to inspire others to follow their dreams and show with hard work and dedication anything is possible!
For anyone that has made it to the end of this post Thank You for following along. Maybe I have shared something that can help you as well!
xo Nicole
PS I gave notice to Havenly on July 1, 2018! As much as I enjoyed working with clients and learning the eDesign process it is just too close to what I no longer enjoy about the day job designing clothes. Way too much staring at the computer for me. I like to touch, feel and see products in person. Also I like building a relationship and interacting with clients in person as opposed to thru messaging. Just my take on it…..