Please Note: This post may contain affiliate links, which means that if you make a purchase, I might make a small commission at no extra charge to you. I only recommend products or services I believe will add value to my readers. Please read my full disclosure for more details.
Hello Everyone!! It is Week 2 of the ONE ROOM CHALLENGE. Last week I showed you where we began with the Dining Room to Sitting Room makeover. If you missed that blog post you can read Week 1 HERE. This week I will share more about the design plan which really started around my love of a few key vendors/ pieces that I knew I wanted to use in the Sitting Room.
The first was this gorgeous teal "sapphire blue" velvet Caitlin sofa with gold legs from Interior Define.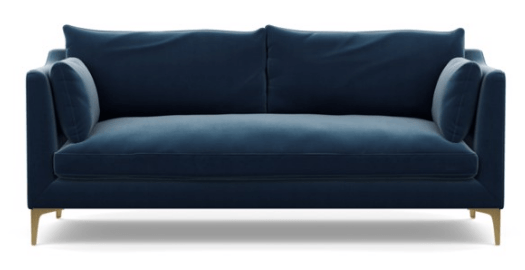 I have been obsessed with her since I saw her in person at an event in the Soho, NY showroom over the summer. For almost a year I had been doing eDesign for the company Havenly and sourced frequently from this vendor. See this BLOG POST for the benefits I gained while designing through that platform. Interior Define sofas are customizable and there are so many great fabric options to choose from. Typical production is 8-12 weeks so keep that in mind for any rooms you need done quickly.
The following pieces came from one of my favorite vendors TOV! Their furniture will ship in 24-48 hrs if the item is in stock and it can arrive in as little as a few weeks! This is great for those projects with tighter deadlines. Anyone interested in their furniture can CONTACT ME to purchase as this is a to the trade only vendor.
Here are the TOV pieces:
The Adele Grey Slub Velvet Chaise has a curved back and looks amazing in the corner of the room. My family already loves this spot especially my husband who enjoys looking out the window.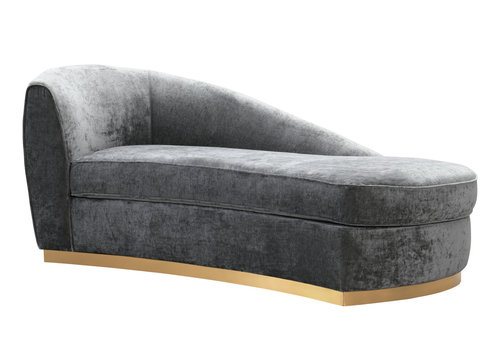 I have been obsessed with the Tulip Pink Velvet Ottoman for a while. I wanted to have a pop of pink pulled out from the artwork and these ottomans were perfect!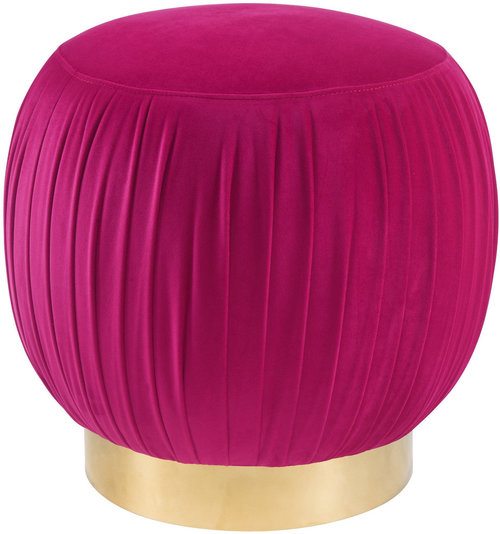 The Leopold White Marble Cocktail Table with its unique geometric base she works great with the unconventional floor plan layout I was going for.
For the rug, I was planning to buy this one from Jaipur Home which I ordered a sample of. I wasn't sure if I loved the distressed oriental pattern. Then by chance of course I found a Safavieh Rug that was perfect in HomeGoods which I purchased instead! I really like to see rugs and art in person especially contemporary rugs that have a large repeat. The one I found has a more abstract pattern but the colors are pretty much the same.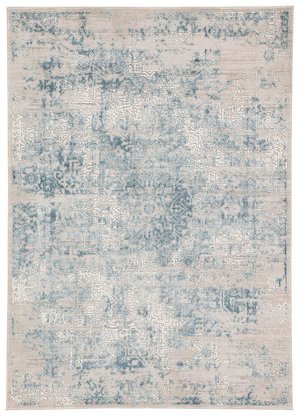 Another thing I have been completely obsessed with is the Kelly Wearstler Strada Small Sconce. I love the gold gild and unique design. Not to mention she is one of my favorite designers!! The Sconces are going on the same wall as the metallic silver grass cloth wallpaper that may or may not come in time.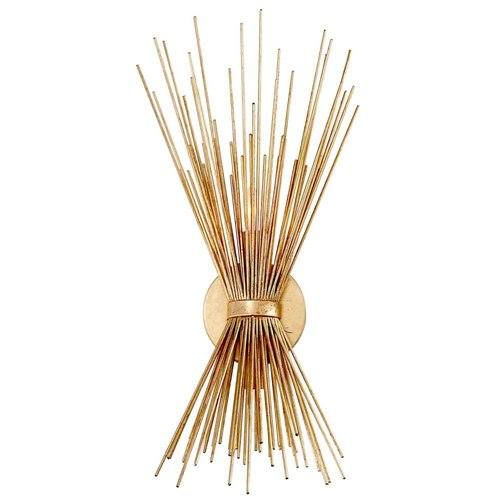 The bar cabinet we are most likely going with is from Crate & Barrel in Oxford Black. This one is a bit pricey for our budget so I have been stalking HomeGoods in the area. I have seen them there before in white and brown for $599 so there is a chance I'll get lucky and find one in black! Fingers Crossed!!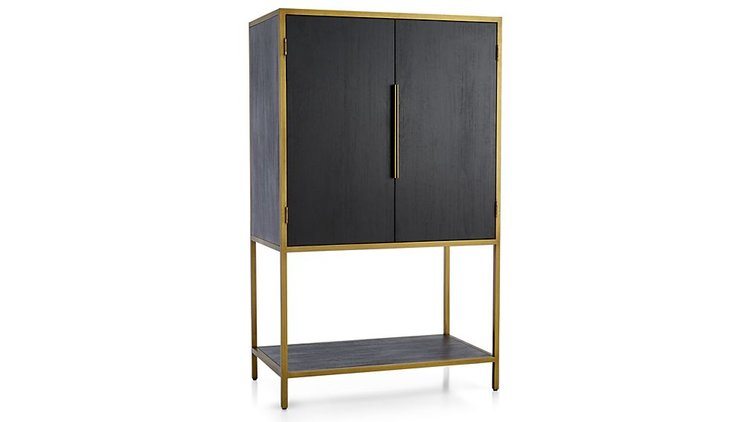 One of my favorite accessories for the room is the Piedmont Vase from Arteriors. I fell in love with this after seeing it posted by several designers on Instagram. There will be fushia flowers in the vase again adding that pop of pink.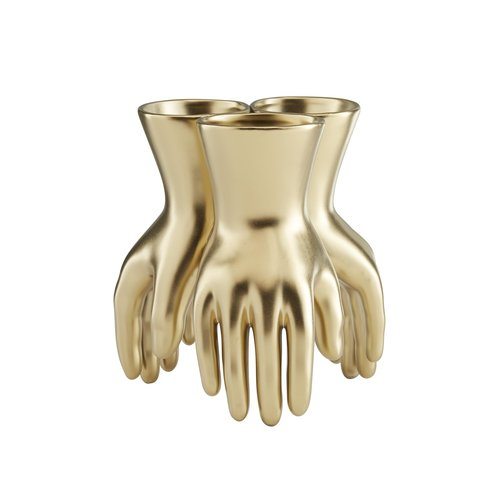 I also bought the Nova Pillar Holder marble candle holders from ZGallerie which I love and have on the lucite site table I purchased from Kravet.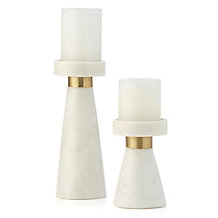 The drapes are also from ZGallerie. I purchased six of the fully lined 96" Vienna Panels in Silver which I do have to hem. I originally thought I would also need to sew two panels together on each side of the large window but after I put them up I realized I only need one for each side. A side note I did not realize that the return policy for ZGallerie is 30 days which passed but I can use them in another room.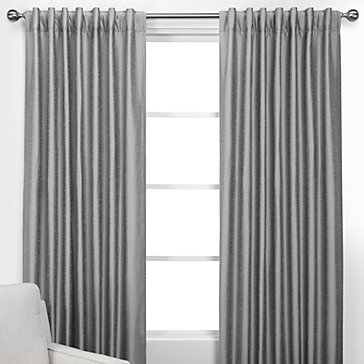 The Lucite rods are from Bed Bath & Beyond. Again we are on a budget and they have nice looking rods for larger windows especially at a decent price. The gold ends are the perfect touch as well!

Another thing I would love for the room but is currently sold out is that IT WAS ALL A DREAM PINK NEON SIGN from Oliver Gal. I plan to visit this vendor in HPMKT this weekend to find out when it will be available again.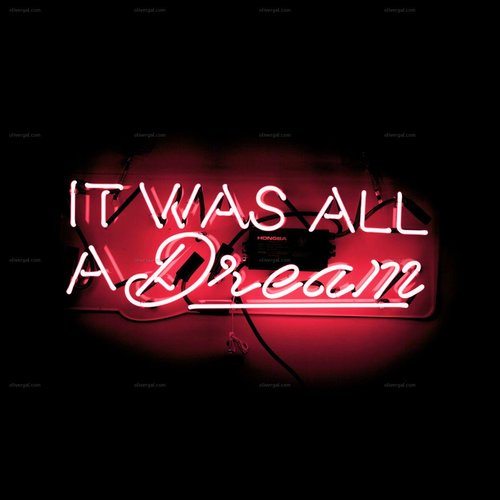 Lastly is this artwork HER IV from Leftbank Art that I also plan to see in person at market. I want to make sure the colors work with everything in the room as I have only seen it on line. If it works I will order it but I don't think it will arrive in time for the reveal of the ORC. I did find the perfect back up art in the same style from HomeGoods so I will probably temporarily use that.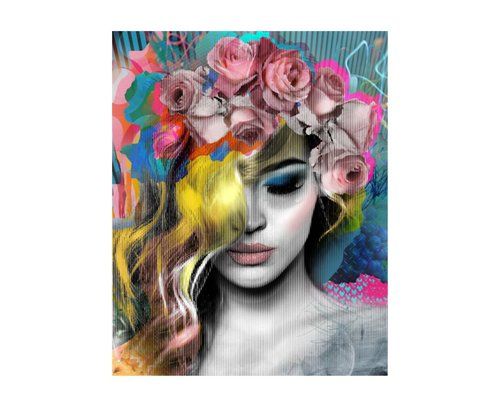 So there you have most of the pieces from the room and should have a sense of the vibe as well. Please check back next Thursday for the update of where we are at with the ORC Sitting Room makeover. As usual to see all my behind the scenes follow along on my Instagram Stories and daily Facebook Live videos.
Also be sure to follow the other amazingly talented Featured Designers and guest participants here, as they transform their spaces.
xo Nicole
@oneroomchallenge | @betterhomesandgardens |@homelovenetwork