Please Note: This post may contain affiliate links, which means that if you make a purchase, I might make a small commission at no extra charge to you. I only recommend products or services I believe will add value to my readers. Please read my full disclosure for more details.
Are you over the whole eating from home everyday situation?
If you are anything like me it's starting to get old.
For my husband's birthday last week, we tried to order out for probably the first time since quarantine (yes I've been cooking that much) and the top choices were closed.
Not open for takeout or anything JUST CLOSED till whenever this stay at home situation is over.
The amount of dishes I have washed lately is insane!
One thing I do have to add is the fact that I have gotten way better at cooking.
Now when I say I cook every day it is a one-time thing.
NOT every meal just dinner at 3 pm because of my husband's work schedule.
The rest of the day everyone is on their own to figure it out.
I have also learned to cook what they will eat since they don't like leftovers so now they get none.
Which also means when they really like something they are looking for more but too bad… Remember you don't like leftovers lol.
I've learned to marinate meat in batches and then freeze it in portions so cooking is faster now.
I guess the more you do anything the better you get at it right?
If you are bored with your current dining experience here are 6 Cute Finds from H&M to Update your Table during Quarantine.
<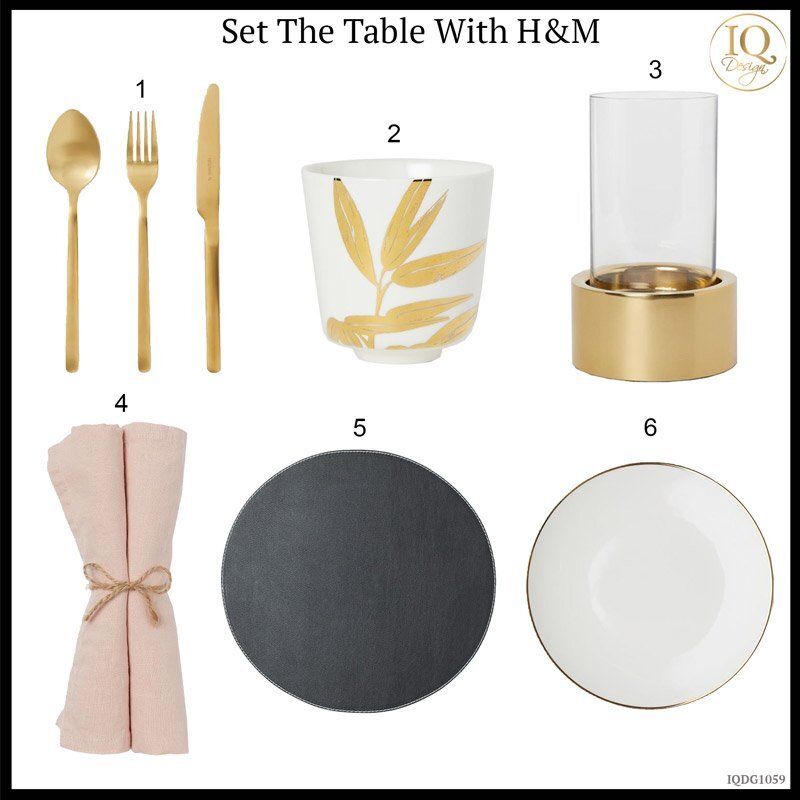 Product Link Details:
Just a quick post tonight to give a little inspiration on how to create a new look for your table.
Let me know if you have a favorite!
I hope you are all staying healthy and well.
Have an inspired night full of Unicorns and Rainbows!
xo Nicole
---
For more shoppable designs check these out from my Like To Know It page.
Note: My blog periodically contains affiliate links meaning that if you make a purchase, I might make a small commission at no extra charge to you. Purchases made through them are greatly appreciated.