Please Note: This post may contain affiliate links, which means that if you make a purchase, I might make a small commission at no extra charge to you. I only recommend products or services I believe will add value to my readers. Please read my full disclosure for more details.
---
Do you have any idea the investment range of that Instagram worthy room?
Don't worry you are not alone.
Most people have NO idea how much a polished room costs because we tend to buy over time.
Not everyone has the time or patience to plan out their entire room (floor plan first of course) all at once.
If you are working with an Interior Designer they are naturally going to help you with this BUT if you are doing it yourself you may be looking for a little guidance.
That's where I can help you!
So remember yesterday when I shared with you the Neutral Living Room Design which also happens to be my most popular Pinterest post?
Today I added up everything from that room and the grand total is $15,887.
*** Not including tax, shipping, install, or design fees if you are working with a designer. THIS IS JUST PRODUCT COSTS ***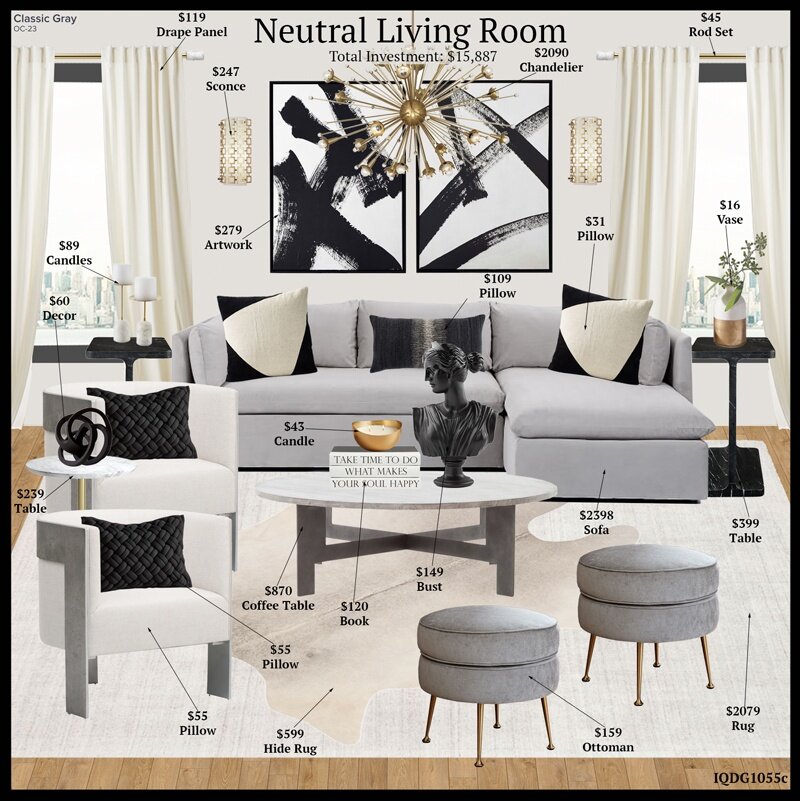 Keep in mind this room was sourced from the mid-price point room so it is possible to get the look for less if you sourced from budget-friendly stores.
Once we are out of quarantine you also have the option of subbing pieces out with finds from Homesence or HomeGoods.
The purpose of the Room Starter packages is to provide you with a Road Map.
A How-To Guide to curate that Designer Look you LOVE but don't know how to recreate on your own.
---
Since this room is a popular pin I also created a Room Starter Package for anyone who wants a list that they can check off and purchase over time.
Having access to the private design portal allows you to keep track of your spending and the items as you purchase them.
In the package, there is also a vegan option for the hide rug for anyone interested.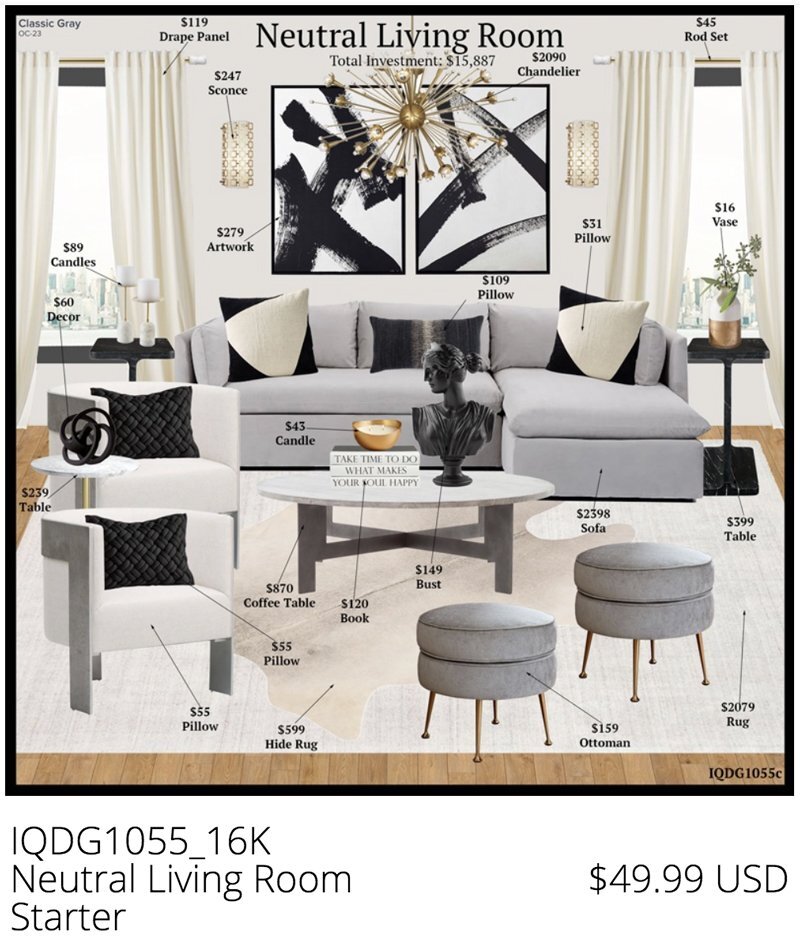 ---
This is the Like To Know It board I posted earlier today with the numbers and all products separate.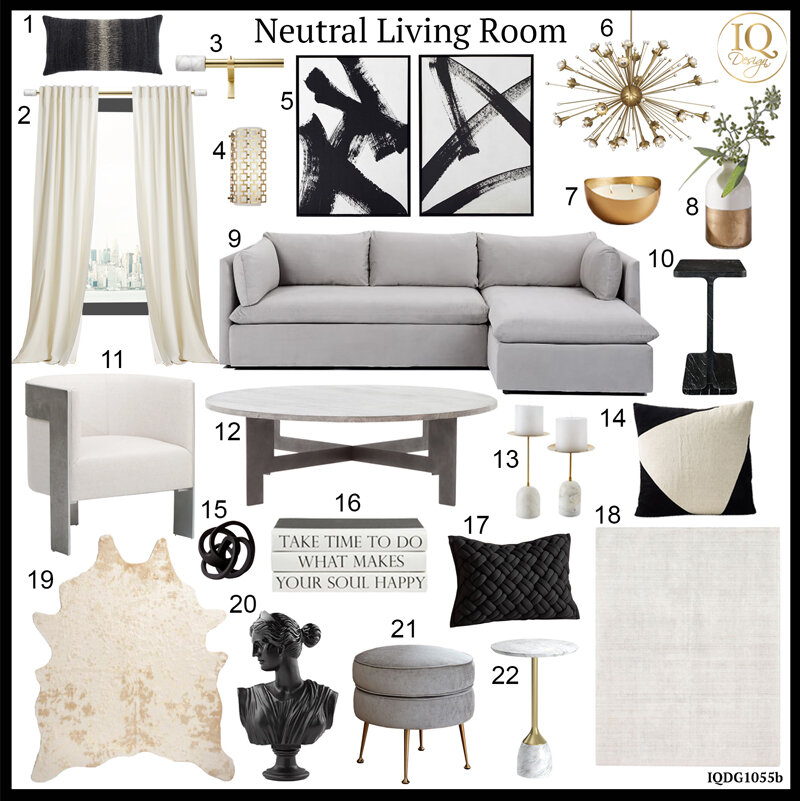 Links are below for product details:
Still trying to gauge what people respond to better.
The above images or the completed room shot??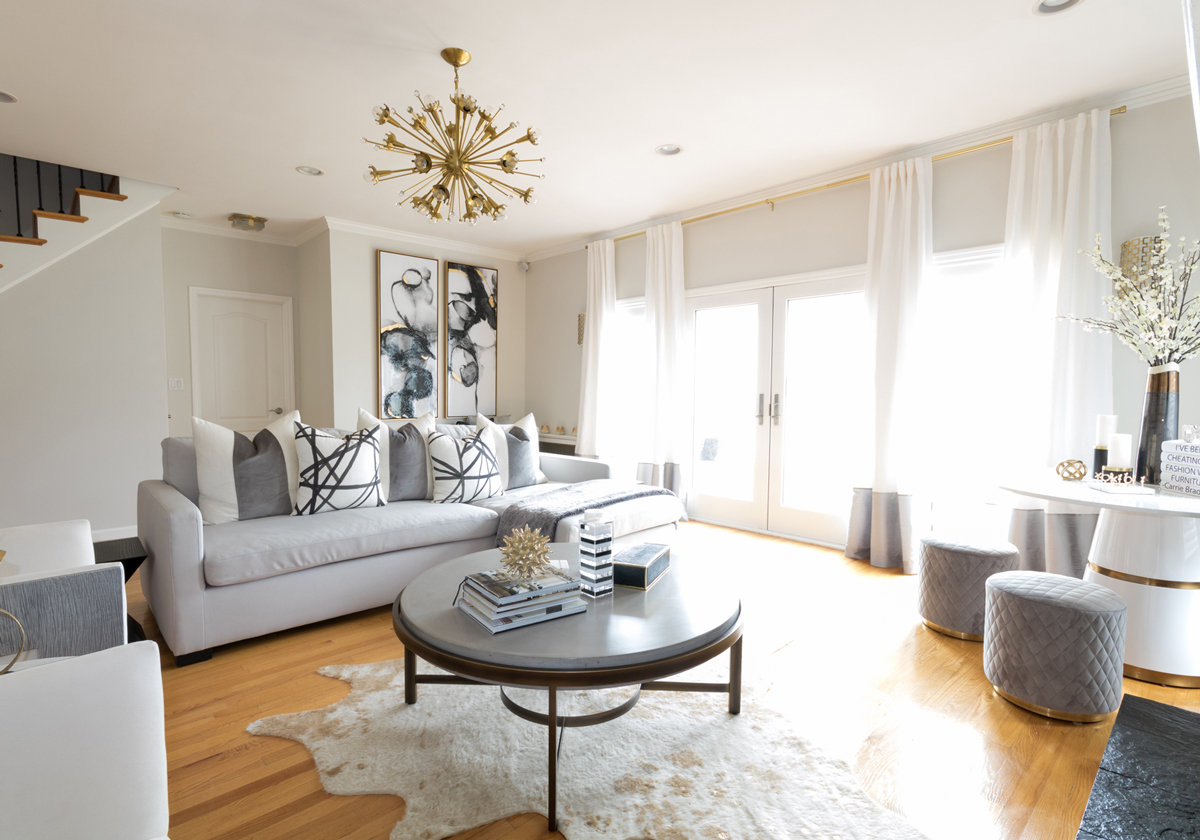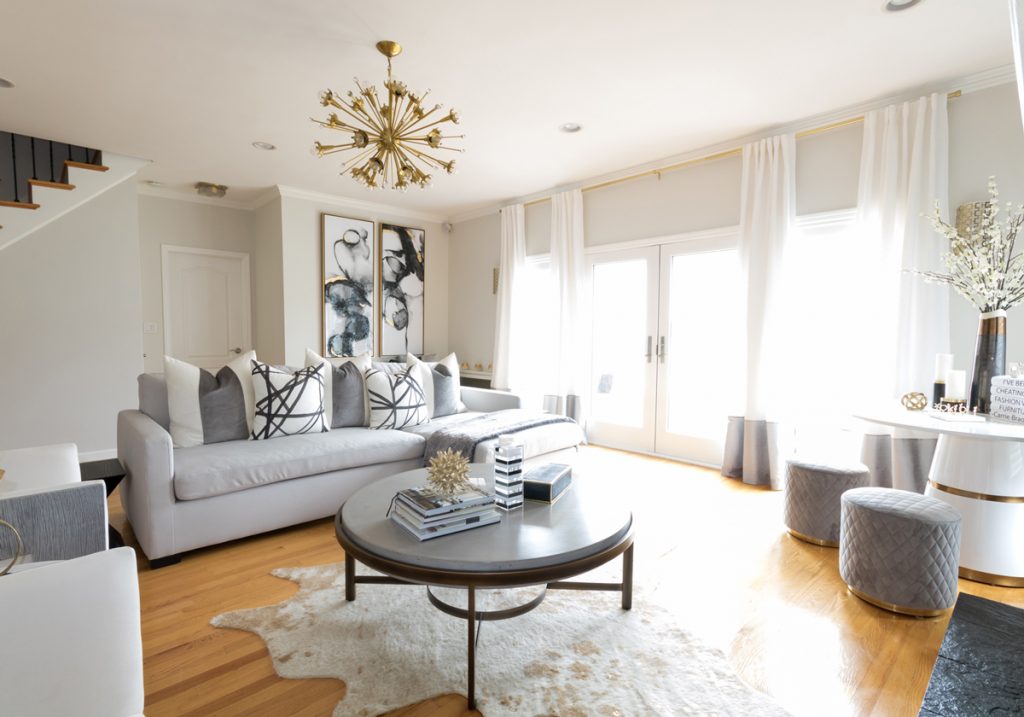 If you have a preference let me know in the Blog Comments below.
This is a clean image without the pricing details.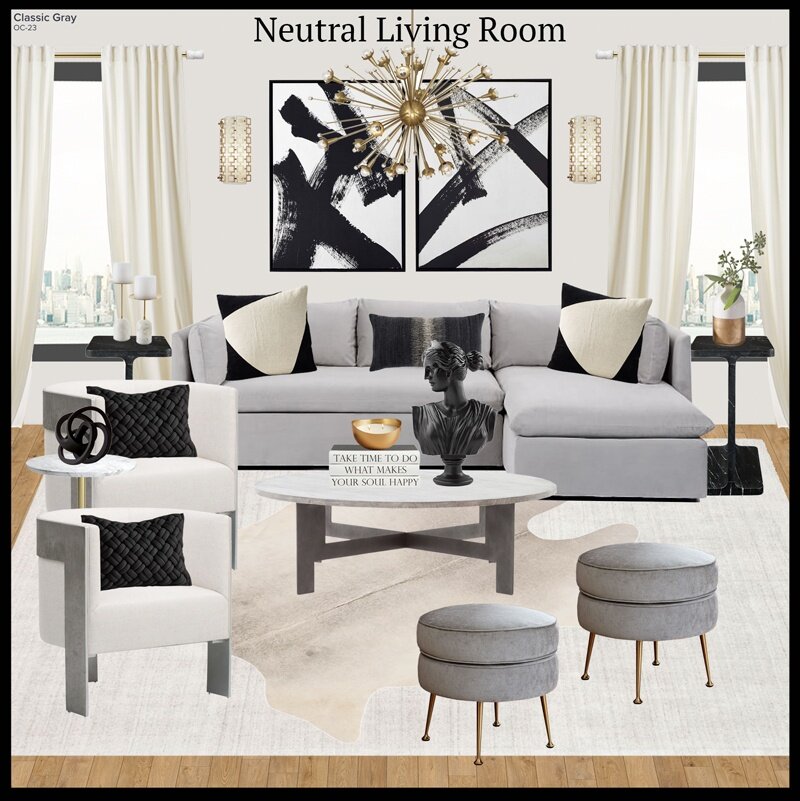 Links For Product Details:
If this design was helpful or you think someone else would benefit please share.
Let me know if you have a favorite from all the products in the blog comments section below. Thanks!
I hope everyone is staying healthy and well.
Have an inspired night full of Unicorns and Rainbows!
xo Nicole
---
For more shoppable designs check these out from my Like To Know It page.
Note: My blog periodically contains affiliate links meaning that if you make a purchase, I might make a small commission at no extra charge to you. Purchases made through them are greatly appreciated.