Please Note: This post may contain affiliate links, which means that if you make a purchase, I might make a small commission at no extra charge to you. I only recommend products or services I believe will add value to my readers. Please read my full disclosure for more details.
One of the many design trends I'm completely obsessed with these days is the California Eclectic Trend. For those who don't know this design style has a laid-back aesthetic which mixes minimal and rustic furniture. It often incorporates accent pieces with a Bohemian and/or Spanish flair. There are also tons of texture, natural wood, coastal elements, and vintage items. Touches of warm gold are often used as well.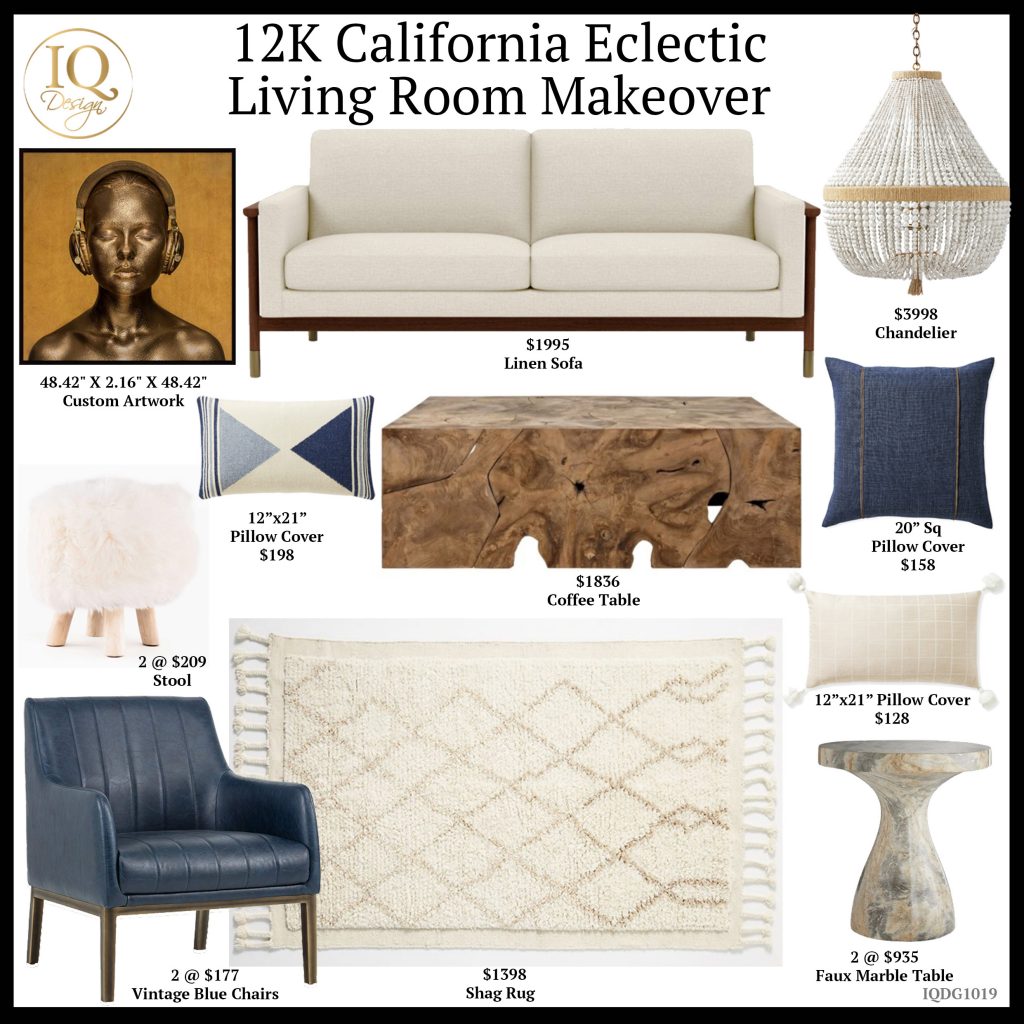 The above mood board was designed for a creative millennial who is also a lover of all things beautiful. She is a hard worker who wanted clean lines with natural elements to create a tranquil calming living room. We added pops of blue for interest and really hit the gold mine when we found these faux leather blue chairs! We mixed natural stone and wood tones as well as lots of texture. The initial budget for this project was 12K and within that, we curated this mix of pieces as a jumping-off point to get this client started.
Sometimes clients just need a little guidance to get going and they can layer in as they live in their space. It's ok to take it slow and add to a space in phases. Remember it's about the journey and process along the way. As long as we get to the end result the path we take may be different for all of us.
Have an inspired day!!
xo Nicole
---
For more design inspiration like this and get to notifications of our blog posts please sign up for our newsletter.