Please Note: This post may contain affiliate links, which means that if you make a purchase, I might make a small commission at no extra charge to you. I only recommend products or services I believe will add value to my readers. Please read my full disclosure for more details.
Have you been to Target lately?
I know unless you need something essential probably not right?
I haven't either but tonight while scrolling the web for all things pretty I stumbled on the Target site and thought let me check out the furniture.
One of my favorite designer's Shea McGee has a new collection there called Studio McGee.
In case you are under a rock or not on Instagram and don't know who she is check out her feed it's beautiful!
This room has a similar vibe to the bedroom makeover I'm helping my friend Susan with.
Yes, I LOVE pink!
It comes in very close to my other favorite color which is BLACK!
They say to look at your closet to know what colors you gravitate towards.
Typically what you wear is what you will also like for a color palette in your home.
Tonight I pulled products I'm crushing on and then tomorrow I'll set this up as a Room Starter with the investment range for this room.
I didn't add it all up so let's see what we can get all this for from Target.
Curious right? Me too!
Here is the Like To Know It Design Board: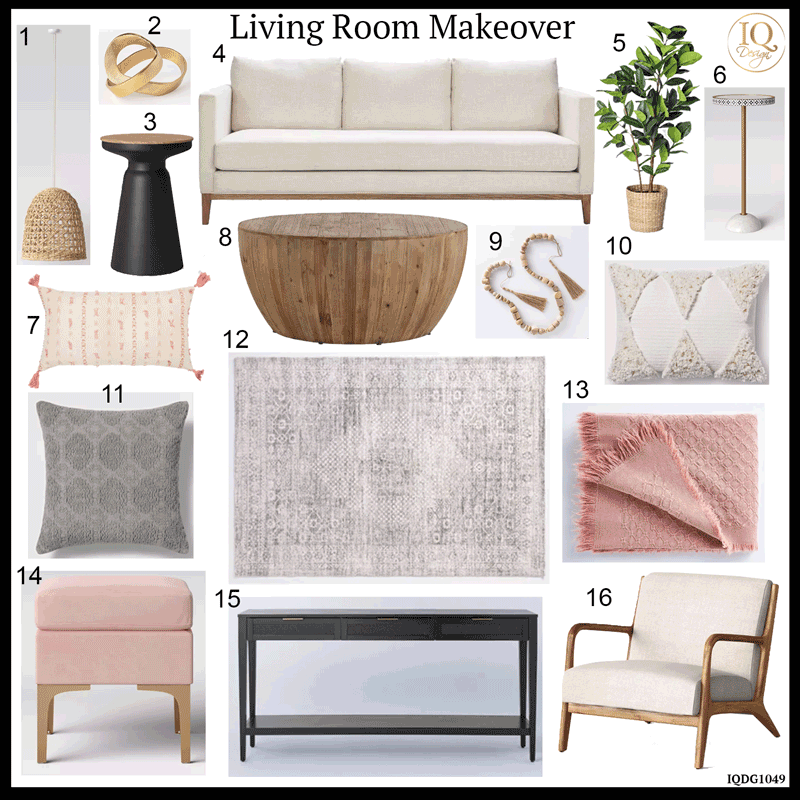 Click the Links below for product details:
Let me know which are your favorites in the comments below!
Be sure to share this and come back tomorrow for the room reveal.
Have a happy night full of Unicorns and Rainbows my friends!!
xo Nicole
---
Related Blog Posts:
Note: My blog periodically contains affiliate links meaning that if you make a purchase, I might make a small commission at no extra charge to you. Purchases made through them are greatly appreciated.