Please Note: This post may contain affiliate links, which means that if you make a purchase, I might make a small commission at no extra charge to you. I only recommend products or services I believe will add value to my readers. Please read my full disclosure for more details.
This past Holiday Season, like right before Christmas, we did a QUICK Bathroom Makeover at Willow House. This bathroom is original to the house but over the twenty years we have lived here we have done some quick fixes to make it as updated as possible without gutting it. When we first remodeled the house back in 2005 we left this bathroom as in during that huge project. This was because a few years before we had changed the lighting, countertop, faucet, painted the blackout on the Formica cabinets, and painted the floor. Yes, I painted the floor and grout too! The lighting and waterfall faucet came from Home Depot Expo which was the higher-end division of the traditional home store and a favorite place to visit. I would go there on the weekends the way we now stroll through HomeGoods. That was also during my Candice Olson "Divine Design". My mentor, in my head, lead to me discovering my LOVE of Interior Design!
Now as mentioned in the last post about the One Room Challenge which can be read HERE. This bathroom has double doors and is of the soon-to-be guest/ Airbnb the Spring ORC chosen room.
Here is what the bathroom looked like just before the update. Clearly part of the Tuscan trend especially with that lovey copper glazed Venetian plaster that I did myself.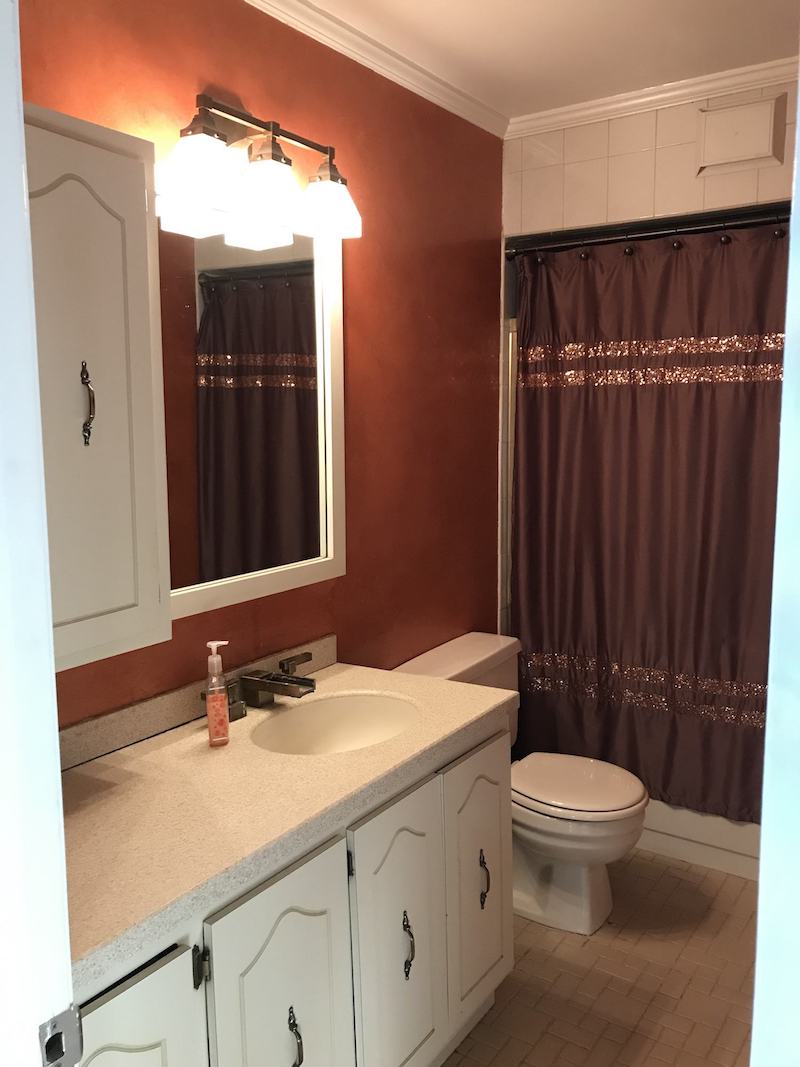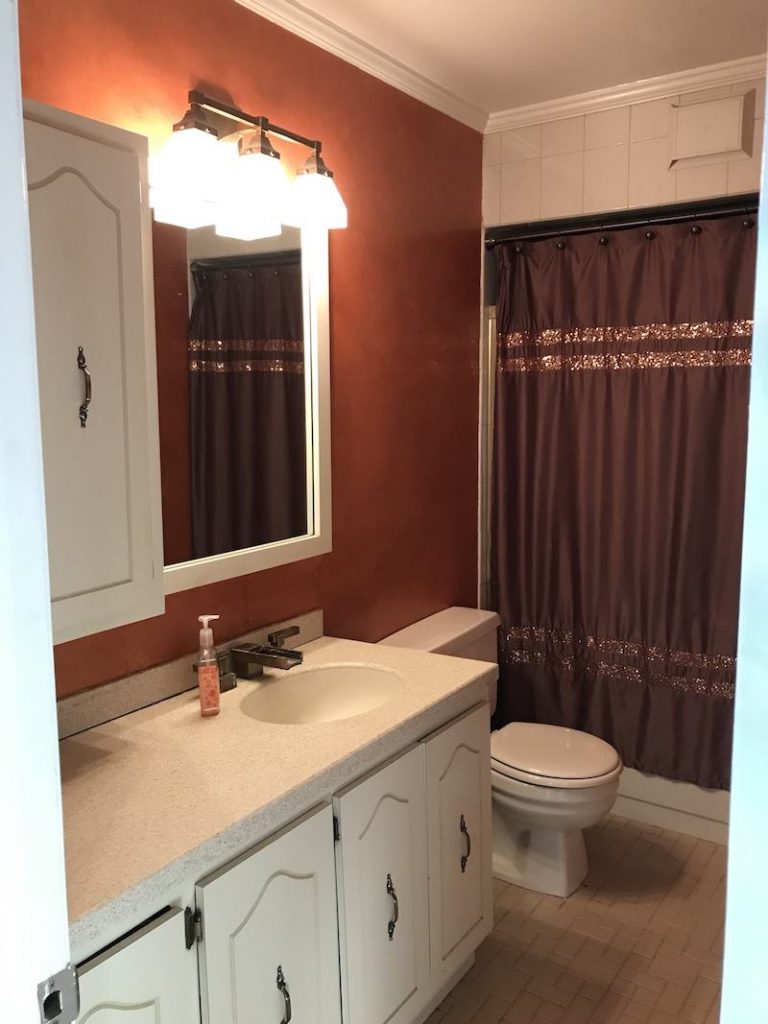 This was also during my "try to incorporate brown" in my life phase because I am really an "all things black girl" from my wardrobe to my Home Decor.
Here are a few more lovely view of the BEFORE Bathroom.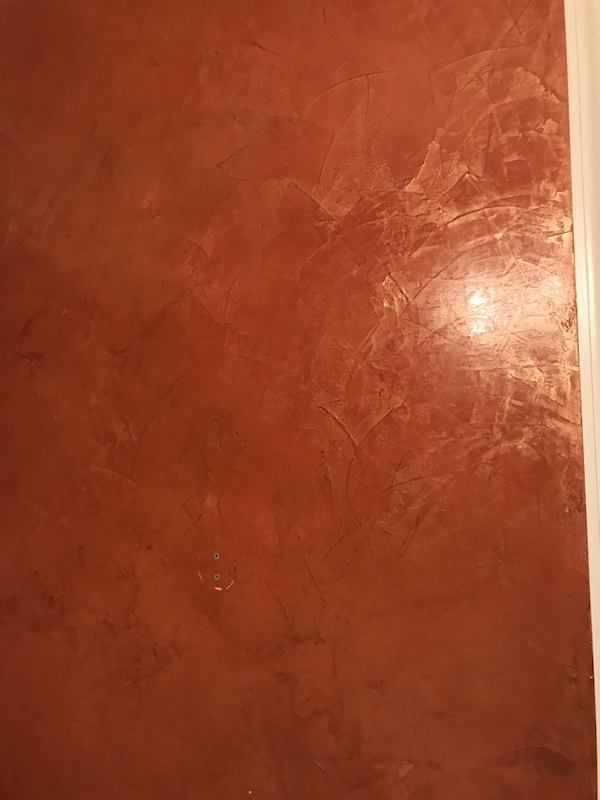 Here is a closeup of that lovely Venitian Plaster with the copper glaze over it which took me HOURS to apply to the walls with a spatula.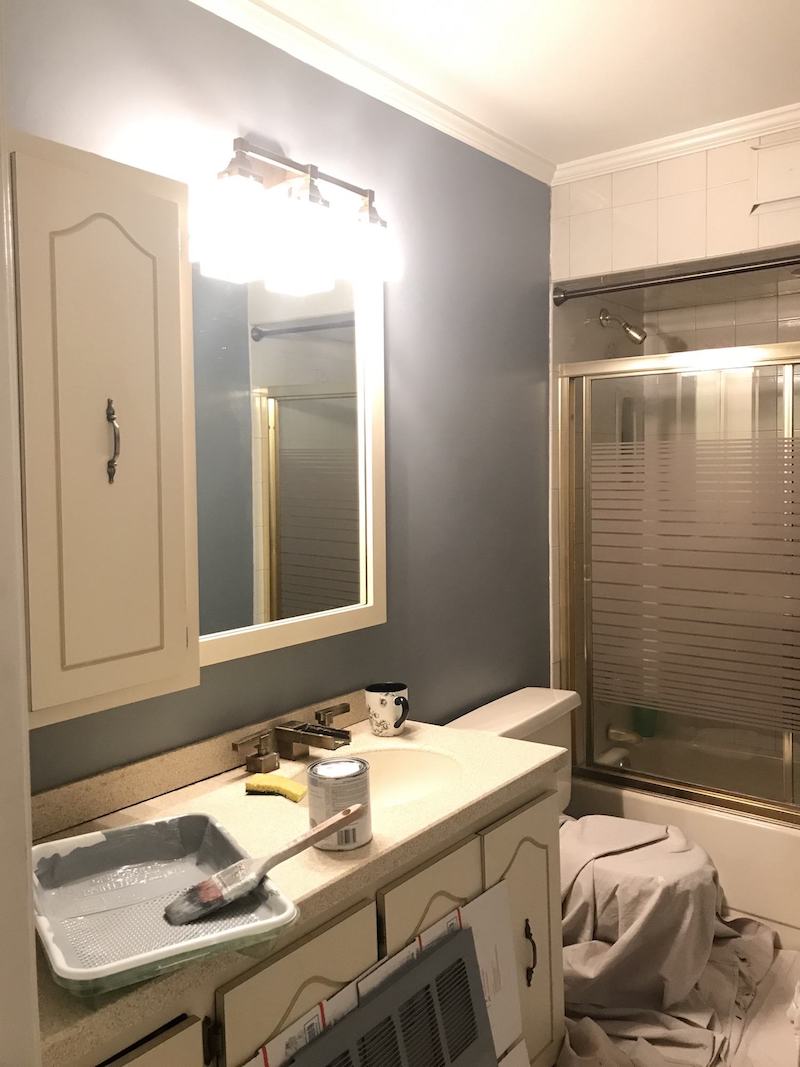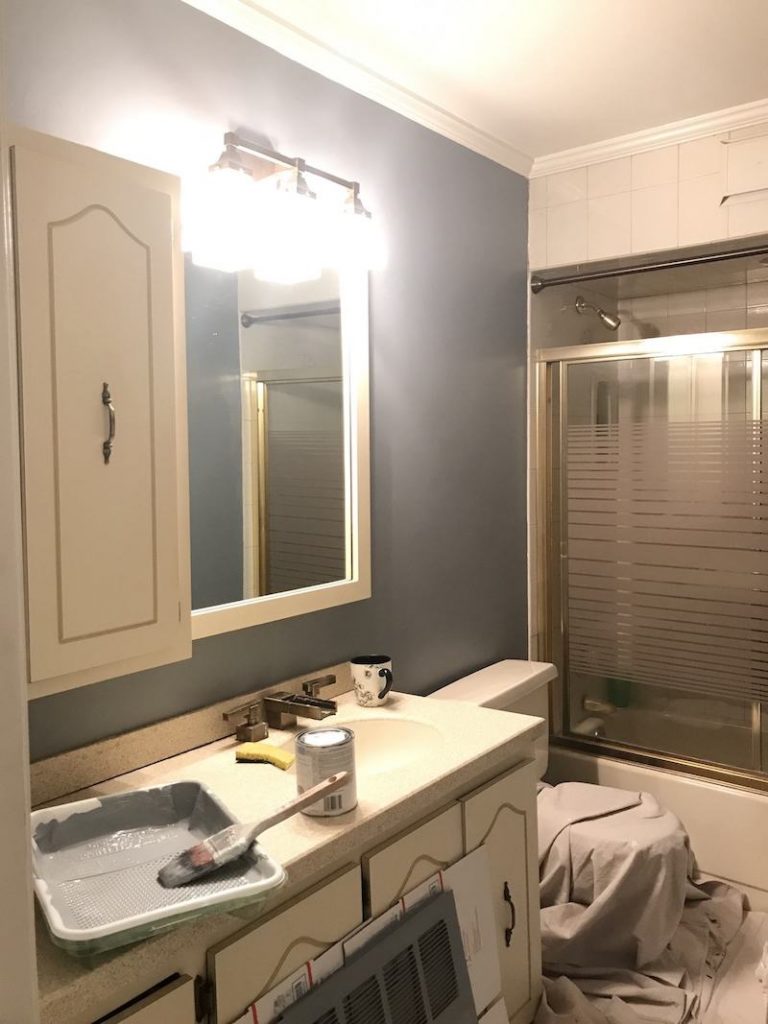 The walls with the tinted Stix primer.
More views. You might be thinking Black walls in a small bathroom? Are you crazy? BUT as you are about to see with all the white and cream in the bathroom the Black appears lighter and comments over the holidays were "Wow! The Black looks great and it doesn't feel smaller!" So Don't be afraid to go BOLD with paint especially in your next bathroom remodel.
Here is the paint that was used for the bathroom makeover. As shown above, first tinted Stix primer was used on the wall and then Matte Onyx 2133-10 Black was painted on top which is a softer black with a bit of a greyish hue. The matte finish was used since the Venetian plaster was painted over without applying a skim coat first. It has a very textured surface which actually gives it character. I like that!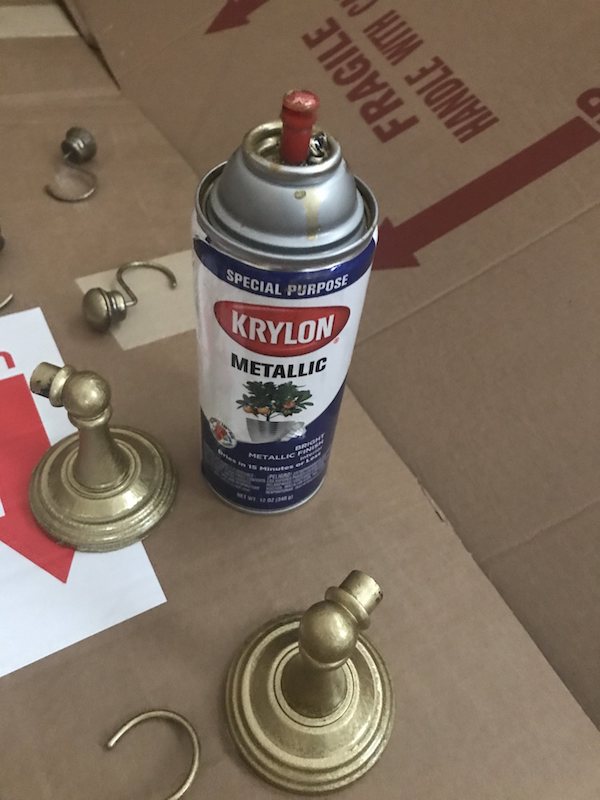 Yes, it would have been cheaper in time and energy to buy a new curtain rod, hooks, toilet paper holder, and towel rod but NOPE I spray painted those like a crazy person because that's just who I am lol but at least I am fully aware of this right?!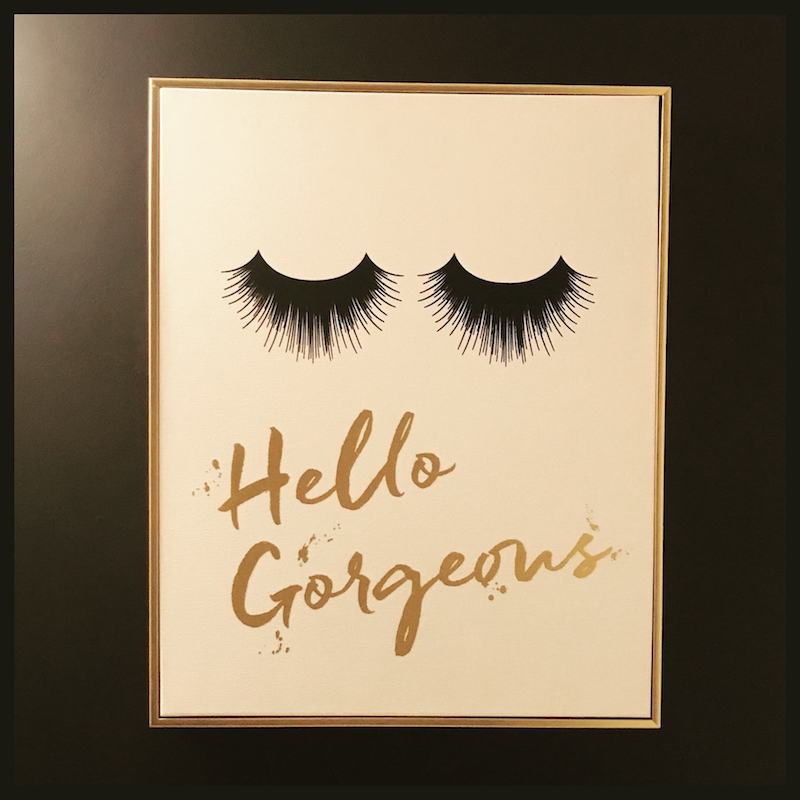 Then we spotted this artwork in HomeGoods of course, which was perfect for the bathroom Makeover!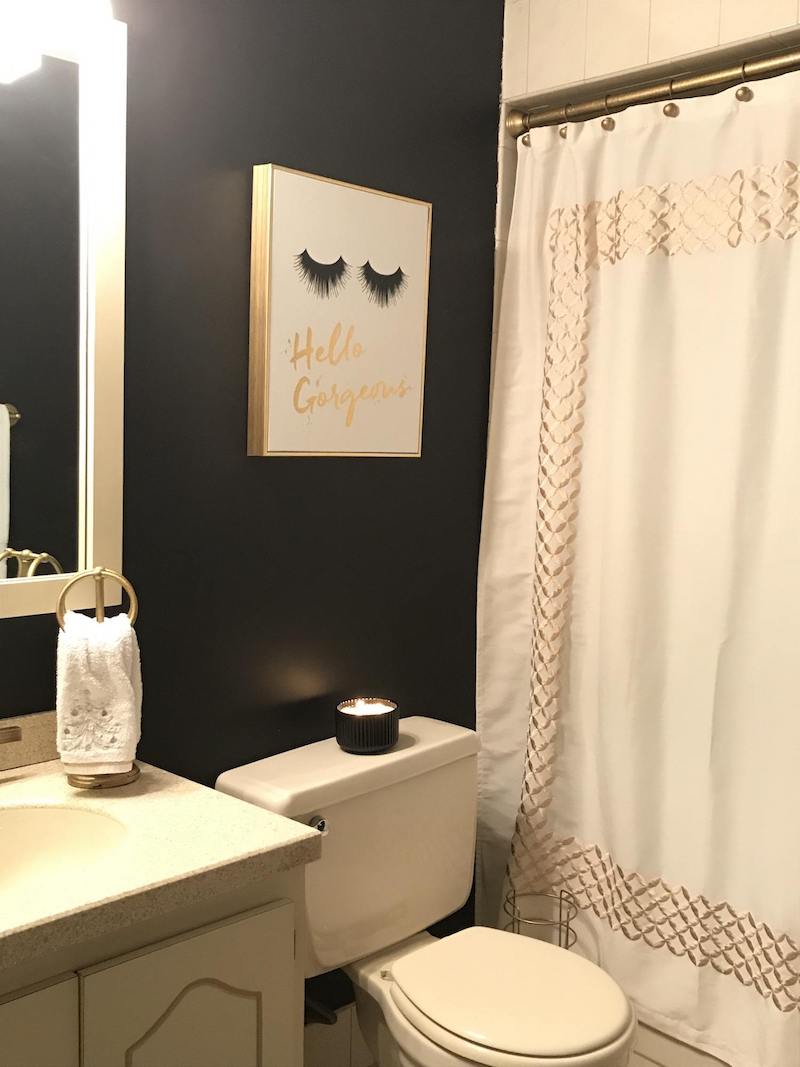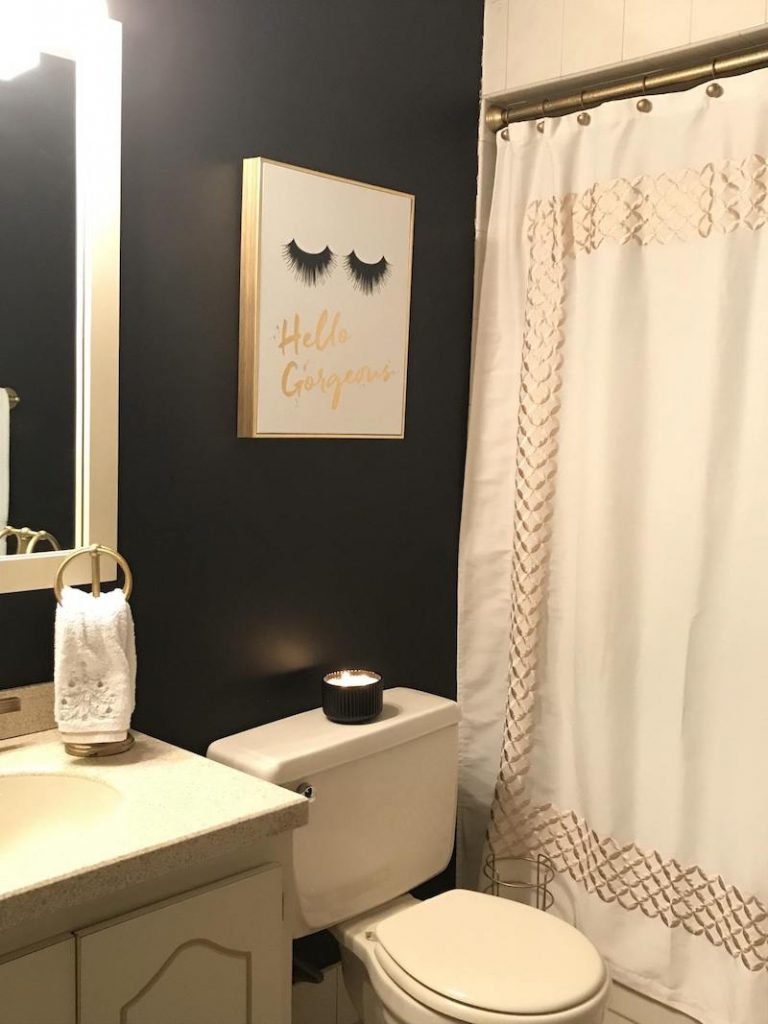 Here is the after shot with the shower curtain I had in storage from the second-floor bath.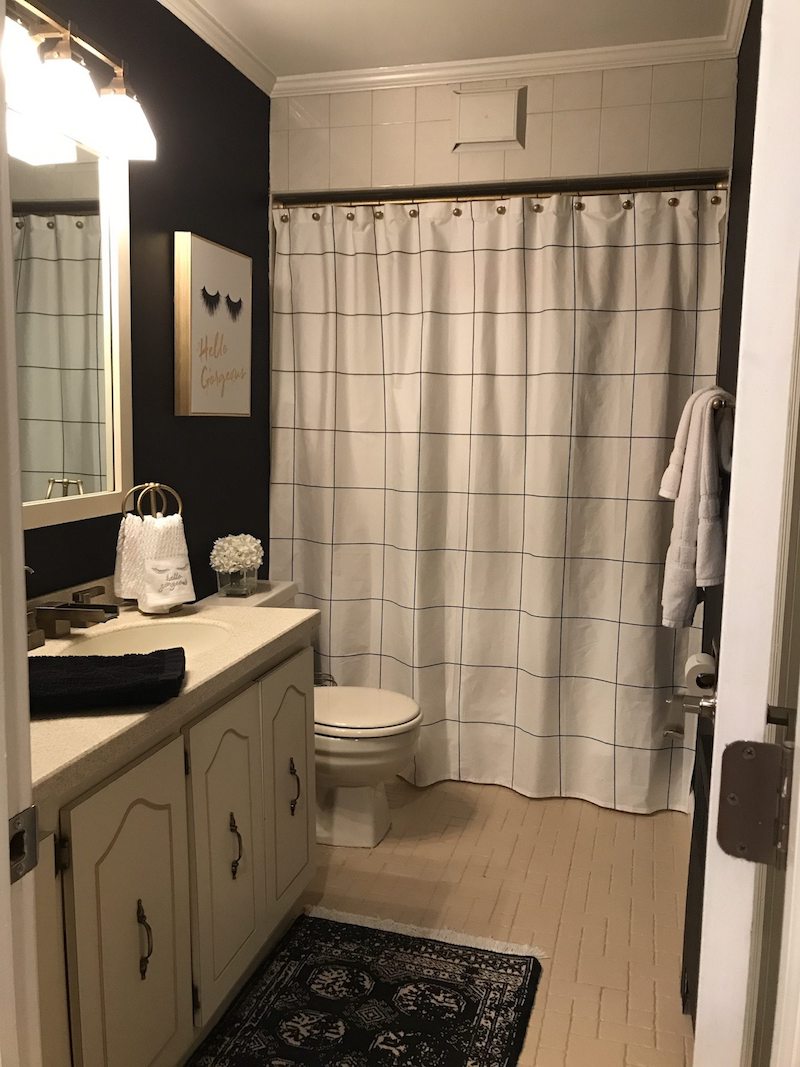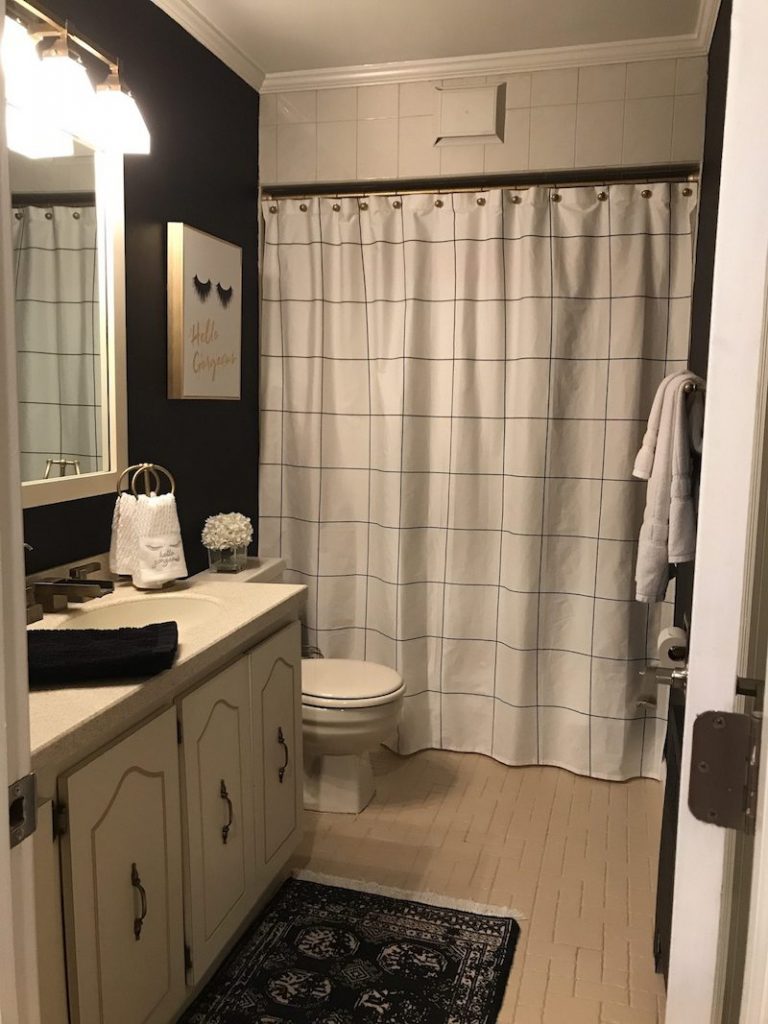 BUT then I spotted this one in H&M for $16.99 on sale and a steal! So we had to get it naturally!! The black rug on the floor was a gift from an IDS CEU event at Pakar which works perfectly.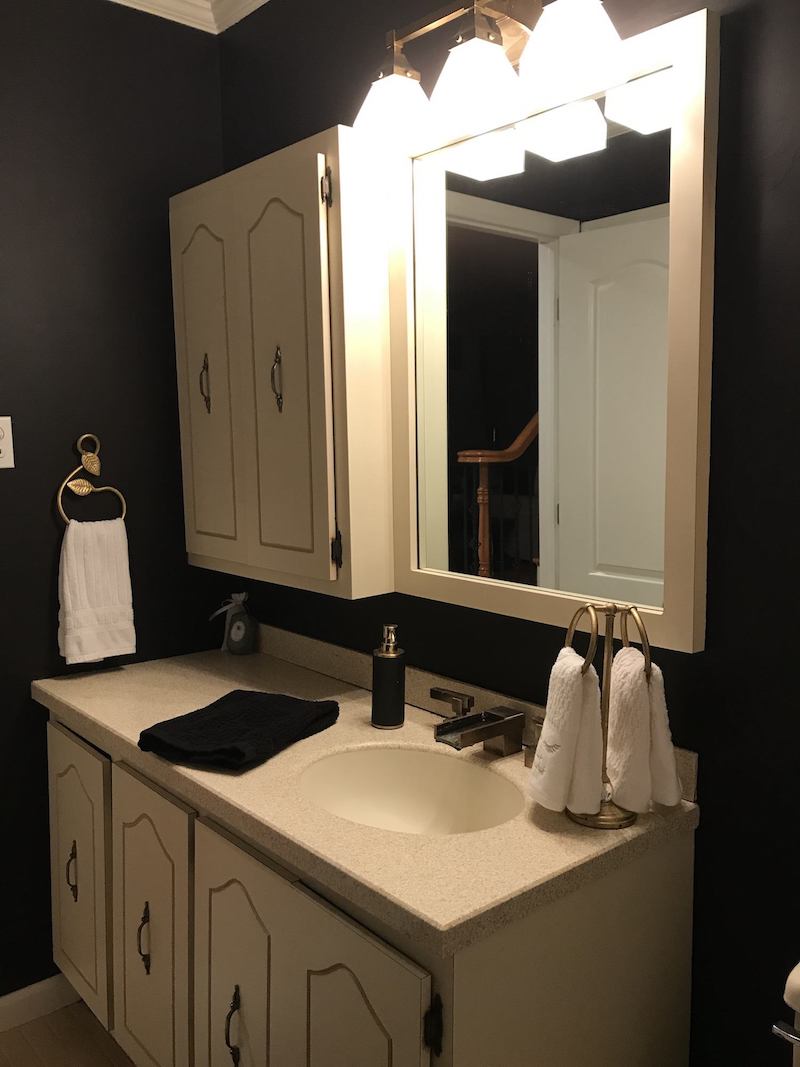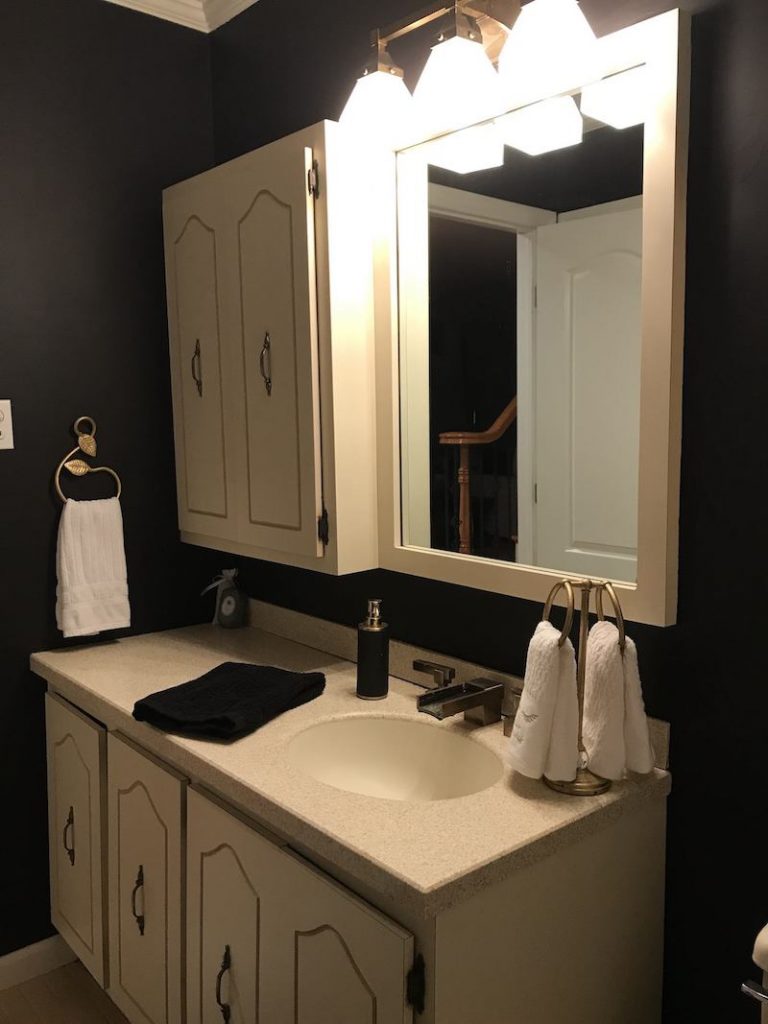 Here is another view…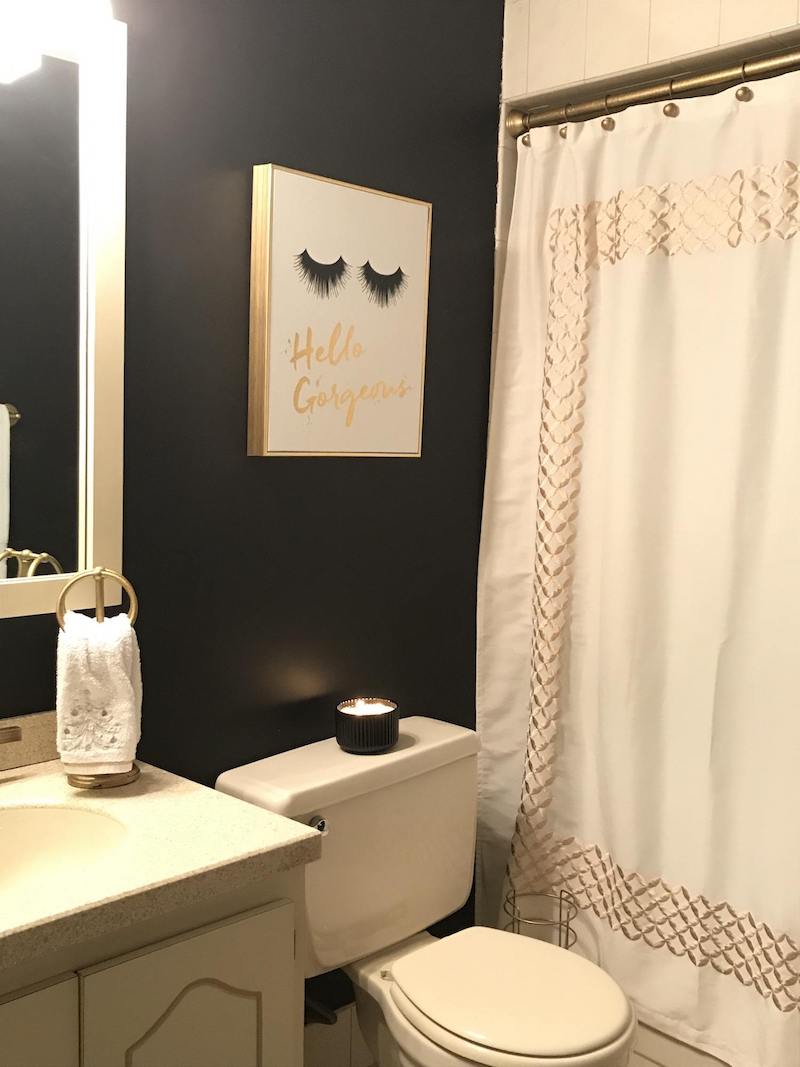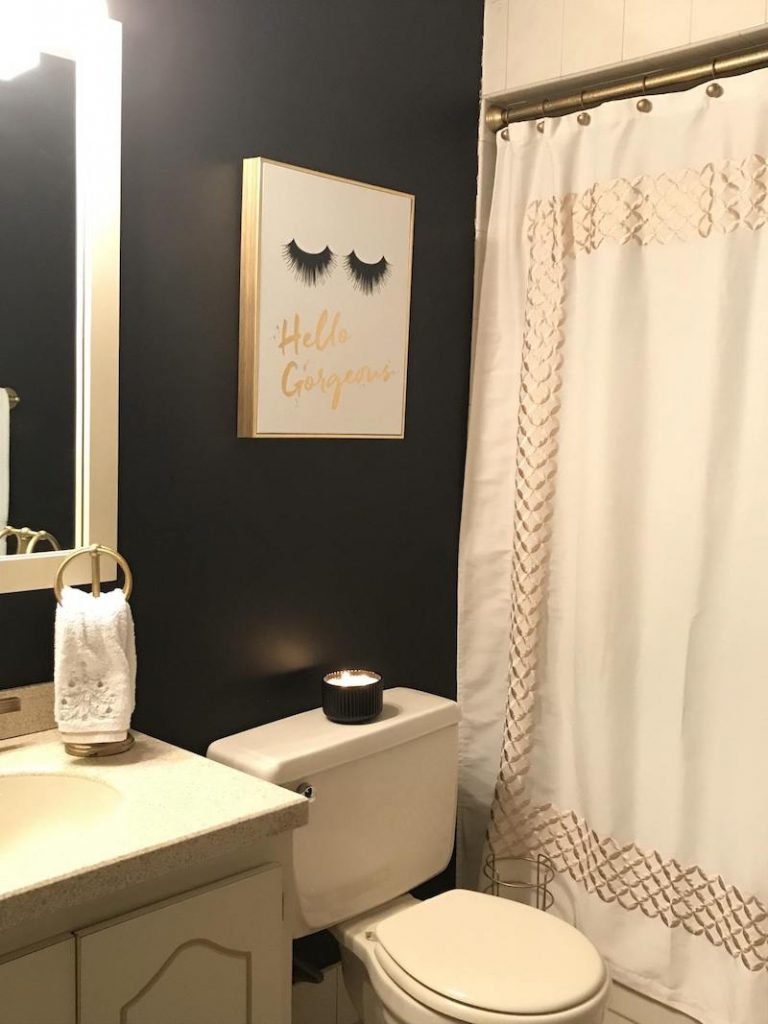 Last shot of the QUICK FIX Makeover at Willow House until we are ready for demo and the full remodel. Hope some of the inspiration here will give you some ideas for your next project.
Have an inspired night everyone!!
xo Nicole