Please Note: This post may contain affiliate links, which means that if you make a purchase, I might make a small commission at no extra charge to you. I only recommend products or services I believe will add value to my readers. Please read my full disclosure for more details.
That's a wrap, my friends! Week 6 of the One Room Challenge is complete and you know what that means right?! Yup time for the big Airbnb reveal! Now the photos I'm sharing with you are NOT professional. They are from my iPhone since my son Quimes the photographer will not be over till the weekend to take the professional shots. Rather than wait, I've decided to share these and then update the shots later. There are only so many things I stress over these days and waiting a few days for professional shots is not going to crush my world. Now, remember this is an Airbnb which we already have 4 guest bookings from Texas, Germany, Florida, and Connecticut! Our first three guests are due to arrive this Sunday and will be staying for eight days while they work the PGA Tour. That said budget was a factor for this design which is elevated but not over the top.
If you missed any of the past week's blogs you can get caught up below:
Week 1 | Week 2 | Week 3 | Week 4 | Week 5
---
And now for the Big Airbnb Reveal!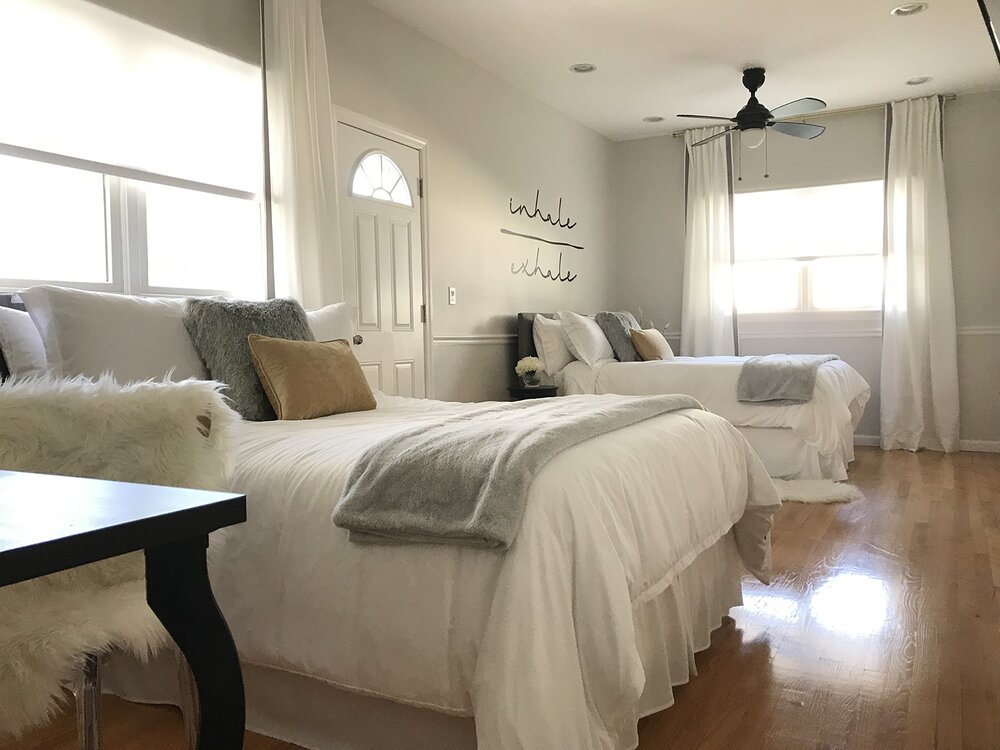 This is the view standing at the bathroom door looking out to the separate side entrance to the private Airbnb room. Here is the link to the Lock Box purchased for our guests to enter the space.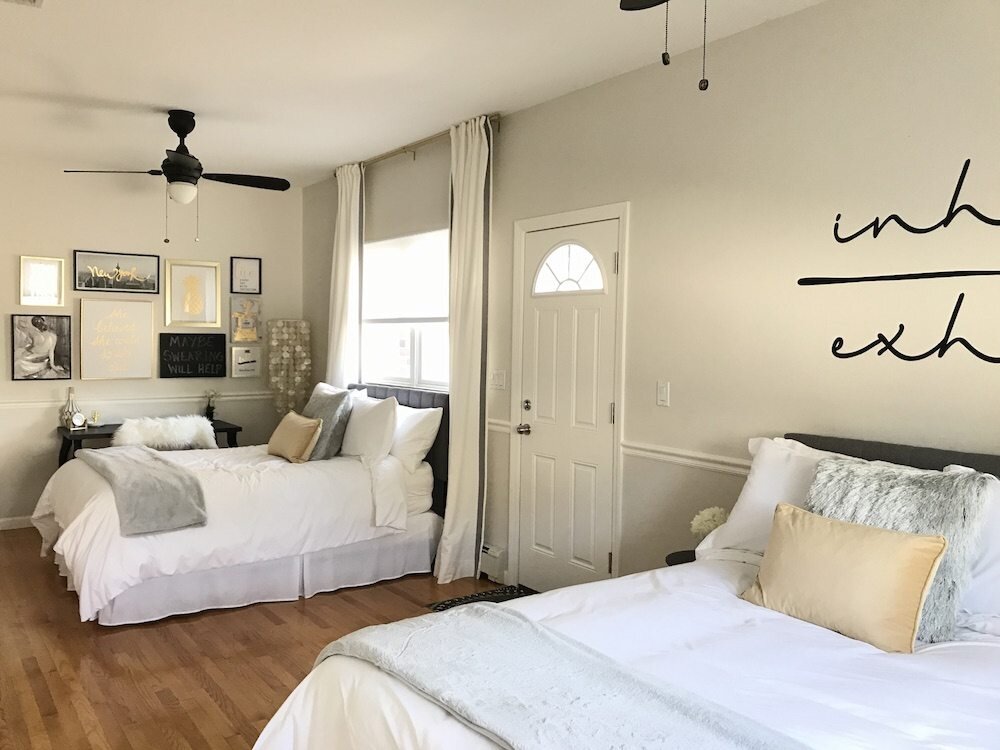 Here is the view from the opposite corner of the room.

To remind you what the room looked like before here are those images from this past holiday season. Prior to turning the room into an Airbnb it was my office and cheer bow sweatshop. During the holidays it was the food/ eating area which no I still haven't figured out where I'm moving this to during the holidays? Maybe the basement?!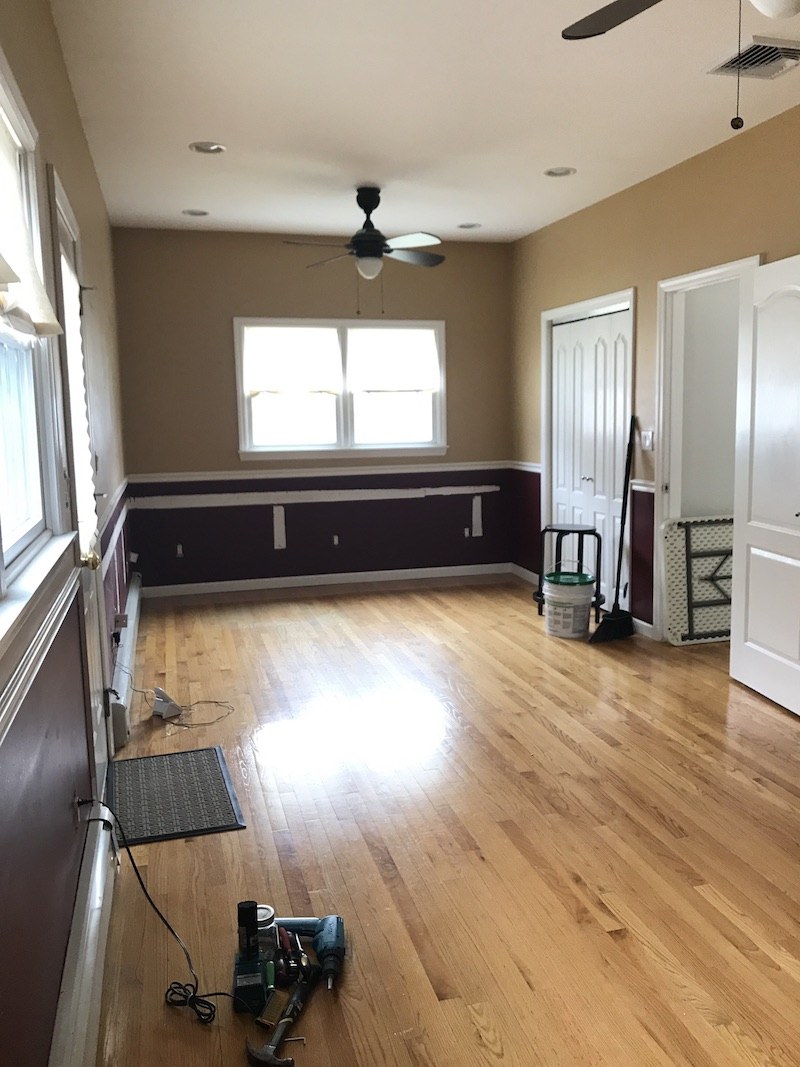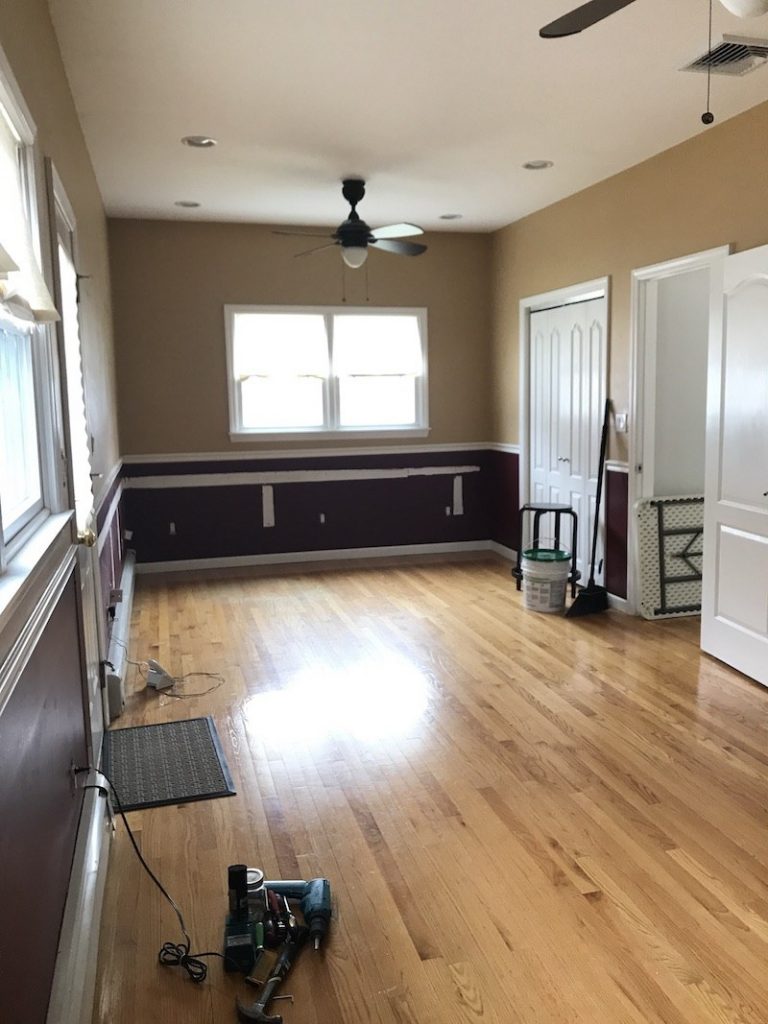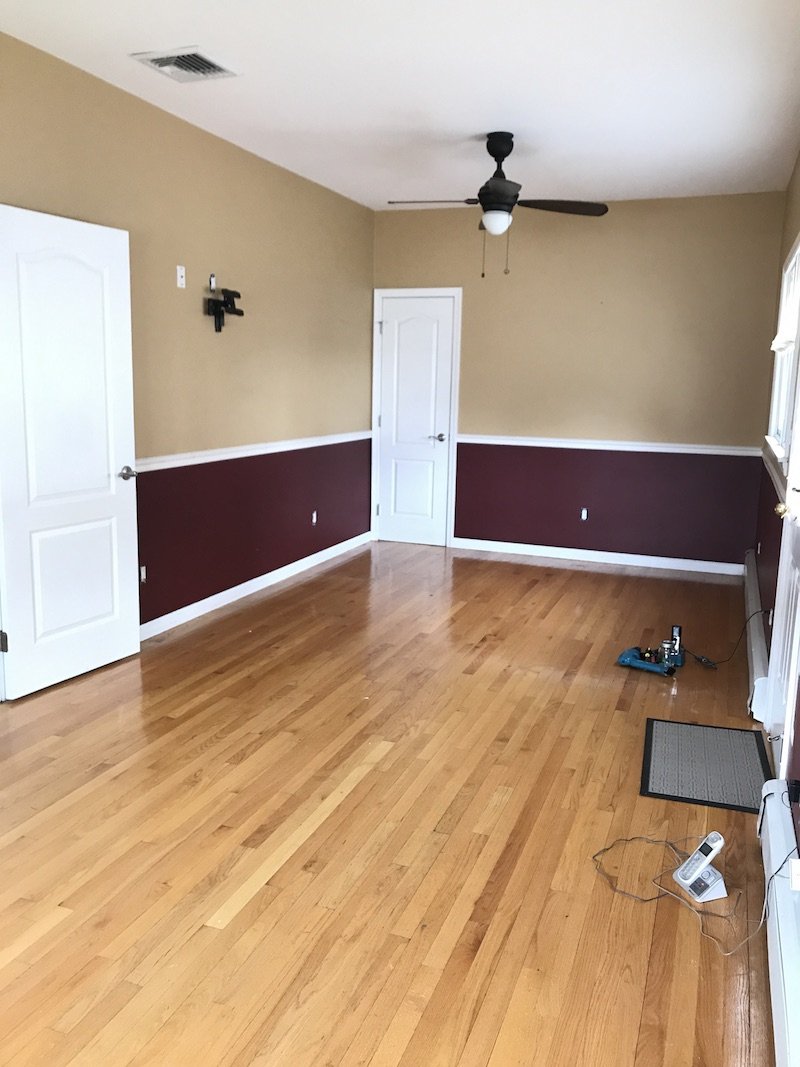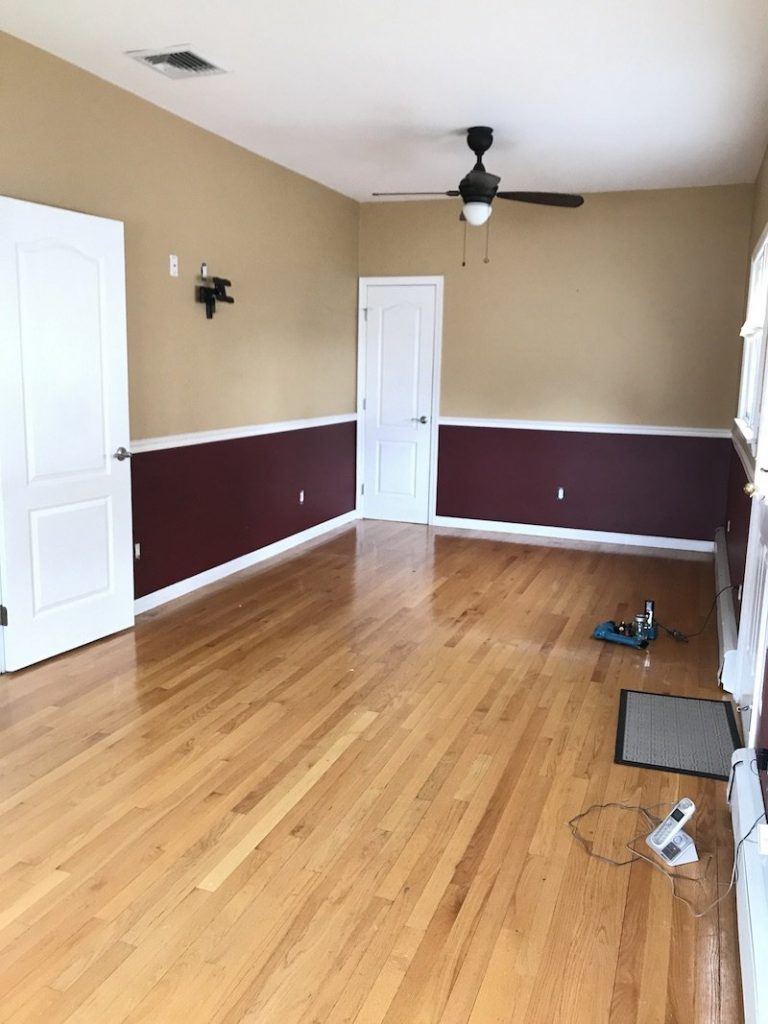 Here are the images of the room after it if was cleared out.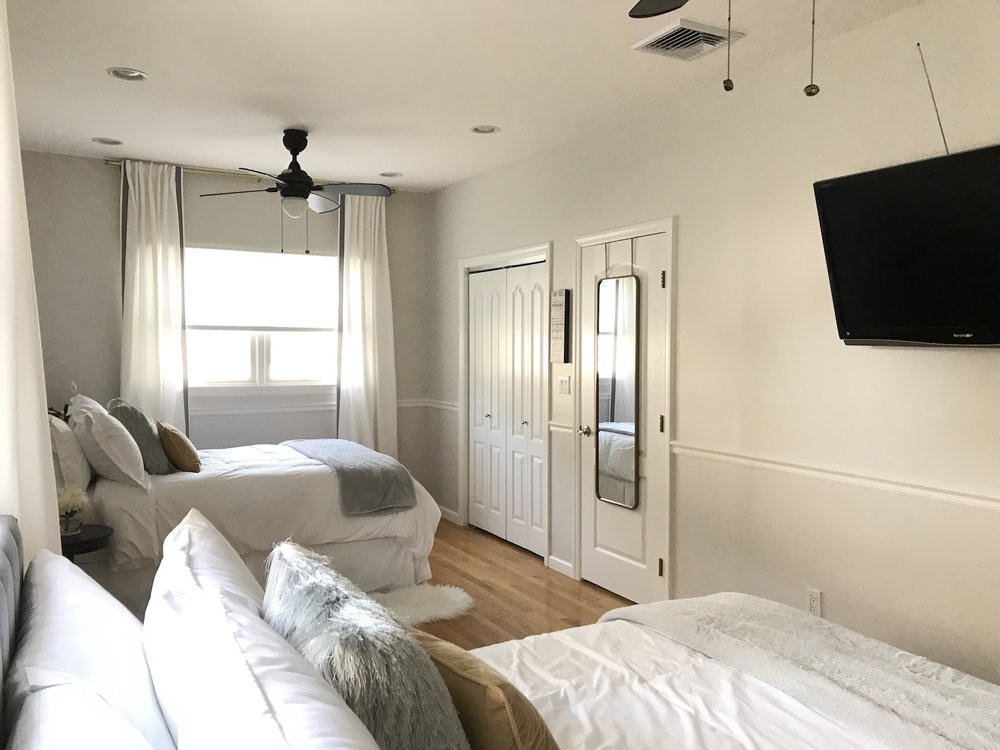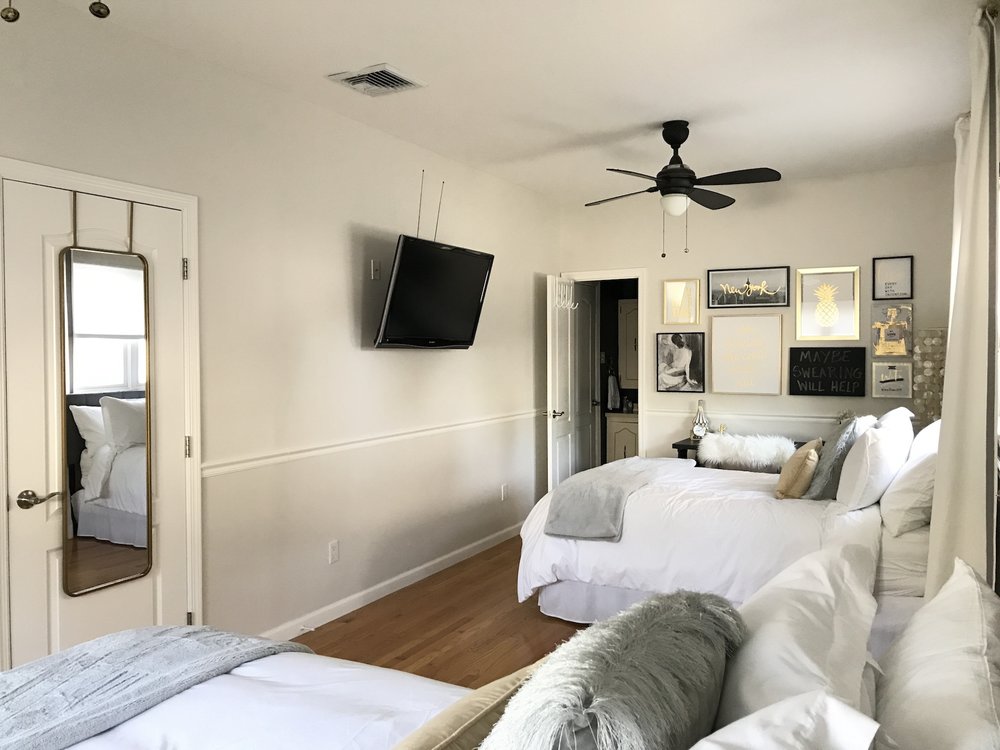 Here are two more views of the makeover. As you can see there is a mirror with gold trim on the door so guests have an area to get ready. The TV has the Antenna: RCA Amplified Indoor HDTV as well as Netflix.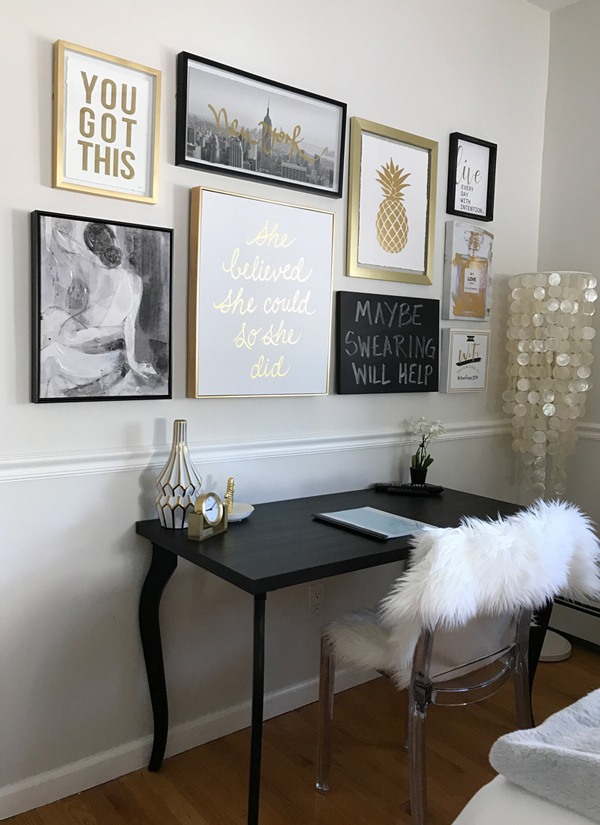 This is the area is perfect for our guests who may need to get some work done during their stay. I must add the lucite chair was literally sent from the universe Easter weekend when I visited the Rockville Centre, NY HomeGoods store. There was just one and I was high on life when I saw her there!! This is the link for the Fur Chair Throw for anyone interested.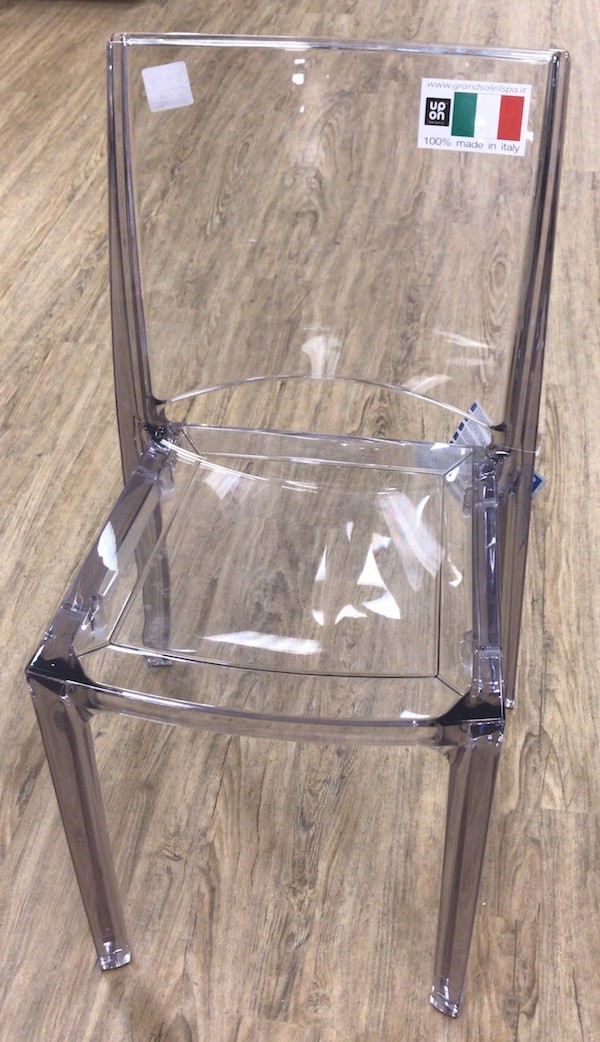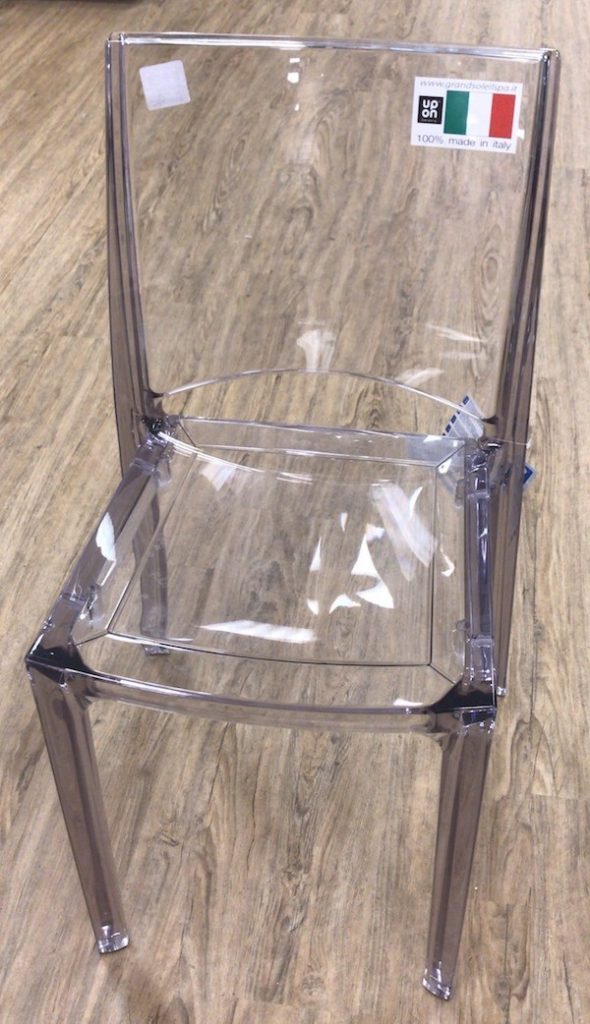 She is so special she gets her own little feature here!
Here is another view of the desk area complete with the welcome guest book purchased from Etsy. This is the link to the VespertineAndCo template: Welcome Book Beach Theme · Airbnb Welcome · Vacation Home Welcome Book · Airbnb Printable · Local Guide · Vacation Rental · Instant Download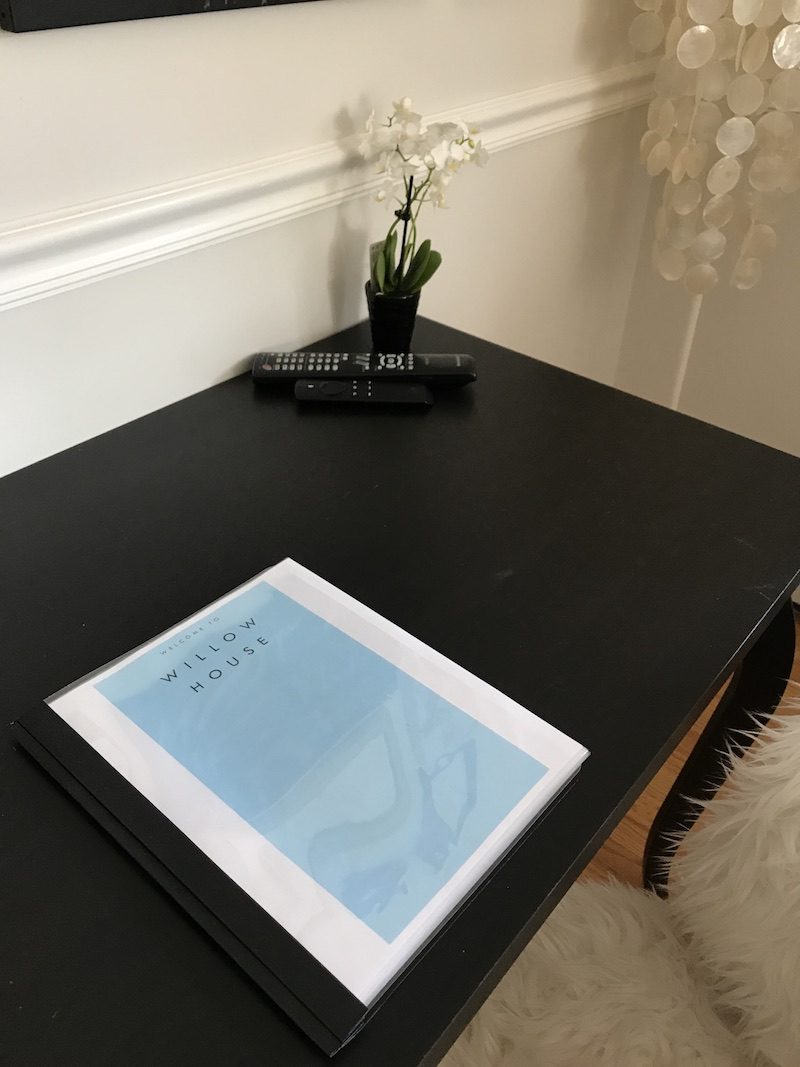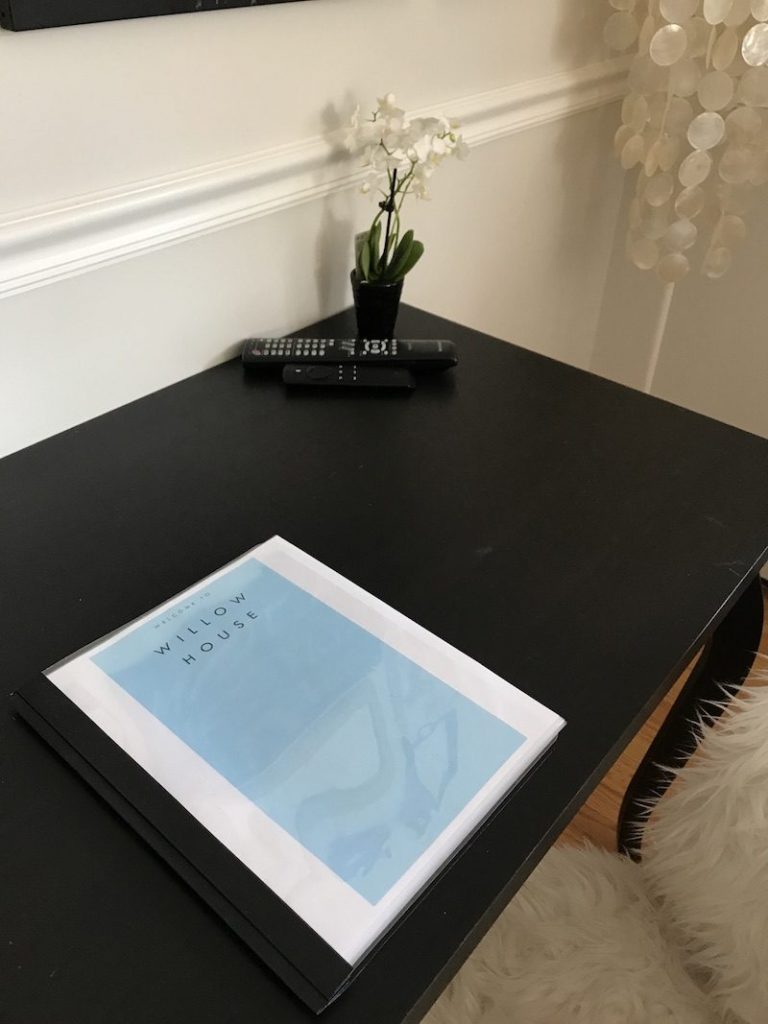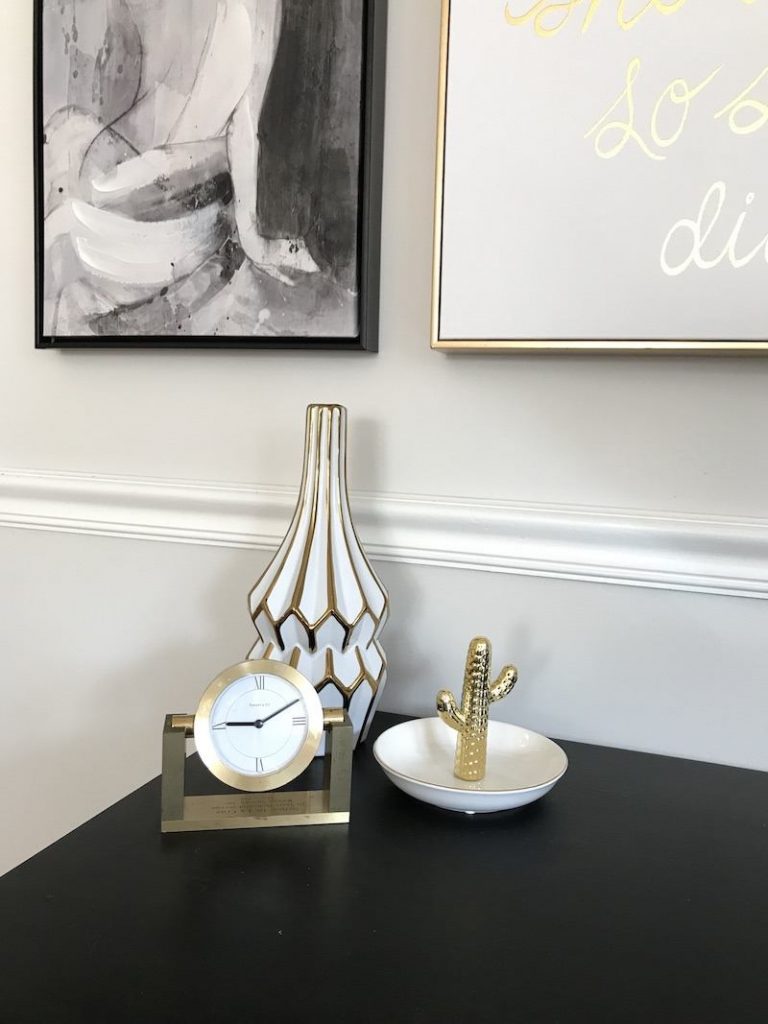 The desk area has a cute jewelry holder, vase, and clock on one side and then the other side has a mini live plant and the controls for the tv. Then in the center is the Welcome book with the valuable information for our guest's stay.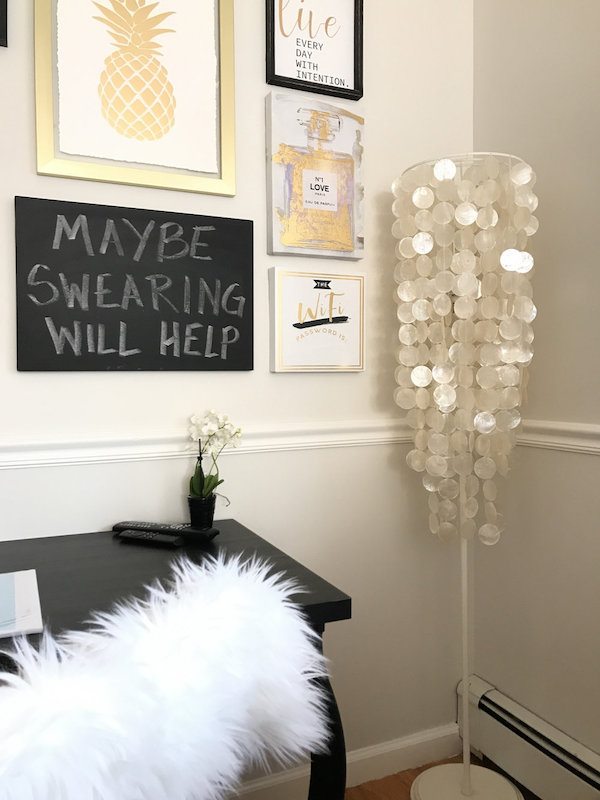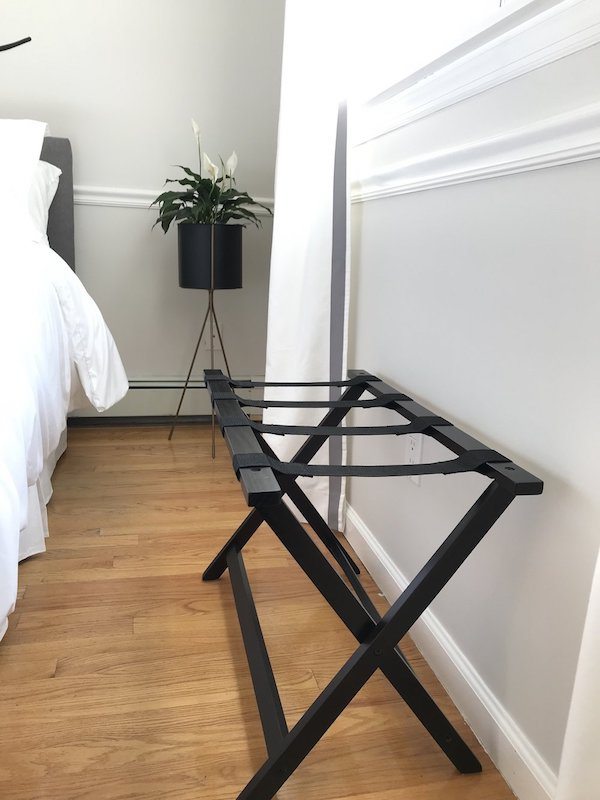 The capiz floor lamp was recycled from my daughter's old room and adds ambient lighting to the desk corner of the room while the opposite corner has a live plant in the super cute planter from HomeGoods of course. There is also a luggage rack for guests to place their suitcases on during their stay.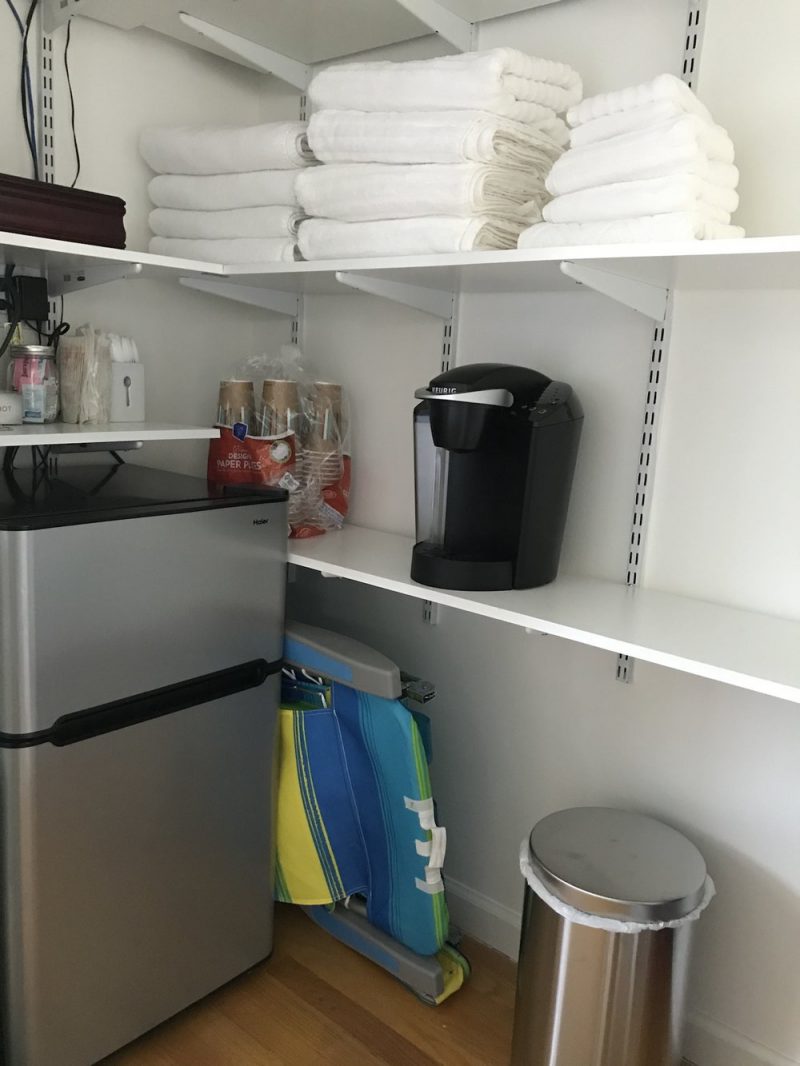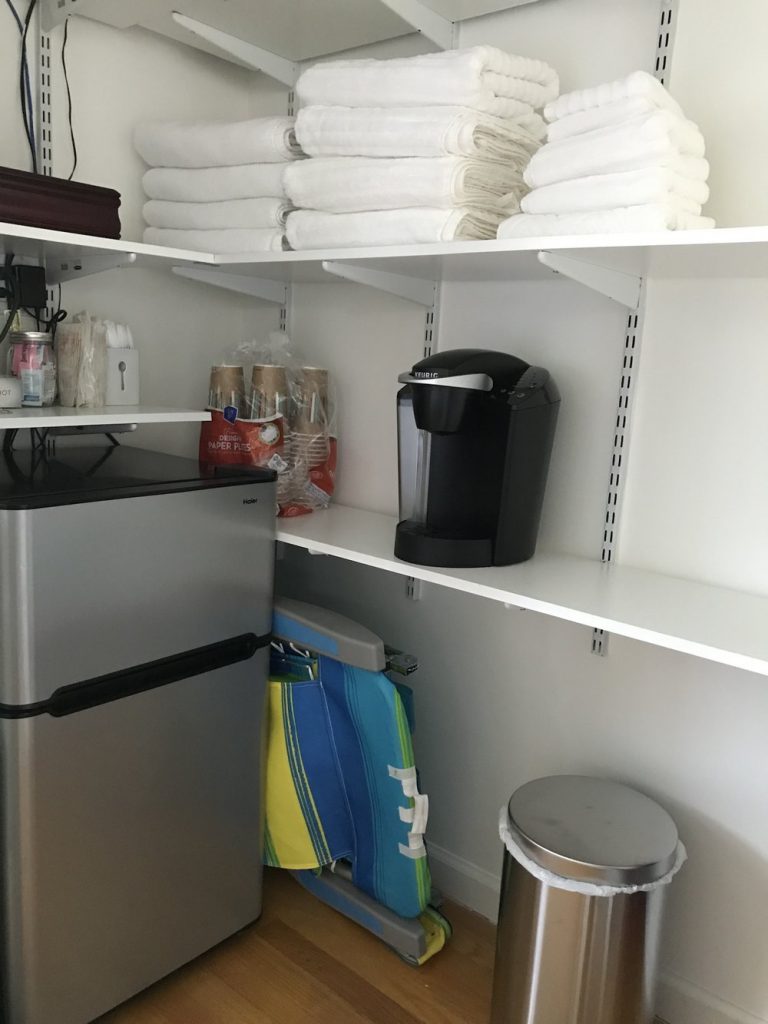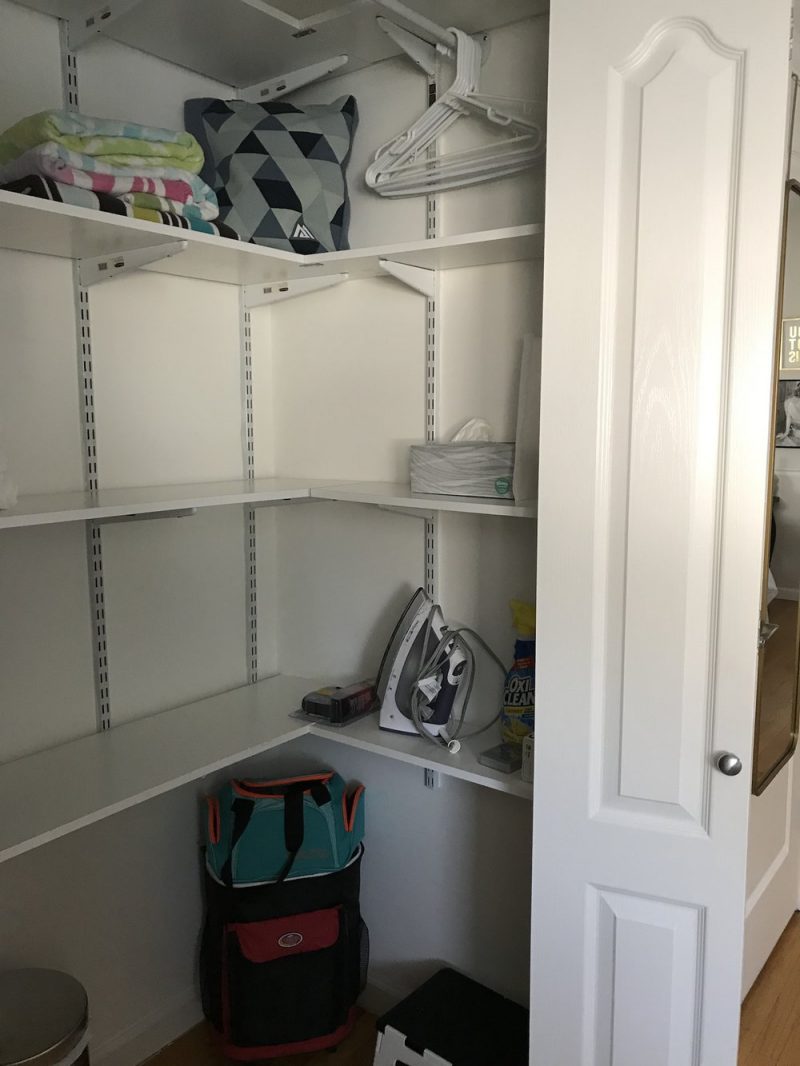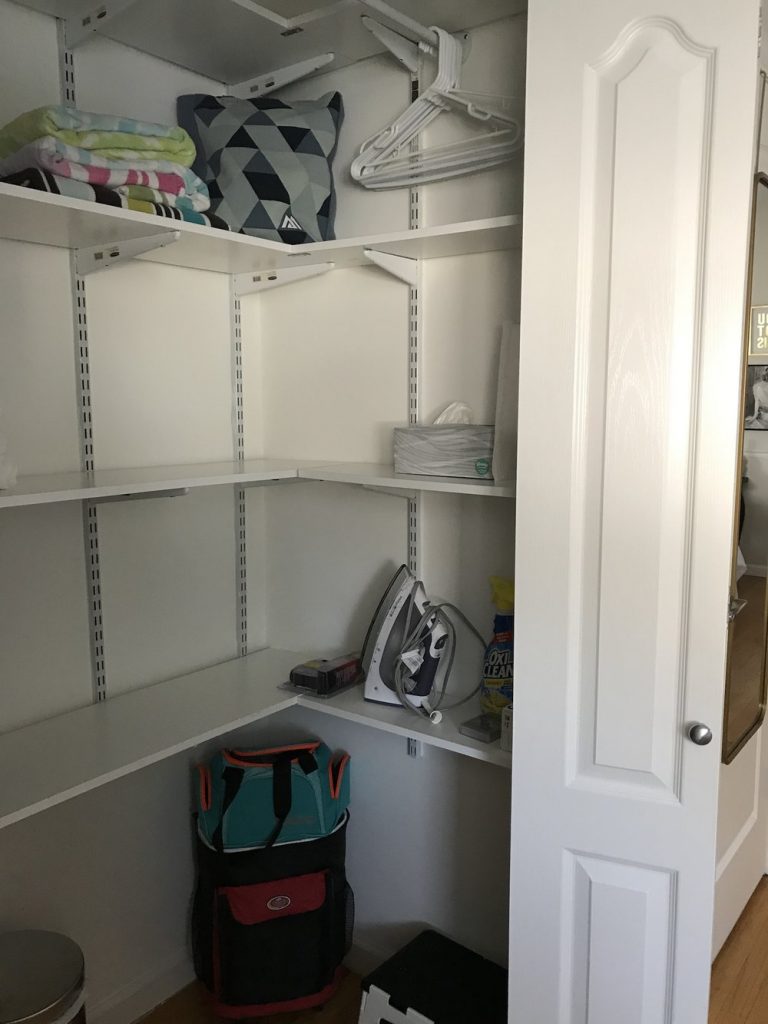 For those of you who have been following along through my Instagram stories, you will remember this closet was once red. I went back and forth on whether I'd be painting it or not. I thought about black for a minute but in the end very glad I went with the white even though it took 3 coats of paint. I did not remove the brackets so the white was way easier to paint than the black would have been. The closet is now bright and light. So glad I painted it! Also, note to anyone thinking about painting your closet anything other than white DON'T DO IT!! I have learned the hard way this was a big mistake when you want to change the room later it is one more thing you will need to paint. You live and you learn my friends.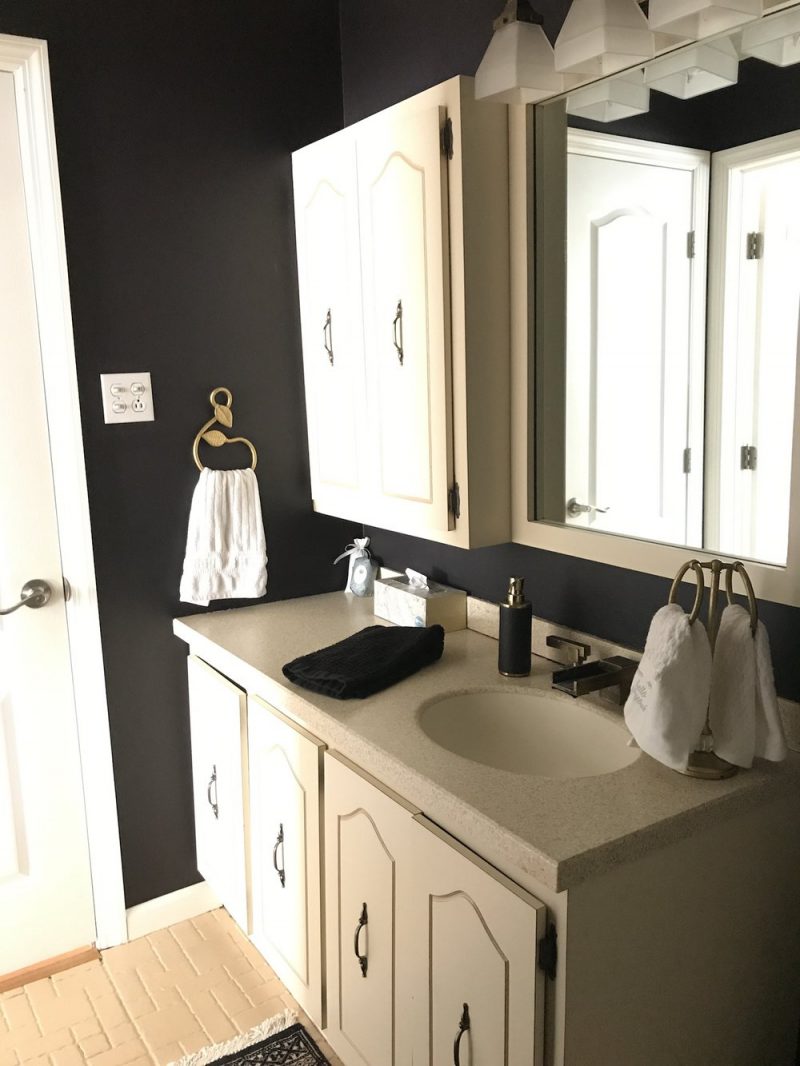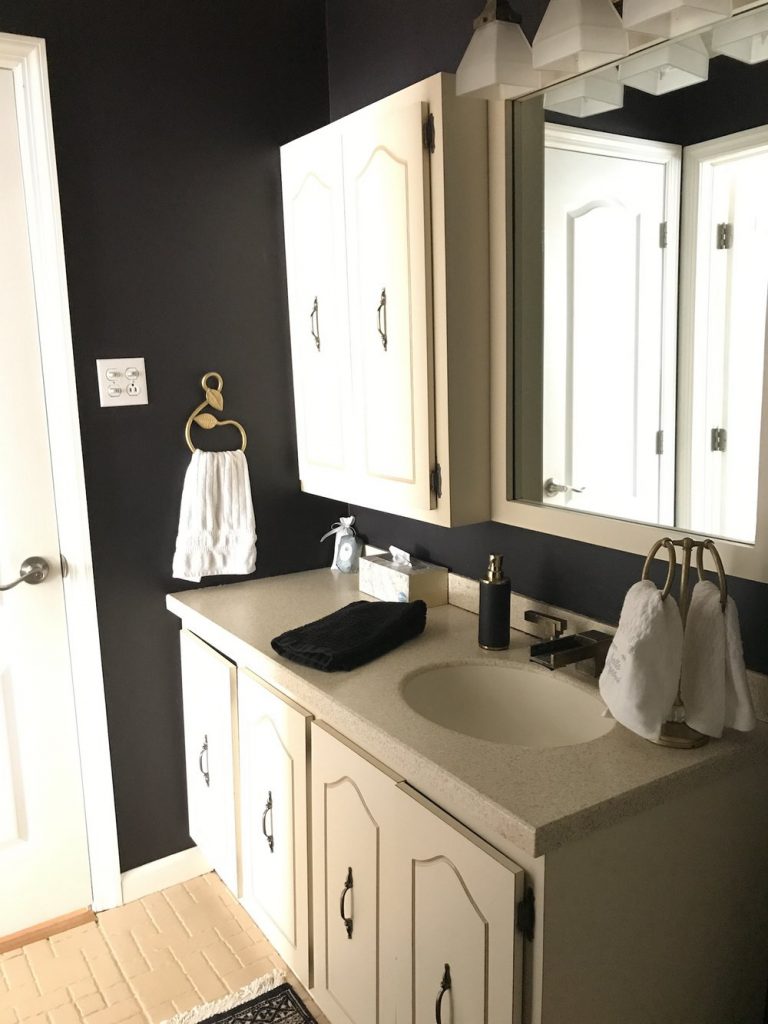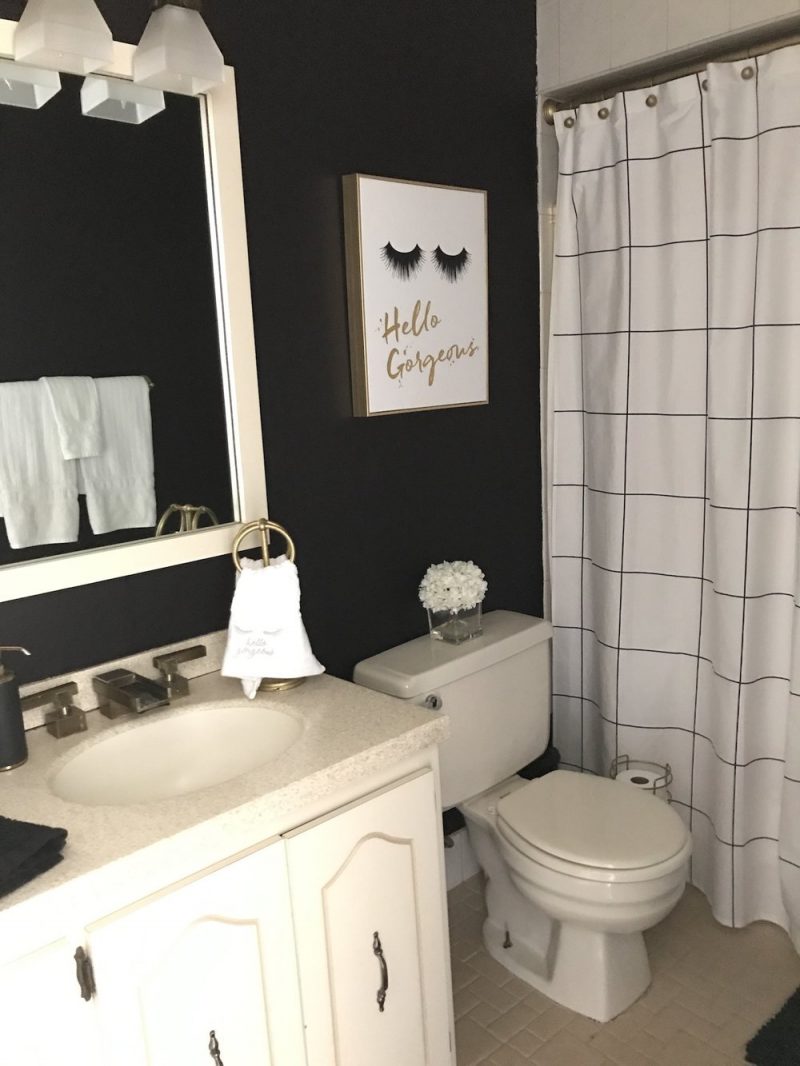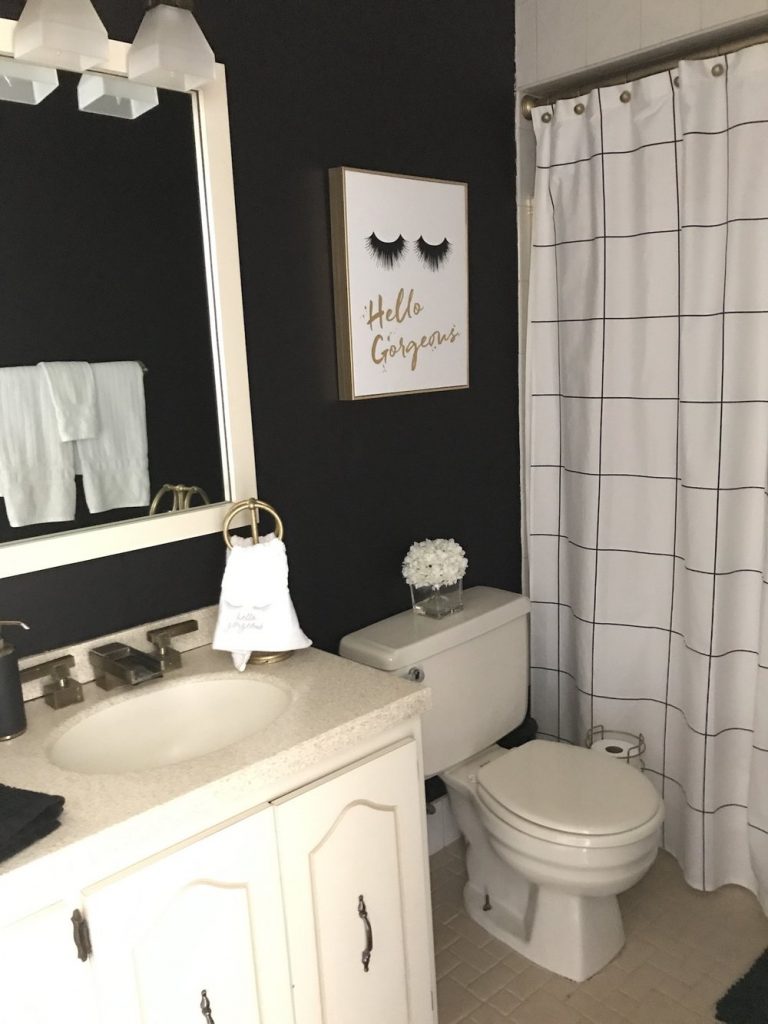 Lastly here is the private separate bathroom off the Airbnb. This bathroom is existing to the house which we purchased back in 1998. We do plan to make it over but for now, this is the current situation that was recently updated HERE.
---
That's it for our second experience participating in the One Room Challenge. It was truly an awesome experience. I hope the past six weeks have helped give others inspiration and ideas for their next project!
As mentioned previously don't forget to check out the other amazingly talented Featured Designers and guest participants here, as they reveal their spaces.
At Home With Ashley | Casey Keasler | Dorsey Designs | The Farmhouse Project | Home Made by Carmona
House of Funk | House of Jade Interiors | House Seven Design | House That Lars Built | Inspired by Charm
Jana Bek | Jessica Brigham | Kelly Golightly | Murphy Deesign | The Pink Pagoda | Sarah Gunn
Sherry Hart Designs | Sugar & Cloth | Veronica Solomon | Vintage Revivals | Media BH&G | TM by ORC
---
Always remember DON'T BE ORDINARY or afraid to step outside your comfort zone!
Please comment and share this blog post with anyone you think will enjoy it! #sharingiscaring
As always please continue to follow the journey through our Instagram Stories and Facebook updates where we will continue to share behind the scene videos and findings.
Have an Inspired weekend everyone!
xo Nicole
#beinspired