Please Note: This post may contain affiliate links, which means that if you make a purchase, I might make a small commission at no extra charge to you. I only recommend products or services I believe will add value to my readers. Please read my full disclosure for more details.
In my internet search to learn what I wasn't taught in school I stubbled upon several Interior Design Podcasts. I've never listened to any before but in the past few months, I found three that I'm obsessed with! Since I graduated college I believe there was a major shift in the Interior Design Industry. As a way of building business, many successful designers and industry partners started podcasts and coaching, as an extension of their business. Through these, they teach and inform others of their experiences and knowledge. Listening to the podcasts has been so informative for me. I have a pen and notebook out while listening and take detailed notes. Most have show notes written up that you can download and print, but I have always absorbed and retained information better when I write things down.
The podcast I discover was Million Dollar Decorating. The show's host James Swan, speaks to established successful Interior Designers. He asks them a series of questions. Some of these are when they discovered their love of decorating, their education and background, how they started out, and at what point they started their own business. His podcast is extremely inspirational especially since several of his guests have discovered their love of design and decorating later in life and after careers in other industries. Having spent the last twenty-three years in fashion I can relate and am inspired by their stories. James, an interior designer himself, has 578 podcasts episodes, and even with bing listening, I'm not even close to being up to date!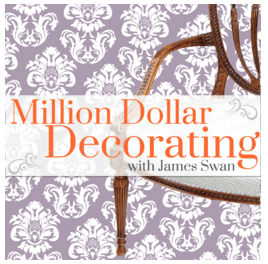 The next podcast I found was The Chaise Lounge: Interior Design with Nick May. He is not an Interior Designer but a painting contractor. He has a successful business and learned through the years of working with Interior designers that many do not know about building a business: building systems, marketing, managing employees, and sales. He interviews successful Interior Designers with the hope of helping to educate others to be successful as well. He has 158 podcast shows and again I am not even close to caught up!

The last podcast I'm listening to is A Well-Designed Business with LuAnn Nigara an award-winning window treatment authority. She owns and runs a successful window treatment company, Window Works, with her husband and cousin. The show airs three times a week on iTunes and features in-depth conversations with interior designers and industry professionals on just about every subject on the business of interior design, from "Branding for Designers," "How to Get PR," and "How to Structure Your Fees."
I have to admit I listen to her show regularly. For me, the person who really made me realize my love of Interior Design was Candice Olson and her HGTV show Divine Design. That is what sparked my interest and sent me back to college. LuAnn interviewed Candice on one of her shows where she spoke about the "luck" or hard work and sweat that it took to reach her level of success. I have to admit I LOVED her interview and she is still my favorite designer role model!! I truly want to be Candice Olson when I grow up!
LuAnn's interview with former Fashion Designer Robin Baron was especially inspirational for me. She spoke about getting clear on your goals and that you have to be ready for them. What I realized from listening to her show was that when I originally graduated with my Interior Design degree ten years ago my life wasn't aligned with my goal of having a new career. As Robin mentioned I too just wasn't ready at that time. My kids were younger, we had just remodeled our house, my son went to college and I wasn't ready to have the same level of commitment that I do now. That was quite an epiphany for me since over the past few years I felt as if becoming an Interior designer was the one thing I wanted to achieve in life that up till now I hadn't.
LuAnn has 238 podcast shows. I'm trying to go in order and listen from the beginning but I have to admit I jump around a bit when I see names like Candice Olson lol.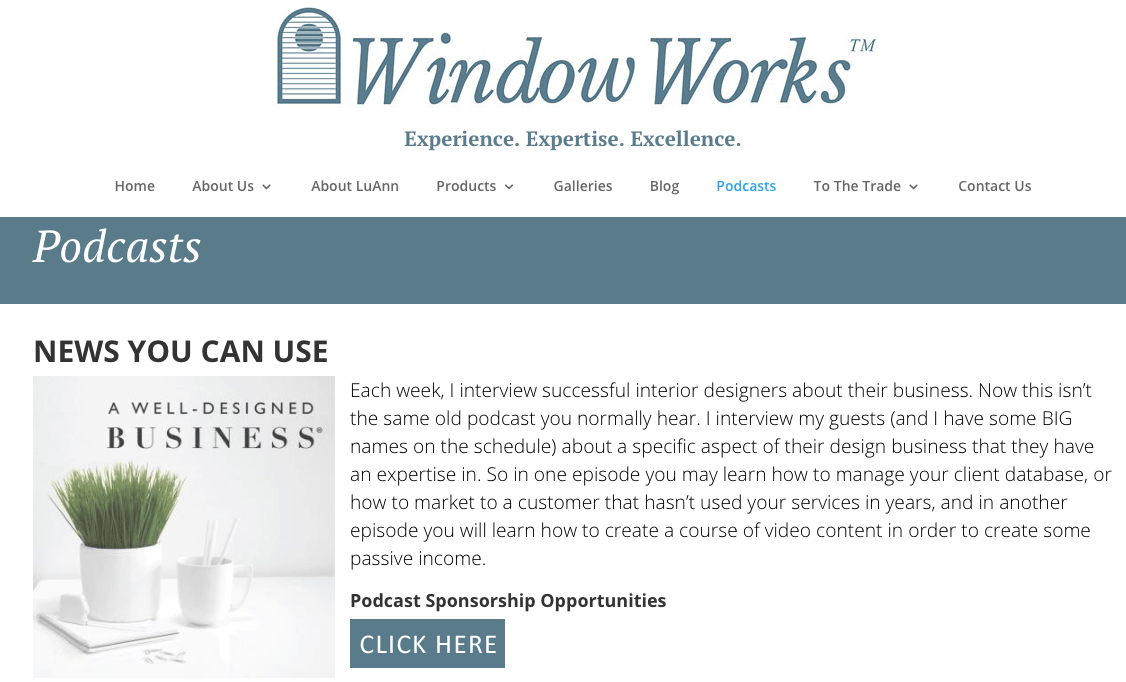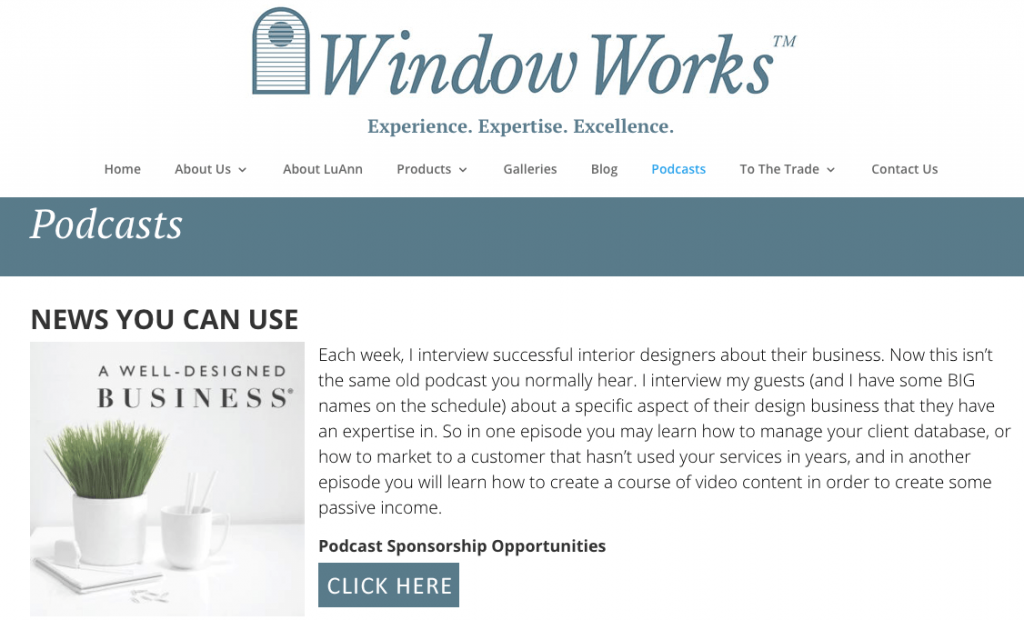 Listening to all these podcasts has been such an inspiration and is truly motivating me to step by step get closer to achieving my goals. For anyone reading this, that is also trying to have a career in Interior Design I encourage you to listen as well.
xo Nicole
---
For more shoppable designs check these out from my Like To Know It page.
Note: My blog periodically contains affiliate links meaning that if you make a purchase, I might make a small commission at no extra charge to you. Purchases made through them are greatly appreciated.