Please Note: This post may contain affiliate links, which means that if you make a purchase, I might make a small commission at no extra charge to you. I only recommend products or services I believe will add value to my readers. Please read my full disclosure for more details.
Wondering where to start when preparing for the college dorm?
How about that bed and all the essentials to help your college student get a good night's sleep?
Back when my son went to college at Marist the process was pretty simple when it came to the bedding essentials.
Marist had packages which you basically bought in the color of your choice and you were done.
As we all know boys are very different from girls and Bella cares a little more about her dorm room decor.
With my son, we dropped him off with all his stuff including the bed in a bag package and he was like ok see ya I have to go see the track coach now.
It was definitely a harder process with him and I experienced the whole cutting the cord situation.
It's a process because you are so used to being involved with your child and now they are off to college trying to find their way.
It's not always easy but you must remember as a parent it's not about you!
This is your child's experience and they will share the highlights with you but let go of the need to know every detail.
Trust me it will be a much better experience for both of you if you do.
At this point in the game either you did a good job or you didn't!
That said this time around Bella is fortunate I went through that situation 11 years ago (it was very painful for my poor son because oh boy did I try to hold on).
With her, I am all about helping her have the best experience possible as she moves forward in her college journey.
I will be there if she needs me but now it's time for her to figure life out on her own and learn how to follow what makes her happy.
That said let's get to those Dorm Room Bedding basics!
Since I am a complete hoarder (working in this) I still have that package list from Marist which I referred back to as well.
Also at the time of writing this, I reached out to another youtube Hawai'i Pacific student who said most of her room decor was bought off Amazon.
That said I'm going to focus there as well as the stores I know we can shop at once we arrive.
---
Dorm Room Bedding Essentials:
2 twin xl sheet sets
2 extra fluffy machine-washable pillows
1 full-size comforter (you may want twin xl)
1 full-size duvet cover (you may want twin xl)
1 fuzzy throw/blanket
1 twin xl quilted mattress pad
1 twin xl egg crate pad
1 twin xl bed bug mattress protector
pillow protectors

EXTRAS:

Bed Pillows (optional)
Backrest (optional)
Bed Skirt
Head Board
Bed Skirt
Clip Lamp & Light Bulbs
Fan
Bed Shelf
---
Based on all the research here is what we have narrowed the options down to:
1. (2) twin xl sheet sets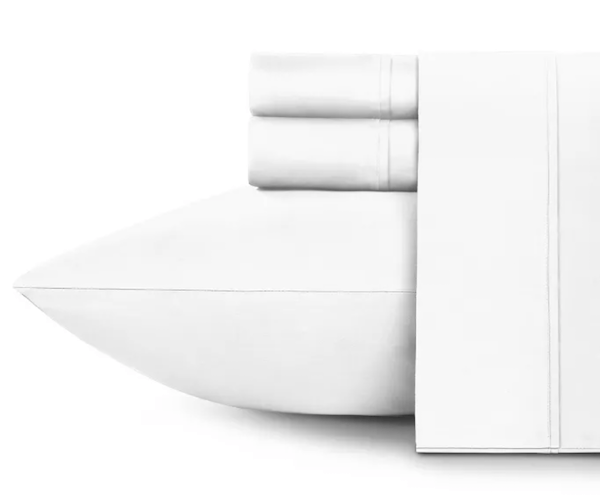 Both options here are 400 thread count and 100% cotton.
The sheets from Amazon have deep pockets so they stay on the bed and a cell phone pocket which is perfect for anyone with a loft bed.
The Target sheets are the exact ones we use in the Airbnb which have held up perfectly even after many washings.
2. (2) extra fluffy machine-washable pillows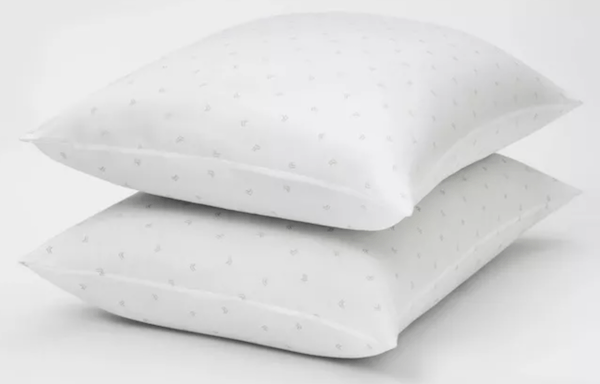 The pillows from amazon are super comfy and what we use in the Airbnb.
The pillows from Target have good reviews and are a great budget option.
3. (1) full-size comforter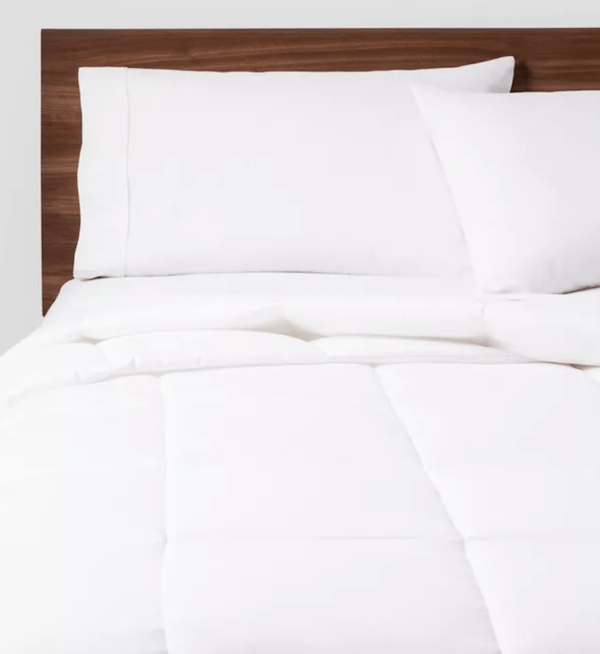 We are going with the full-size comforter instead of the twin xl because it will hang over the bed, cover what's underneath and last longer.
When students move off campus they typically upgrade their bed size to a full (in our experience).
Again the one from Amazon we have in the Airbnb and it's super comfortable.
The Target comforter is another great option.
4. (1) full-size duvet cover (you may want twin xl)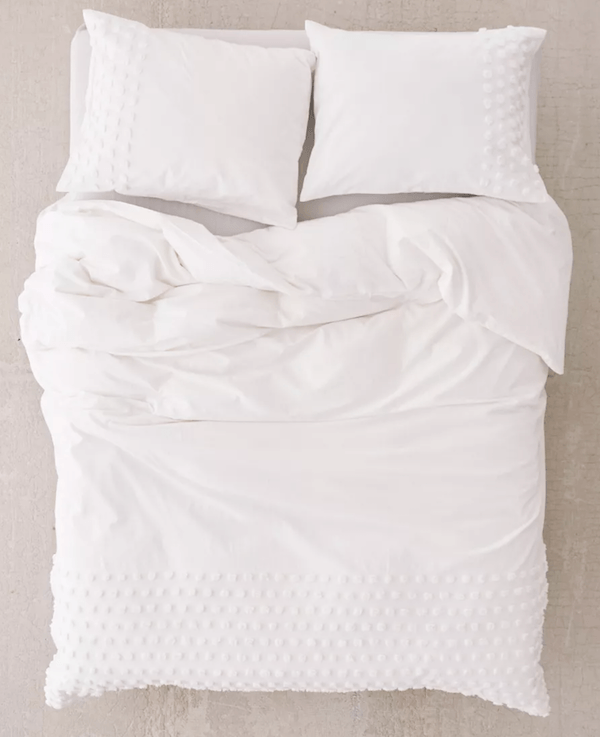 Love the Amazon Cotton Jacquard comforter which is a less expensive option than the one from Urban Outfitters.
There are a lot of great options for comforters and I would definitely think about the Full-size over the Twin XL so you get more use out of it.
There are also many colors to choose from but we definitely like the white and the beauty of a duvet over a traditional comforter which is so much easier to wash.
For our Airbnb we use this plain White Duvet Cover which has also been awesome!
5. (1) fuzzy throw/blanket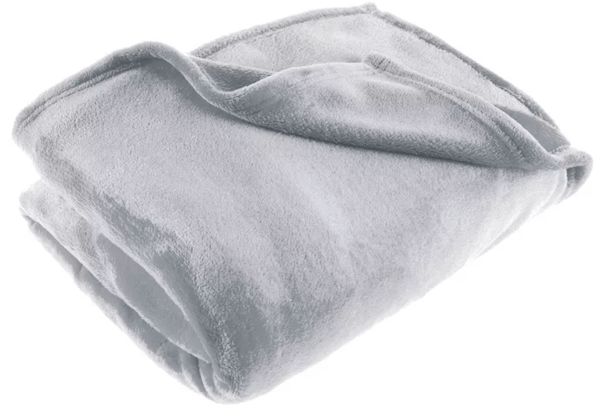 My daughter is probably bringing her fuzzy blanket from home but it is pretty much a version of these.
6. (1) twin xl quilted mattress pad
This is a great option because it is an all in one thick pad.
You never know who has been in the dorm beds before your child.
This is a great form of protection and added comfort.
Make sure to select the Twin XL size when ordering.
7. (1) twin xl egg crate pad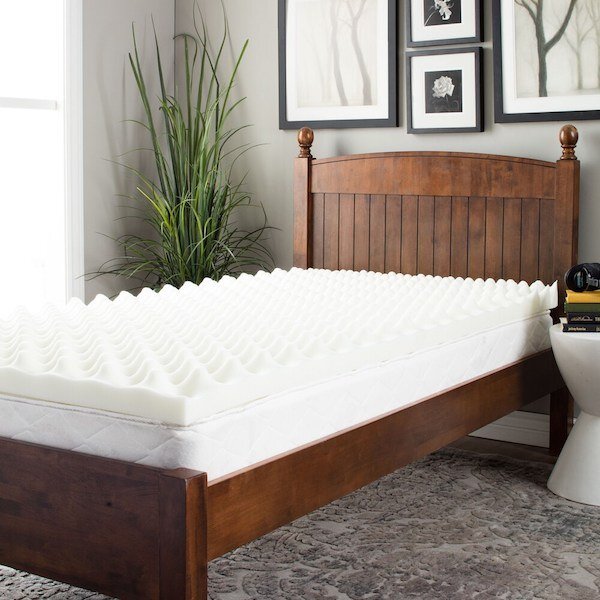 My son had the egg crate pad version of the foam topper but the Amazon one has great reviews so we may go that route for Bella.
You can never have too much comfort.
8. 1 twin xl bed bug mattress protector
This would be the first layer closest to the mattress to keep away any unwanted guests.
You can never be too safe!

9. pillow protectors
We have these in the Airbnb and they are great for protecting your pillows from getting nasty and they can be washed too!
---
A Few Extra Goodies:

Fan

Depending on the temperature level of the room this may be a great idea to have.

This is great to act as a side table to hold small items.
---
Link to the brain dump Dorm Room Shop
This list should get you started on the bedroom essentials.
Let me know if you have a favorite and come back tomorrow to see where we are in the process.
Have a great night full of Unicorns and Rainbows!
Stay healthy and well.
xo Nicole
Related Dorm Room Blog Posts:
19 Dorm Decor Ideas That We Are Obsessing Over For 2020
Where To Shop For Your College Dorm Room At Hawai'i Pacific
Must Have College Dorm Checklist For The Class Of 2020!
15 Gift Ideas The Graduating The Class Of 2020 Will Love!
---
Product Links:
---
Note: My blog periodically contains affiliate links meaning that if you make a purchase, I might make a small commission at no extra charge to you. Purchases made through them are greatly appreciated.
For more shoppable designs check these out from my Like To Know It page.