Please Note: This post may contain affiliate links, which means that if you make a purchase, I might make a small commission at no extra charge to you. I only recommend products or services I believe will add value to my readers. Please read my full disclosure for more details.
This past week I spent time sourcing a new Foyer fixture for one of my clients. The style of the home is Contemporary Glam and much to my excitement my client is a LOVER of GOLD like me!
Since the foyer is your guest's first impression of your home it's important to choose a fixture that will make a statement.
As they say, the lighting of a home is like the jewelry or the finishing touch that creates that WOW factor.
The current light fixture in the foyer has a more transitional vibe in silver with white shades. Naturally, the fixtures I sourced had gold instead.
Before I share the fixtures lets discuss How to size your foyer fixture if you are starting from scratch.
When I took a lighting class in college my professor explained the size of the fixture should be 1/3 of the floor space.
Since the height also plays a role as well here is a better way to determine the size you will need.
Braise yourself because here comes the math equation!
Height: The rule of thumb is to accommodate between 2.5 and 3 inches of chandelier height for every foot of ceiling height. So for instance, a 10-foot ceiling would require a chandelier in the 25 – 30 height range. Note: For visually-light chandeliers use the 3:1 ratio.
Width: Once you have estimated the height range, add your room's height and width together. If the room is 20 x 16, your room's sum would be 36 ft total. Then the correct diameter of the room's chandelier would be approximately 36 inches. So your chandelier could range between 25 – 30 H and 36 W and you'd be in a safe zone, size-wise. If you need help reach out HERE.
Now for those Foyer Lighting options!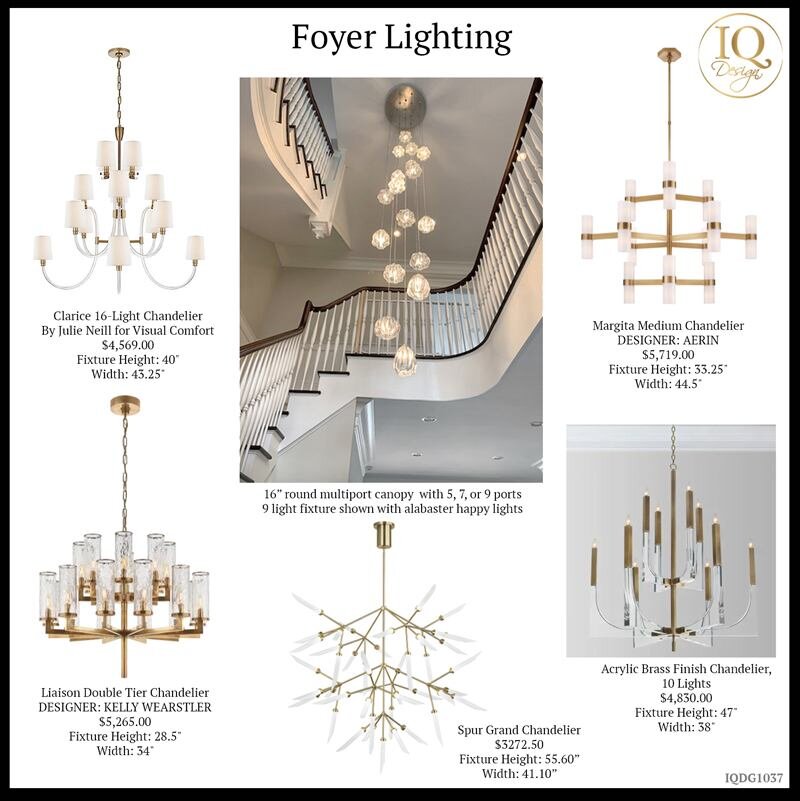 There are definitely so many options to choose from and they are not cheap but oh how they will make a statement once installed! The space I am sourcing for is a two-story grand foyer so we can really go dramatic with the lighting selection as you can see above.
The choices were narrowed down to these six. My favorite is the 16" round multi-port canopy custom option (in gold, not silver) but we will see which my client prefers. I saw that one on Instagram while researching the options and fell in LOVE!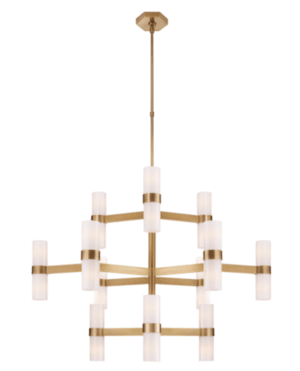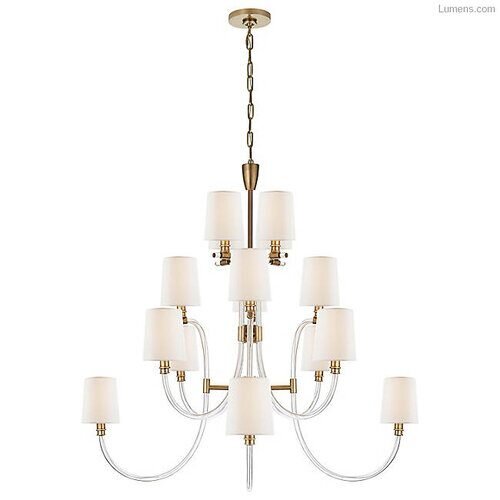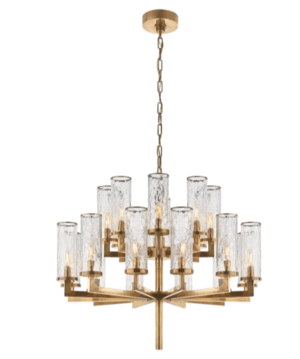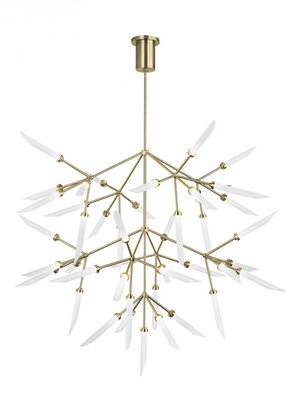 For anyone interested in my brain dump on Pinterest where there are other options click the button below. Click follow once there if you are looking for a daily dose of inspiration because I have been a pinner since the platform was developed!
Let me know if there is something you are struggling with or content you'd like to read about. I'll continue to share along the journey any helpful tips and information others may find useful.
Have a healthy and inspired day all!!
xo Nicole
---
---
For more design inspiration like this and get to notifications of future blog posts please sign up for our newsletter.
Note: My blog periodically contains affiliate links meaning that if you make a purchase, I might make a small commission at no extra charge to you. Purchases made through them are greatly appreciated.