Please Note: This post may contain affiliate links, which means that if you make a purchase, I might make a small commission at no extra charge to you. I only recommend products or services I believe will add value to my readers. Please read my full disclosure for more details.
Do you know how to figure out how much it will cost to redesign your Living Room?
Don't worry you are not alone!
What I have found is that most people focus on one piece at a time.
If they are doing a Living Room makeover the first this they will think is….OK I need to paint my room and then pick a sofa.
What they don't realize is that you should first plan out your room especially the main pieces like your sofa, chairs, rug, tables, artwork, color scheme, overall look and feel first.
Artwork or a rug is a great jumping-off point to design a room around.
This should all be planned before you pick the paint color.
The reason for this is that there are hundreds of paint colors but fewer choices for your fabrics.
A paint color with a yellow or blue undertone might be best with your overall design but you won't have as many possibilities if you lock yourself into a paint color first.
As mentioned a few days ago in the Target post I have put together a handy Price Guideline and Budget Worksheet for your Living Room makeover project.
Included are the many items you may choose to have in your room design at three price points.
In future posts, I'll do favorite vendors for Budget, Mid Range and High-End price points so be on the lookout for that.
Obviously, not every item is needed but I wanted to list the possibilities so you could decide whether or not you'd like a bar cabinet for example.
Here is the Living Room Price Guideline Sheet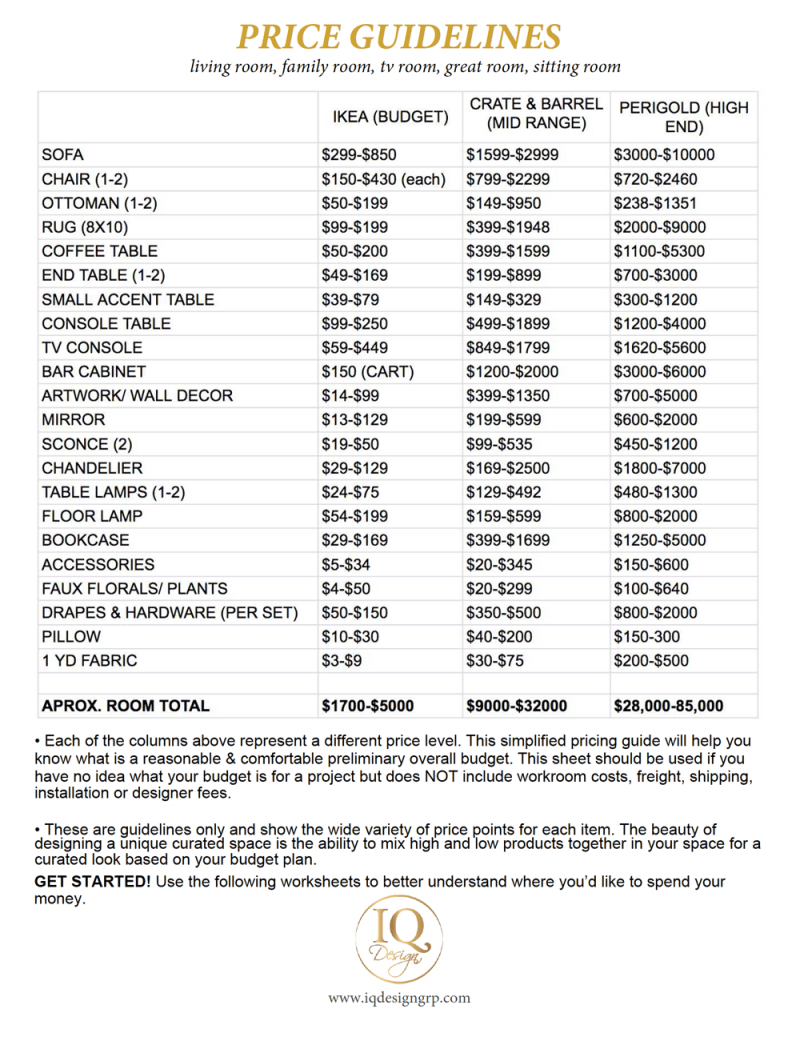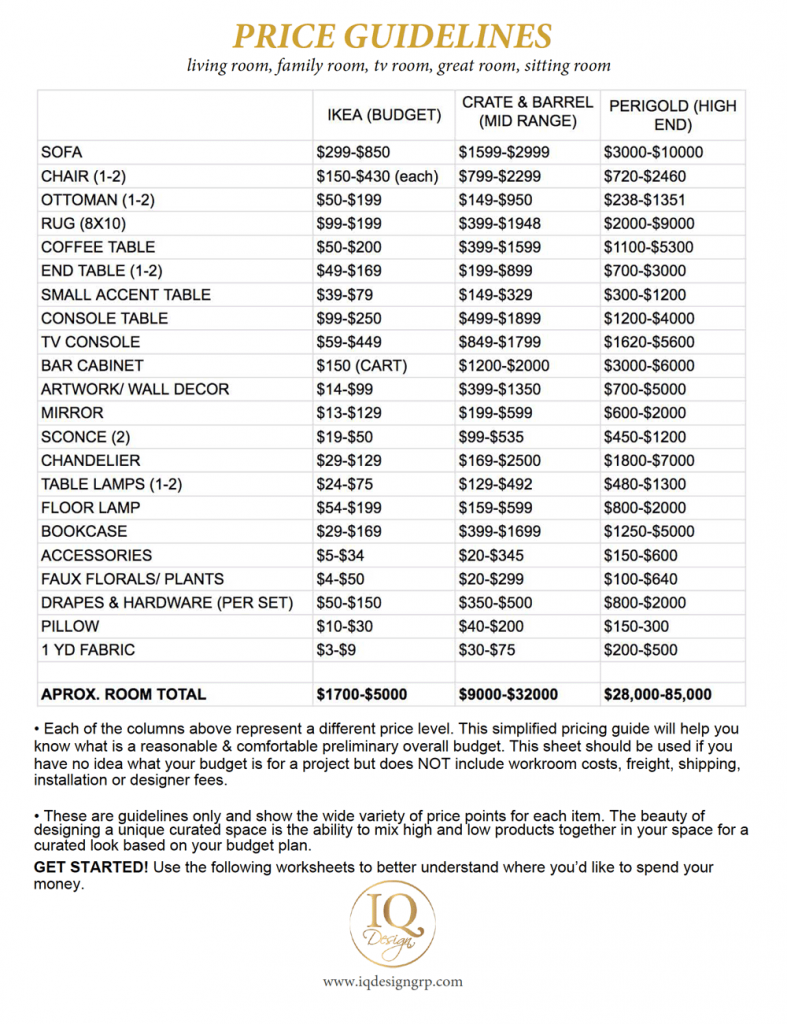 I added a pdf download to the freebies section for anyone interested in the three pages.
There is a worksheet for the Living Room items as well as a blank worksheet if you are working on a different room right now.
Remember it is always best to plan out as many of the larger pieces as possible to create the Look and Feel of your space.
Let me know in the comments if you find this worksheet helpful.
My goal is to help you get started designing a space that inspires and feels at home.
Please also share this post with friends and family who would love it too.
Have a happy night full of Unicorns and Rainbows my friends!!
xo Nicole
Be sure to follow me on the Like To Know It app for inspiring designs like these!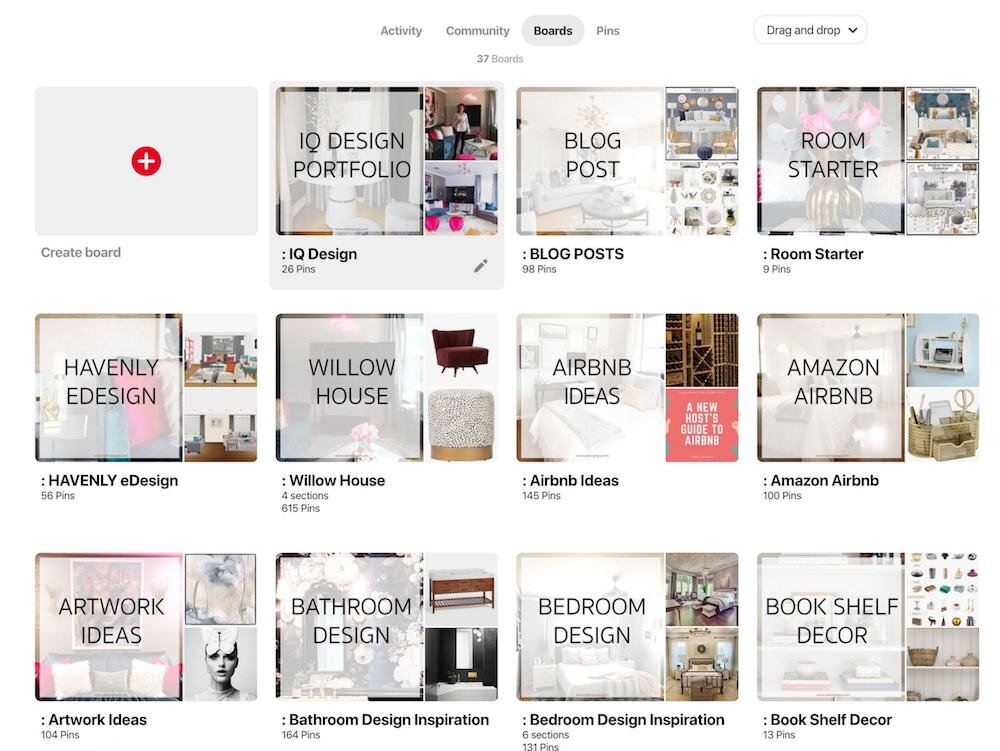 ---
Related Blog Posts:
Note: My blog periodically contains affiliate links meaning that if you make a purchase, I might make a small commission at no extra charge to you. Purchases made through them are greatly appreciated.