Please Note: This post may contain affiliate links, which means that if you make a purchase, I might make a small commission at no extra charge to you. I only recommend products or services I believe will add value to my readers. Please read my full disclosure for more details.
Do you have any idea how much yesterday's Budget Room Starter concept board added up to?
I didn't either but after I put the room together the grand total was $4599.
While that investment range may seem like a lot in the World of Interior Design this would be considered a Budget Design Plan.
I did add the wallpaper which I LOVE because I'm just a little obsessed with the return of wallpaper.
You will definitely want to consult with your installer OR if you are planning to DIY the peel and stick wallpaper you can use a calculator to help figure out how many rolls you need.
I think just even on one wall it makes such a statement.
It's not for everyone but I love to give the option.
You could also paint the room and add artwork or a mirror over the sofa instead.
Everything shown here is ALL available from Target.
This Room Starter will give you a visual of how you can put your Living Room together.
Naturally, you will need to measure and do a floor plan to make sure all the pieces fit and function in your space.
If you need help with that let me know!
ROOM STARTER BOARD WITH INVESTMENT RANGE & PRICING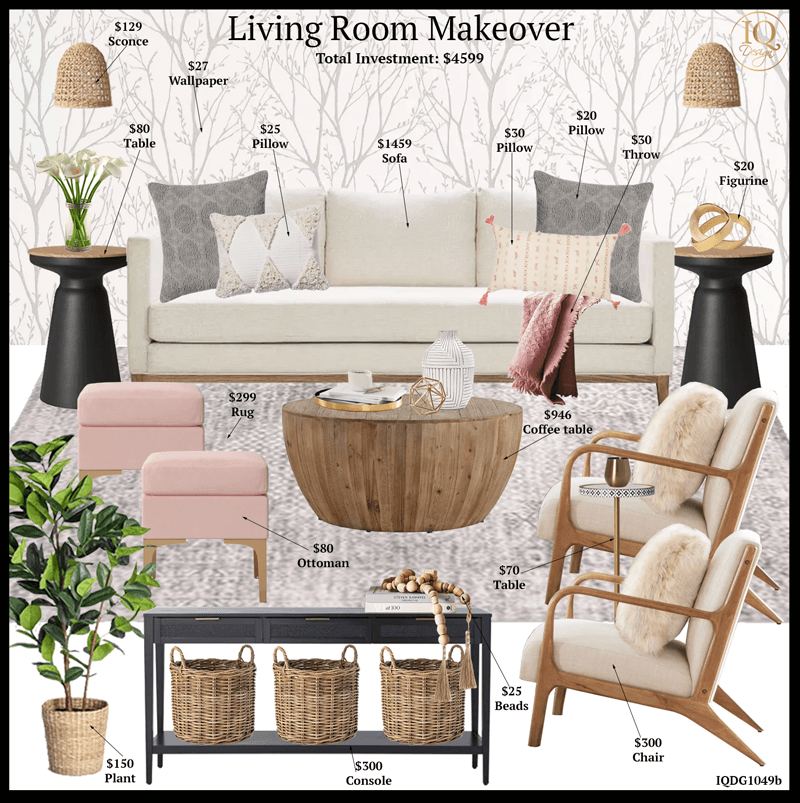 Like To Know It Design Board: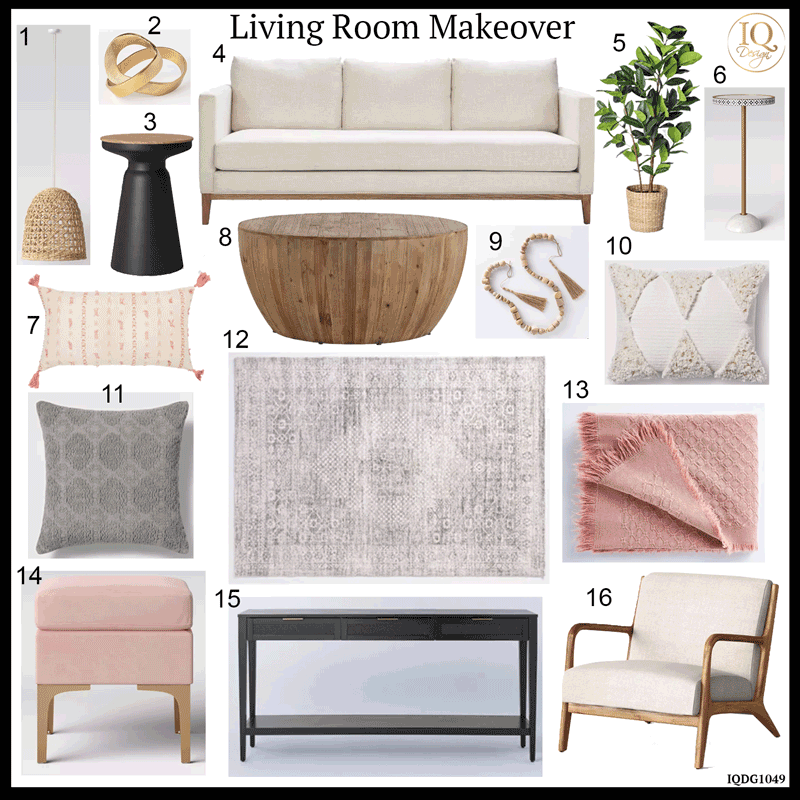 Click the Links below for product details:
Be sure to come back to get a handy guide for your next Living Room makeover.
It will be super handy for your next design project!
Let me know which are your favorites in the comments below!
Please share this post with friends and family who would love it too.
Have a happy night full of Unicorns and Rainbows my friends!!
xo Nicole
---
For more Room Makeovers check out these designs as well!
Related Blog Posts:
Note: My blog periodically contains affiliate links meaning that if you make a purchase, I might make a small commission at no extra charge to you. Purchases made through them are greatly appreciated.