Please Note: This post may contain affiliate links, which means that if you make a purchase, I might make a small commission at no extra charge to you. I only recommend products or services I believe will add value to my readers. Please read my full disclosure for more details.
So this is 45!!
On December 15th, 2019, I celebrated my birthday which was simple but fantastic!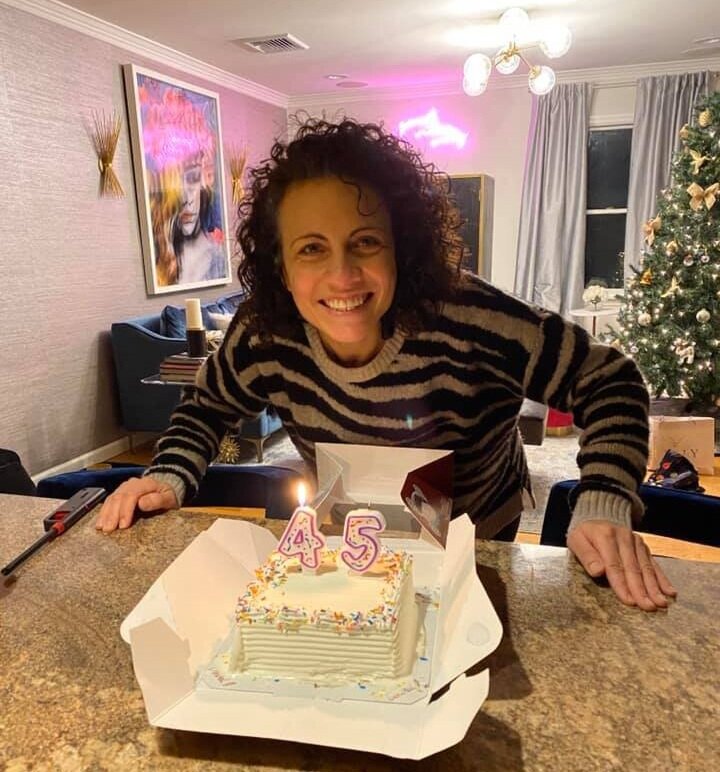 I'm all about that saying "keep it simple stupid" these days so I let my family know I just wanted everyone home and I wanted to play a game. I didn't care what game I just wanted to play one and enjoy each other's company. My son is 28 and lives in the city so we are not together as much as we used to be. With my daughter going off to college next year in Hawaii, YES! HAWAII (more on that in future posts), I knew this would be the last birthday for a while that everyone would be together for my special day.
Let me first tell you about my "Birthday Party" and then I'll let you know the point to this Unicorns & Rainbows post/ section of the blog.
The usual family tradition we follow is the "Birthday Girl/Boy" picks their favorite restaurant and we go out to eat. This year for my birthday I decided to cook Ropa Vieja which I had recently made and to my surprise was a hit. Cooking is NOT one of my superpowers, not because I can't cook but, because I have never put the effort into enjoying it. I have a few staples of really good recipes that I make really well (usually during the holiday time) and those are the ones my family has determined is "all I can make". I just let them think that because it just keeps the expectations low lol.
So the Ropa Vieja recipe came from this Goya pamphlet cookbook I've had for probably 28 years now and THIS recipe I googled. I did tweak it a little by removing most of the onions, peppers, and olives towards the end of the cooking process since my children don't like "stuff" in their food. I also added a little cheap red wine for added flavor.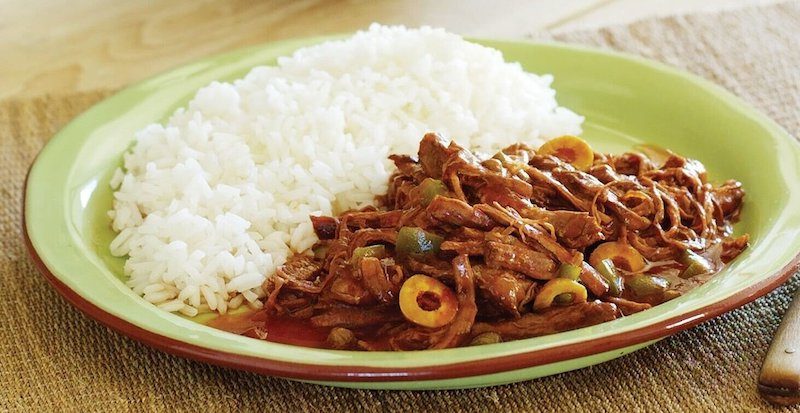 After dinner, we played spades (my son and his girlfriend Lindsey's suggestion) which was quite enjoyable. It took a minute for everyone to get into it because this is not the "norm" for us as a family. What I have learned the hard way is that if you are not going to make the time you spend together with your family "special" your adult children are just NOT going to come home much which for me would be sad. I mean think about it if you are just going to go about your usual routine and not pay attention to them why would they want to spend time with you? Just saying!
After cards, my husband ran to the corner Carvel and picked up my birthday cake and candles.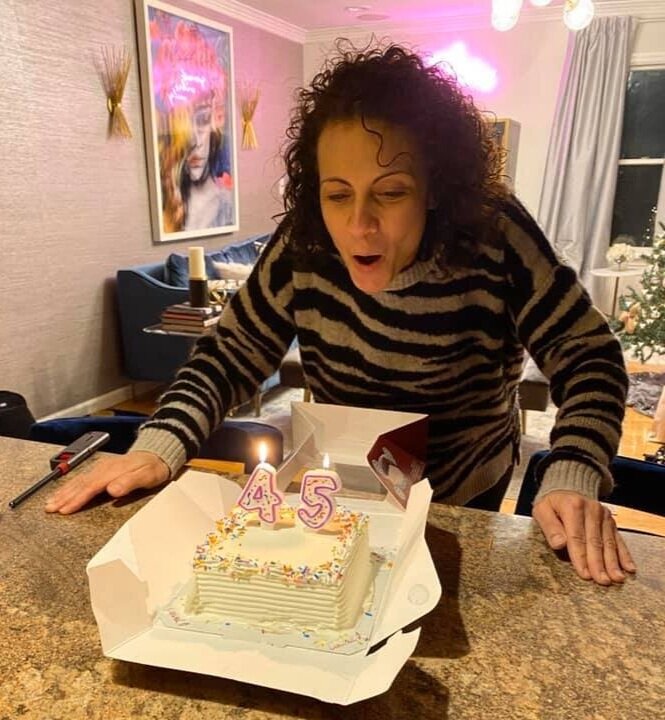 This was all very special for me because the first 15 years of my life while living with my religious parents I did not celebrate birthdays.
This past Saturday I was at my Aunt Josephine's 79th and my cousin Eddie's 40th birthday party.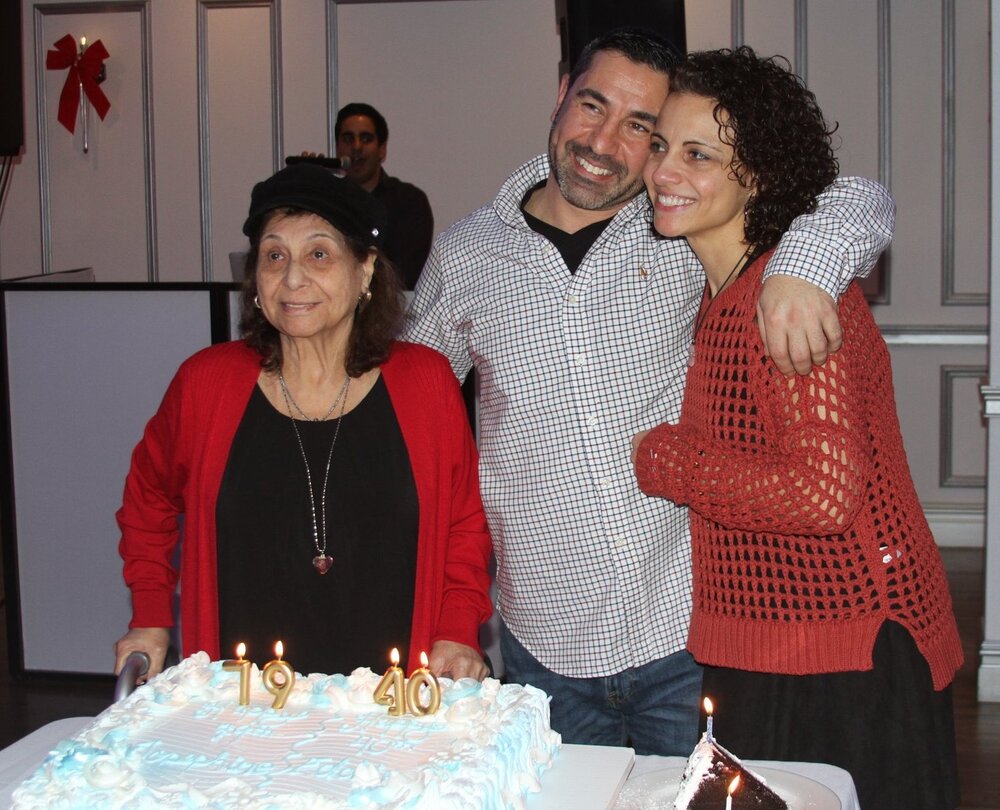 Right before I was leaving I saw the picture below of me celebrating my first birthday at 16 which was the year my Aunt Josephine took me in. I realized at that moment that was actually when I began celebrating my birthday. We all celebrated and had a cake together since my cousin Eddie's birthday is the 13th, my aunt the 14th, mine the 15th, and my aunt's boyfriend Sal (who since passed) was the 16th.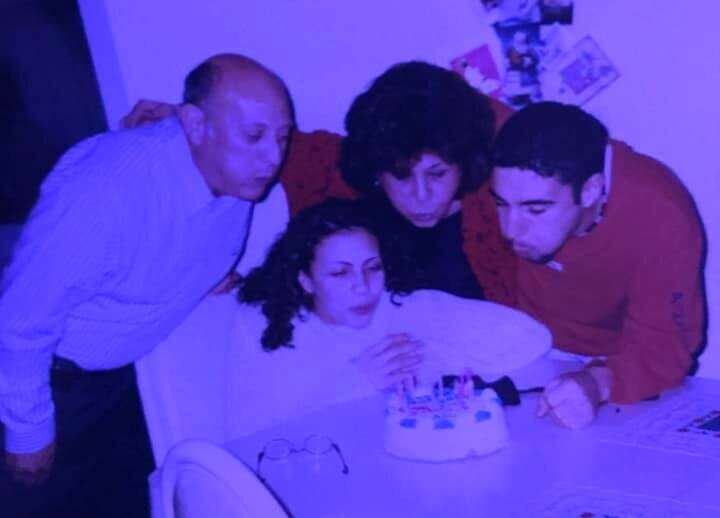 For the record, my first actual "birthday party" was at 40 when my husband threw me a surprise party at our house. The funny thing is I had no idea what to do or how to act because I didn't grow up having parties and wasn't used to the attention. I also wasn't on my current "self-help" journey yet. Now five years later at 45, I was like a child and just kept telling my family "it's my birthday" for everything I wanted them to do. I mean it took all this time but I now get that despite what I was taught as a child "that every day should be special" that simply is just not reality. People will let you get away with "a day", like your birthday being your "special day" and acting like a brat, but the rest of the year not so much. That said I fully took advantage of my birthday and got exactly what I asked for! Quality time with my family.
The actual gifts I got were from my son and Lindsey. Two books off my Amazon wish list Super Attractor and The Universe Has Your Back by Gabrielle Bernstein. The other book was one Lindsey read and I'm looking forward to reading Tiny Beautiful Things by Cheryl Strayed.
They also got me this pretty orchid flower which is super cute!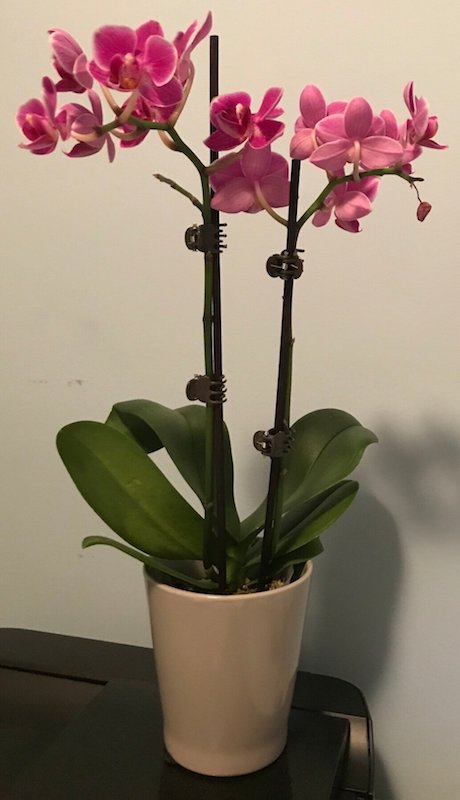 Now for the part, you have been waiting for… the answer to why I'm telling you all this! I have decided that a lot of people, myself included, have no idea what they are doing in life.
I literally choose to live in a bubble of "Unicorns & Rainbows".
Hence the title of this post. I have not watched TV for the past year now, especially not the news, and have decided I'm just going to be happy! Happiness looks different for everyone depending on what stage of life you are in. For me, at this time it is all about simplifying and getting back to the basics. I've been listening to this book by Marie Kondo The Life-Changing Magic of Tidying Up: The Japanese Art of Decluttering and Organizing. The plan is to purge and organize over the next six months which is how long she says it will take. I'm also trying to cook at home more since the majority of our credit card bill goes toward eating out. In the next few years, we plan to downsize as well since Willow House, which we remodeled back in 2005, is just too big at this point. My son moved out pretty much after college and my daughter is off to college next year so we really are wanting to go back to the beginning when we had our simple three-bedroom, 1000 square foot house with a finished basement.
That said here is what the Unicorns & Rainbows section of the blog is about:
My Life! Where I'm at, what I'm going through and what I'm learning along the way.
I don't expect this to be read by a ton of people but my thought is if I can help just one person learn something by posting my experiences it will be a success. My sister recently said when explaining my way of dealing with life as "you know what they say ignorance is bliss" and I completely agree! I will not go through life in fear of the what if's. It's not always easy but I'd rather know I went through life trying to be the best version of myself and believing the glass is half full. If every day I can learn something new, have a new experience, and know I took a step in the direction of following my dreams I'll be happy!
Follow along in the journey and I promise not to disappoint.
Let's get through this thing called life together!!
xo Nicole
---
PS Don't forget to sign up for the newsletter for design inspiration and notifications of future blog posts.