Please Note: This post may contain affiliate links, which means that if you make a purchase, I might make a small commission at no extra charge to you. I only recommend products or services I believe will add value to my readers. Please read my full disclosure for more details.
Anyone who truly knows me knows I am obsessed with all things Unicorns and Rainbows.
This post is actually All Things Rainbows since it is for adults but what better way than a little Rainbow Home Decor to brighten up your day and space!
For me, the term Unicorns and Rainbows is more a state of mind more than anything else.
I like to see the good in people and believe the glass is always refillable.
That said despite what many people may be feeling right now I am looking to find the positive in all this Covid-19 stuff.
You may be wondering what is that?
So for me, I have taken this time to get clarity as to the direction I want my business to go.
For a while, I was a little all over the place doing a lot of stuff but not focused on that one thing that is going to move the needle forward.
I have really focused on establishing what my Super Powers are and plan to focus on my zone of genius as opposed to my weaknesses.
I have also realized that I do not need to let go of my other design talents and should embrace them as I move forward on the journey.
At the end of the day, I am a Designer of All Things Pretty!
Not just interiors but also other areas too. I need to own that and say it proud!
I spent the early part of last week uploading graphic design files to my Etsy Shop from my previous passions.
If someone else can use those files and I can make a little passive income especially right now why not, right?
To read more about my past design life click HERE.
Back to the Blog post which is all things Rainbows to brighten your Happy Place today!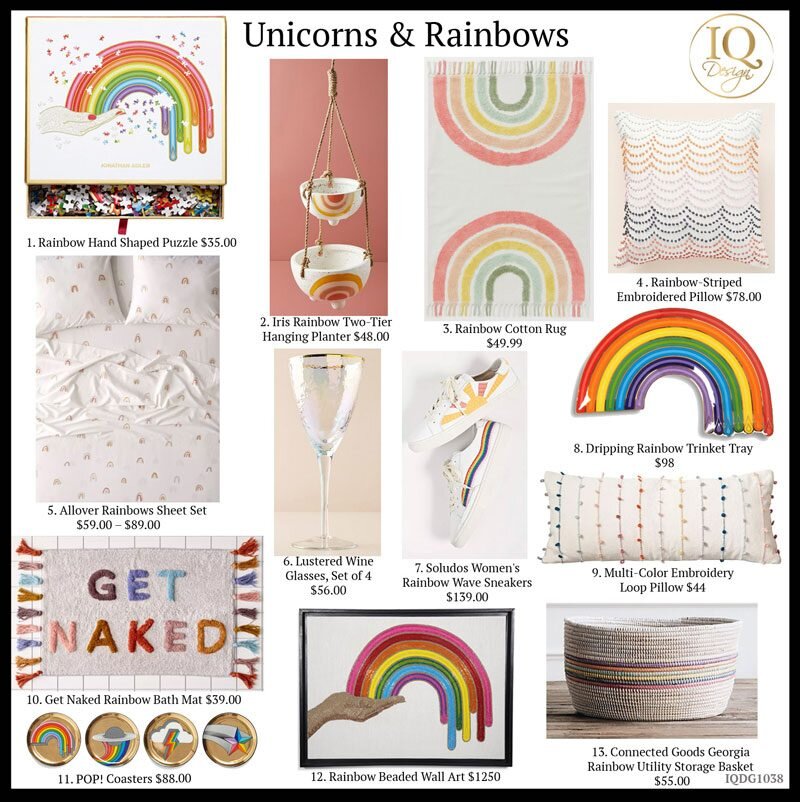 Click the Links below for product details: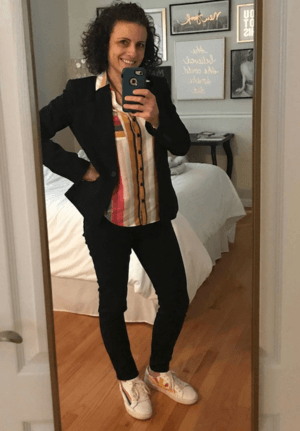 You may have noticed Number 7 those super cute Soludos Women's Rainbow Wave Sneakers and thought wait those are not home decor!
You are correct!
They are not but I own them and absolutely LOVE them more than any other piece in my closet at the moment. I was obsessed with them for a while and then finally got a pair and I have to say they literally make me so HAPPY anytime I'm wearing them. That's why I just had to share them too for anyone interested.
That's me wearing them along with my rainbow top from Express which is one of my favorite places to shop!
Here are some more super cute Rainbow inspired items trending right now in fashion!
Till next time….
Have a happy week full of Unicorns and Rainbows my friends!!
xo Nicole
---
For more design inspiration like this and get to notifications of future blog posts please sign up for our newsletter.
Related Blog Posts:
---
Note: My blog periodically contains affiliate links meaning that if you make a purchase, I might make a small commission at no extra charge to you. Purchases made through them are greatly appreciated.