Please Note: This post may contain affiliate links, which means that if you make a purchase, I might make a small commission at no extra charge to you. I only recommend products or services I believe will add value to my readers. Please read my full disclosure for more details.
As we head into week 3 of the One Room Challenge the plan is still to reuse and keep the budget as low as possible while still creating an elevated Airbnb experience. Last week I shared with you the overall concept and design plan. Also a source list of all the things needed to create this makeover with links to purchase if you are going through a similar process. If you are behind on the previous weeks get caught up here:
This week I will share what the floor plan is currently looking like but it may be tweaked as we move along. Also the progress we have made with the painting of the room up to now.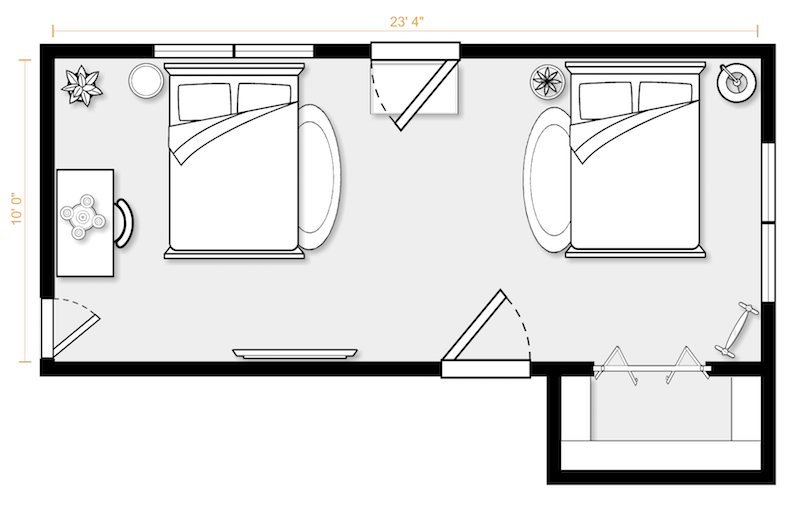 I'm thinking some kind of throw rugs next to the bed but depending on what's available that may change. We live a five-minute drive to the beach so sand is a factor which is why I'm not sure I want to deal with the rug situation. Also, I definitely want to get greenery into the space because I recently read this post from homedit and was inspired!
"Because they release oxygen and absorb carbon dioxide, plants can help to purify the air in your home. Houseplants can remove volatile organic compounds like those that come from cigarette smoke, vinyl, grocery bags, and other common household items. Studies have also shown that plants can speed recovery time for certain conditions, sharpen focus, reduce stress, and contribute to a variety of other health benefits."

— homedit
It's something I'm looking to add in my design and decorating moving forward!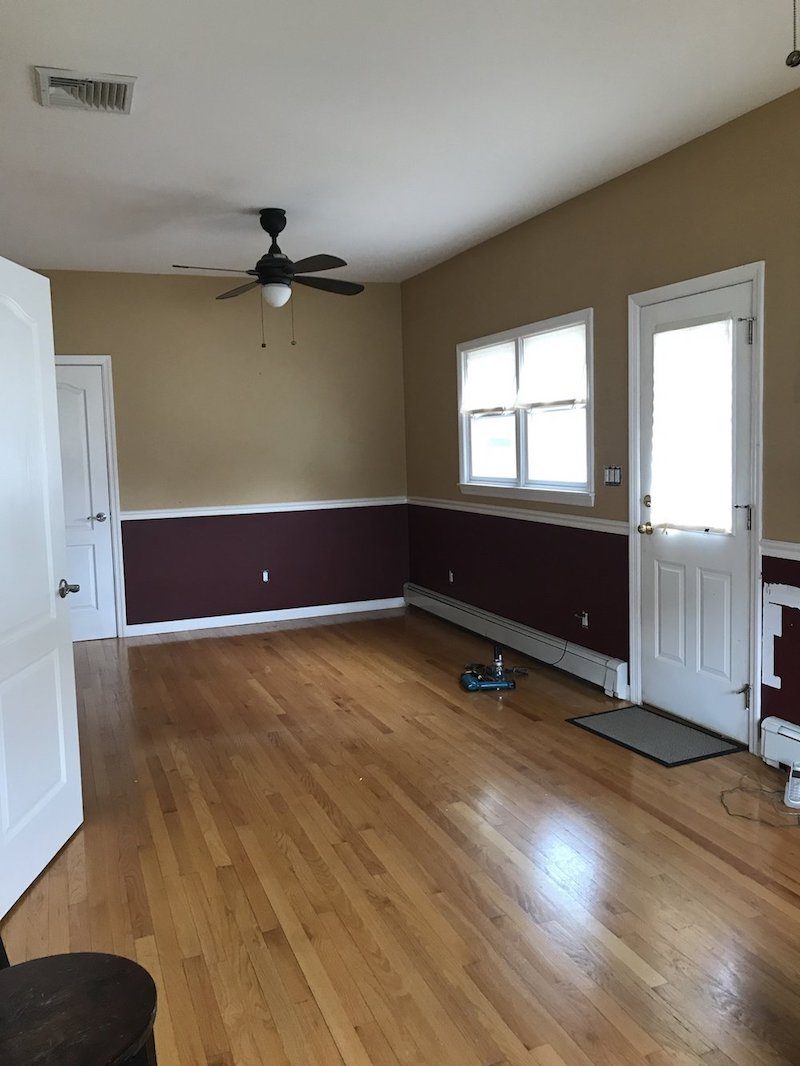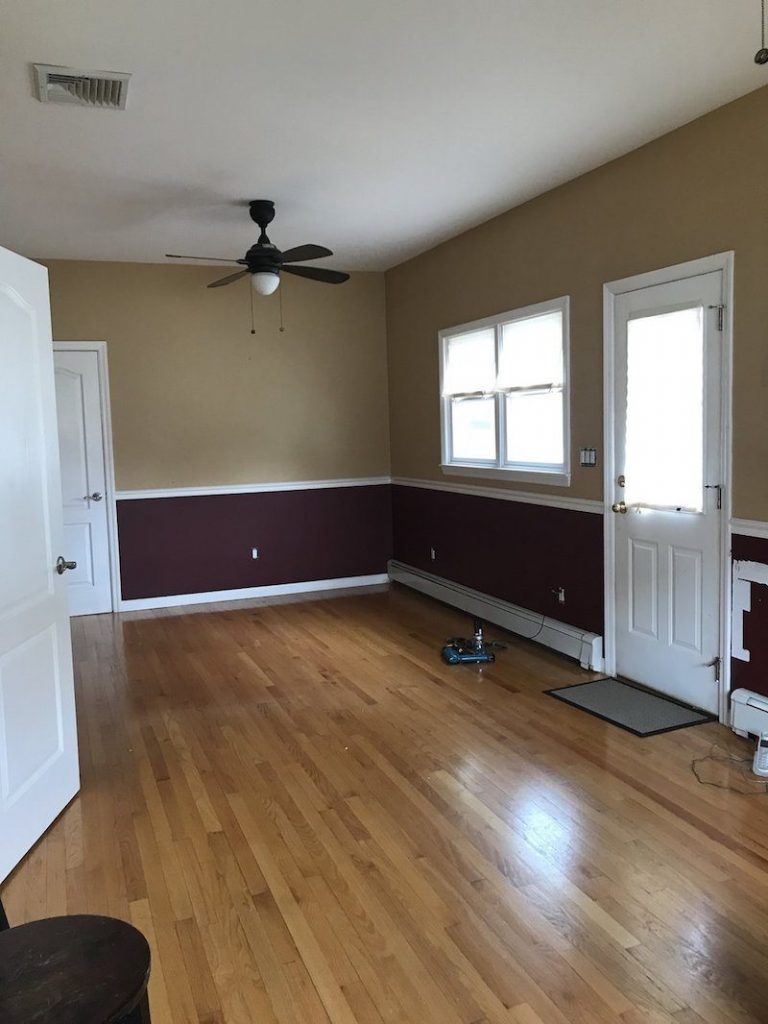 To create more privacy and safety my husband decided we should change out the old side door to one with a smaller glass window section. I have to say since I never got window treatments for that door in the twenty years we have lived here so that was a good idea on his part lol. On the right side is the new door after I painted it using the Stix Acrylic Waterborne Bonding. This paint is great for sealing surfaces before you paint. It can even be used to paint tile which I did in the bathroom makeover shown HERE. Then I used the trim paint BM Semi-Gloss in Simply White OC-117 over it.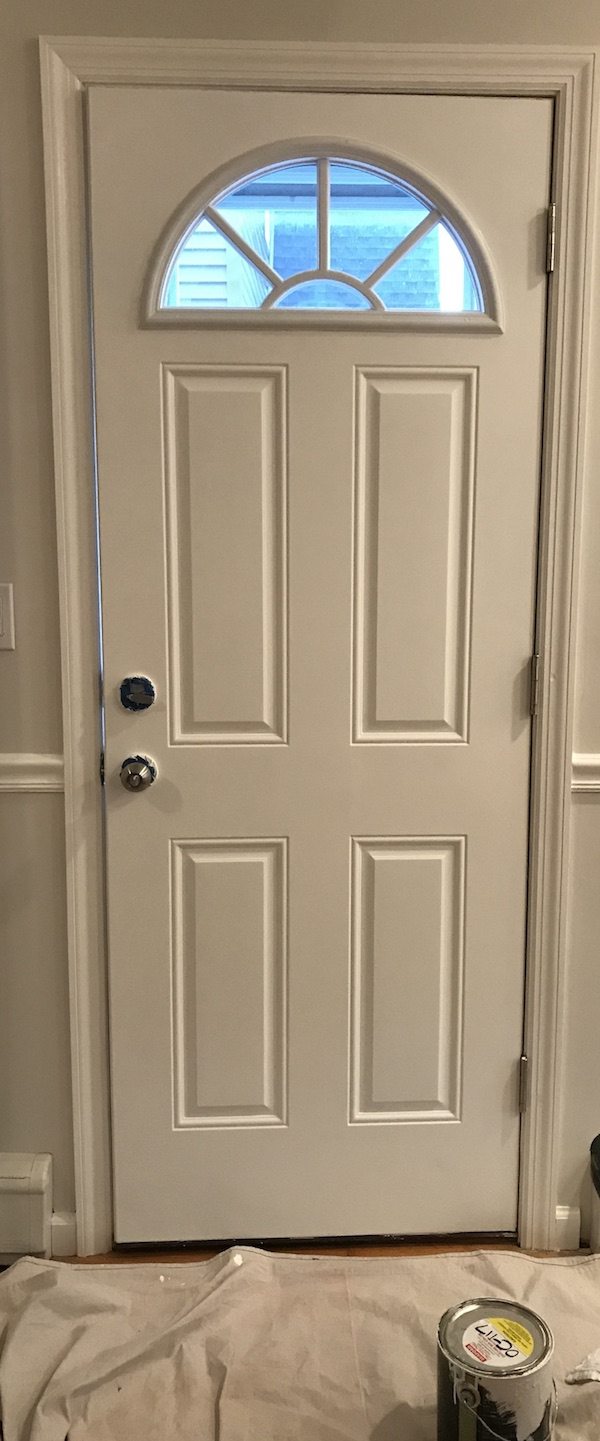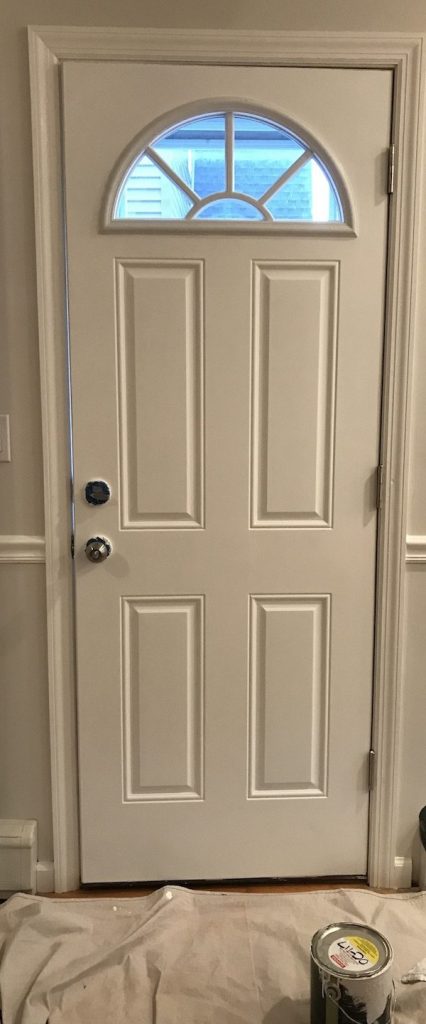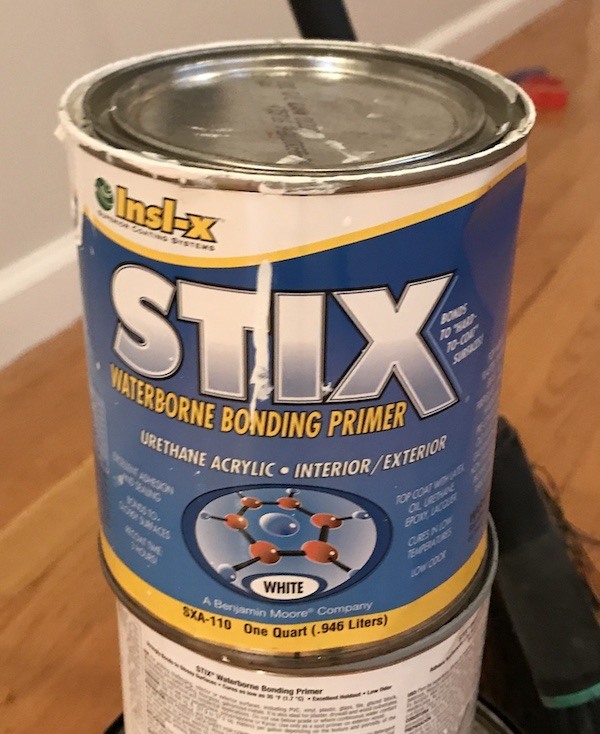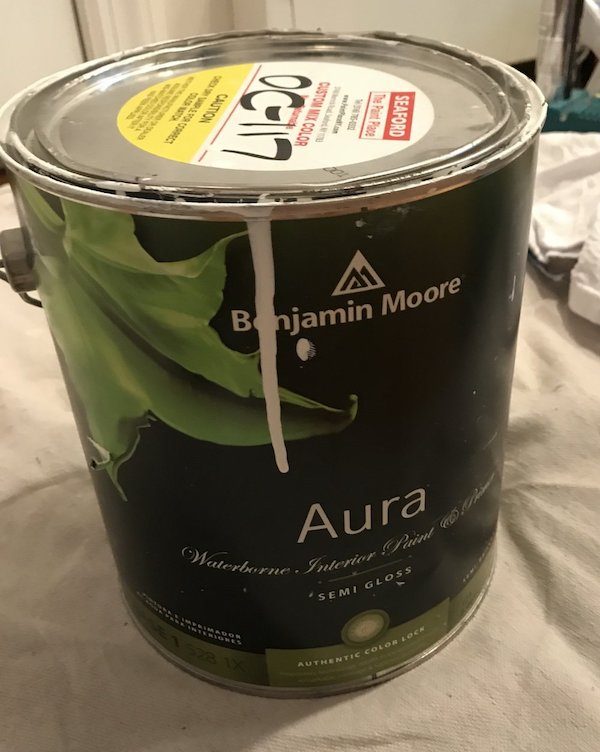 You make have noticed the BROWN fan in the before picture from above. Since we are going Black, White, Grey, and Mixed metal with the color scheme I decided to just paint the fan blades black instead of buying a new fixture. I used the same Stix Acrylic Waterborne Bonding but I used the leftover from when we painted our front door black which was tinted grey.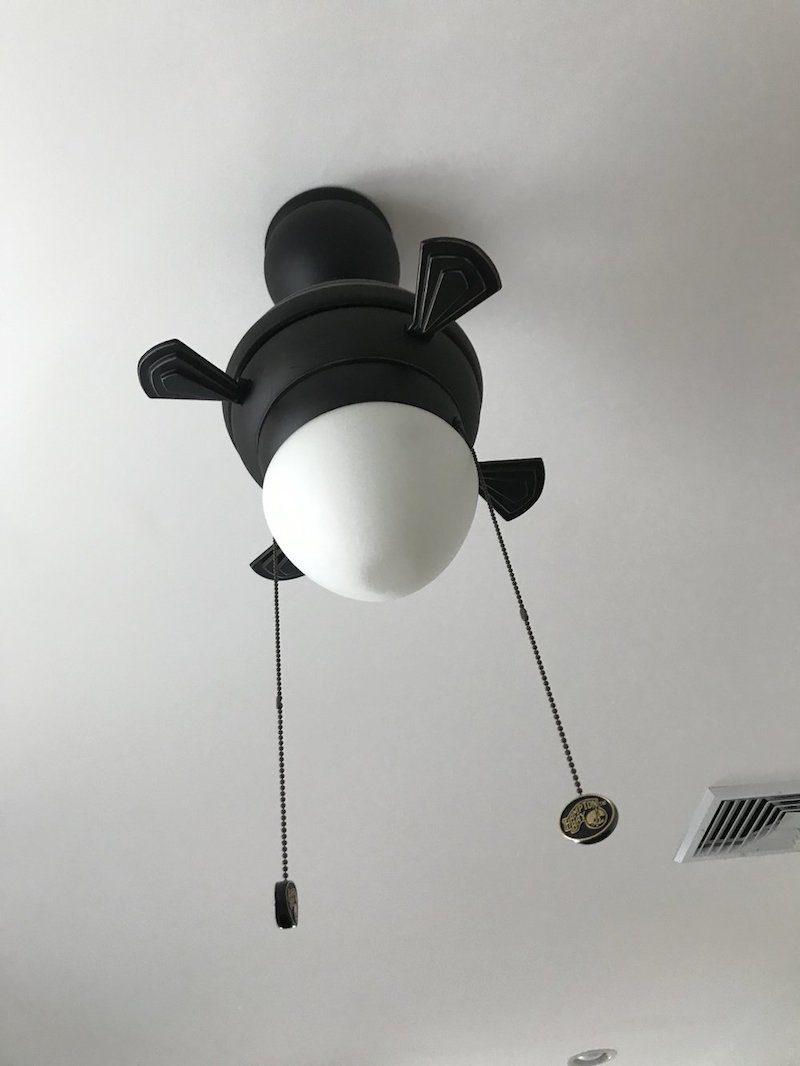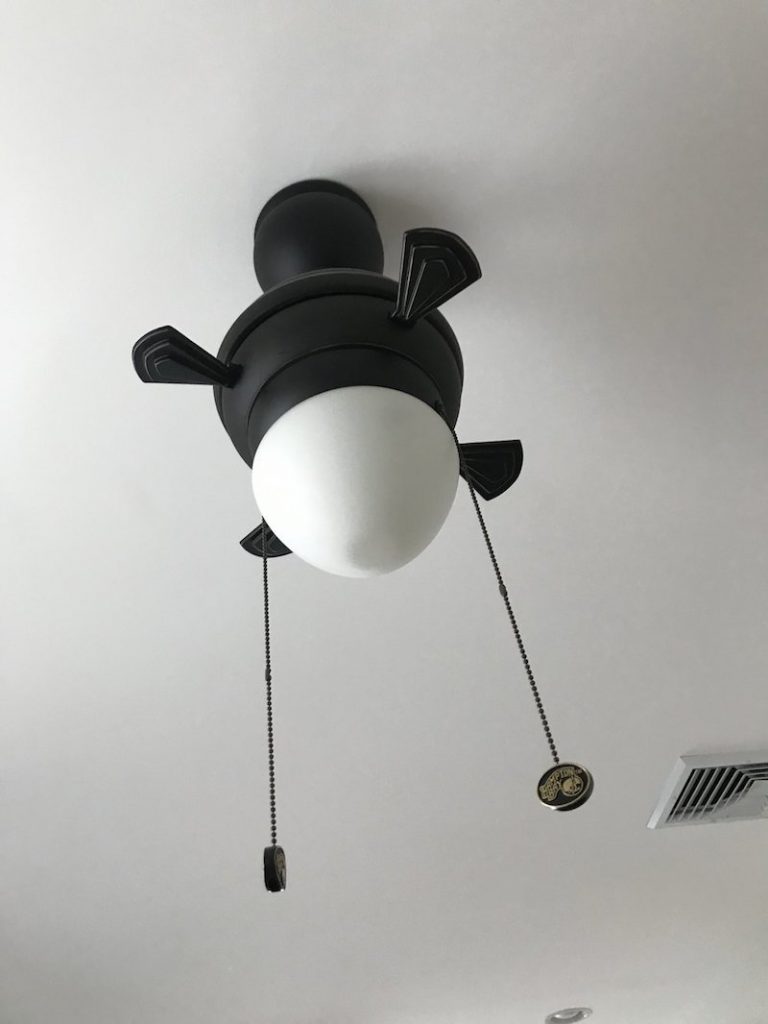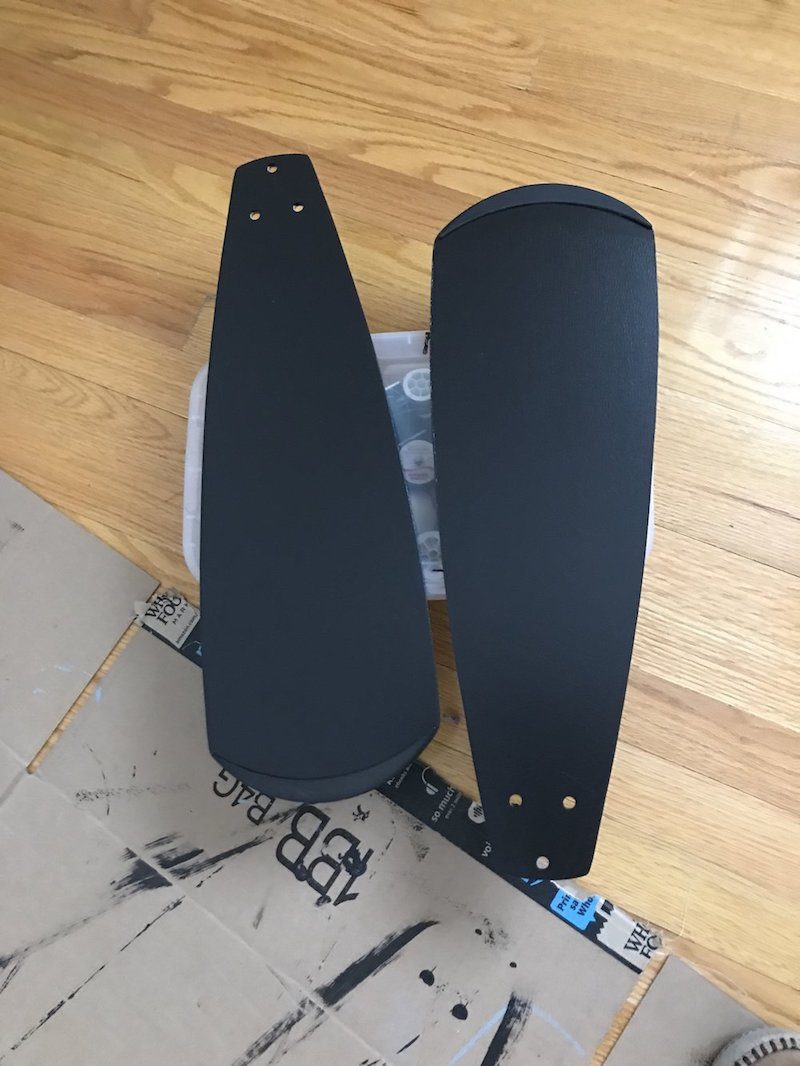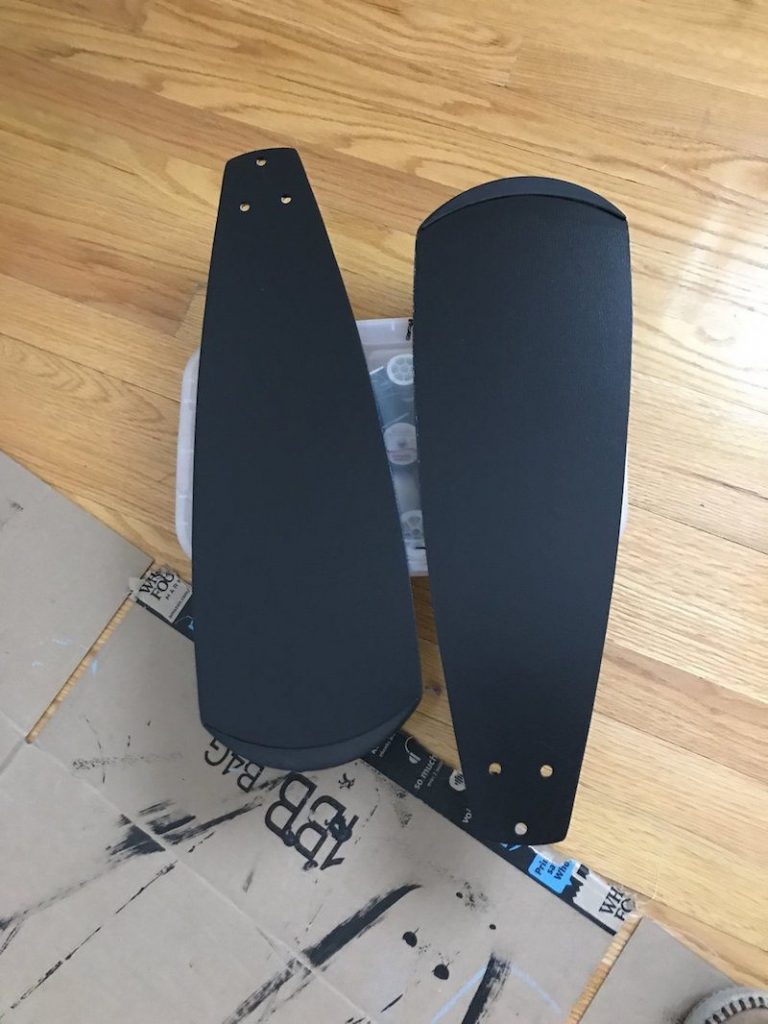 The black paint is BM Onyx 2133-10 in Exterior Soft Gloss.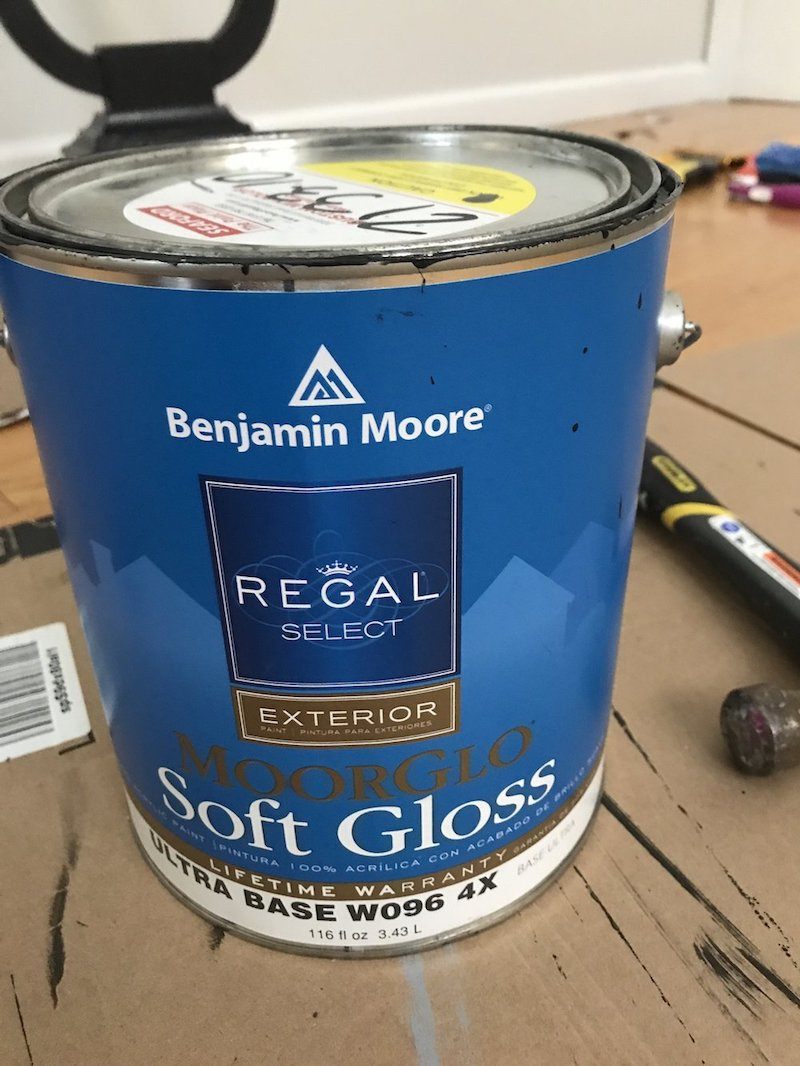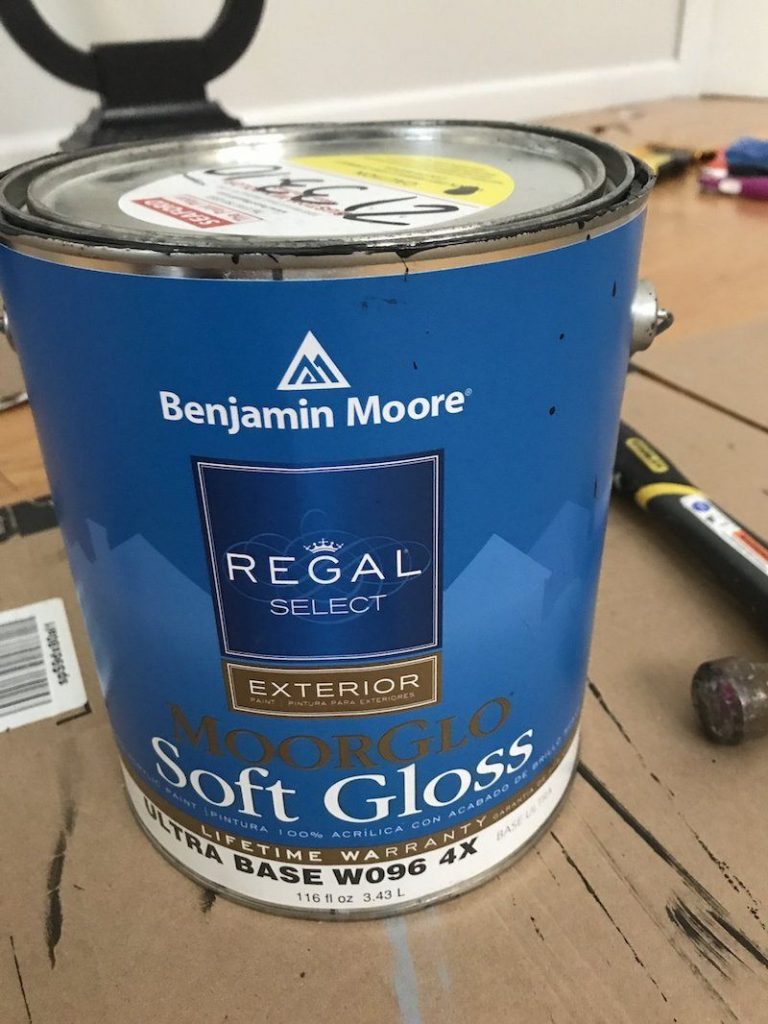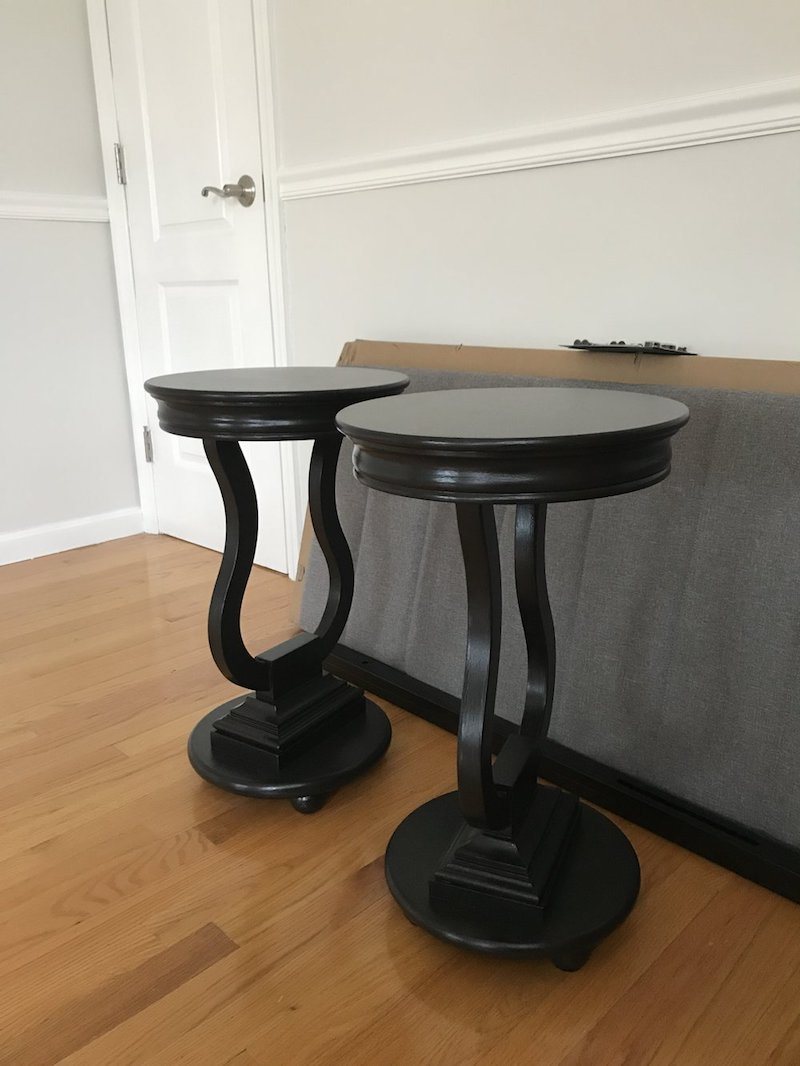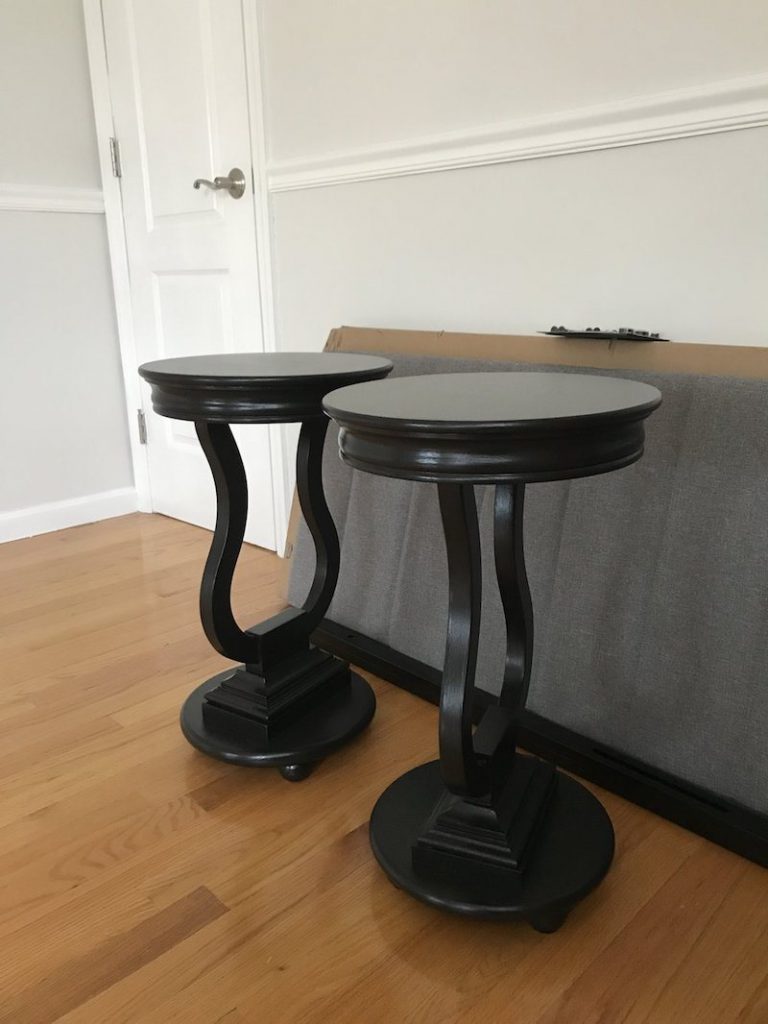 The side tables I recycled and painted black as well to use next to the two beds. Both the fan and tables came out awesome!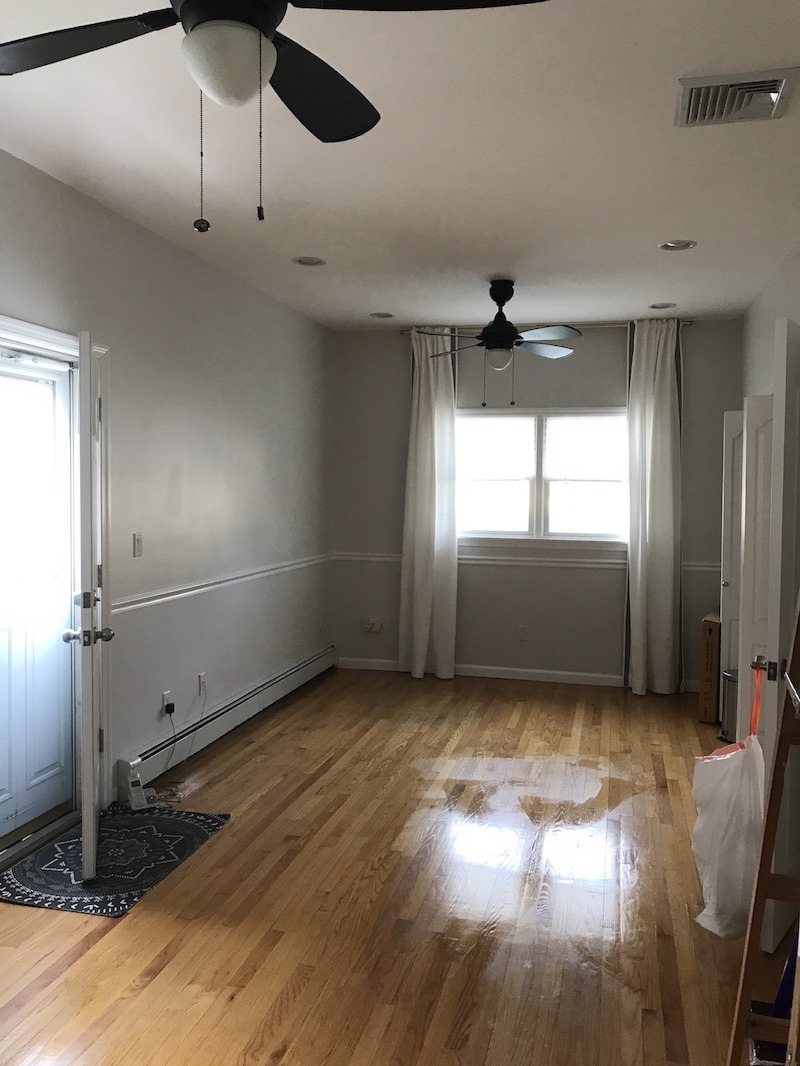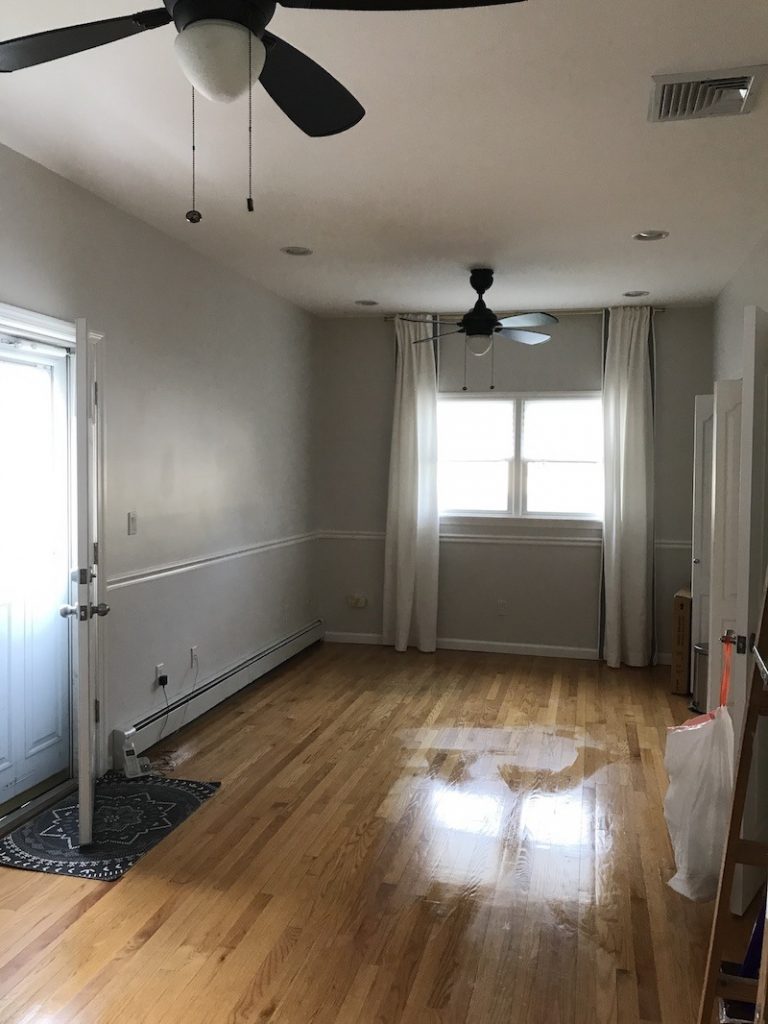 Here is how the room looks after we had Oscar the handyman spackle and paint it. He is super talented with patching up walls that have imperfections! You can also see his work HERE from the Fall ORC.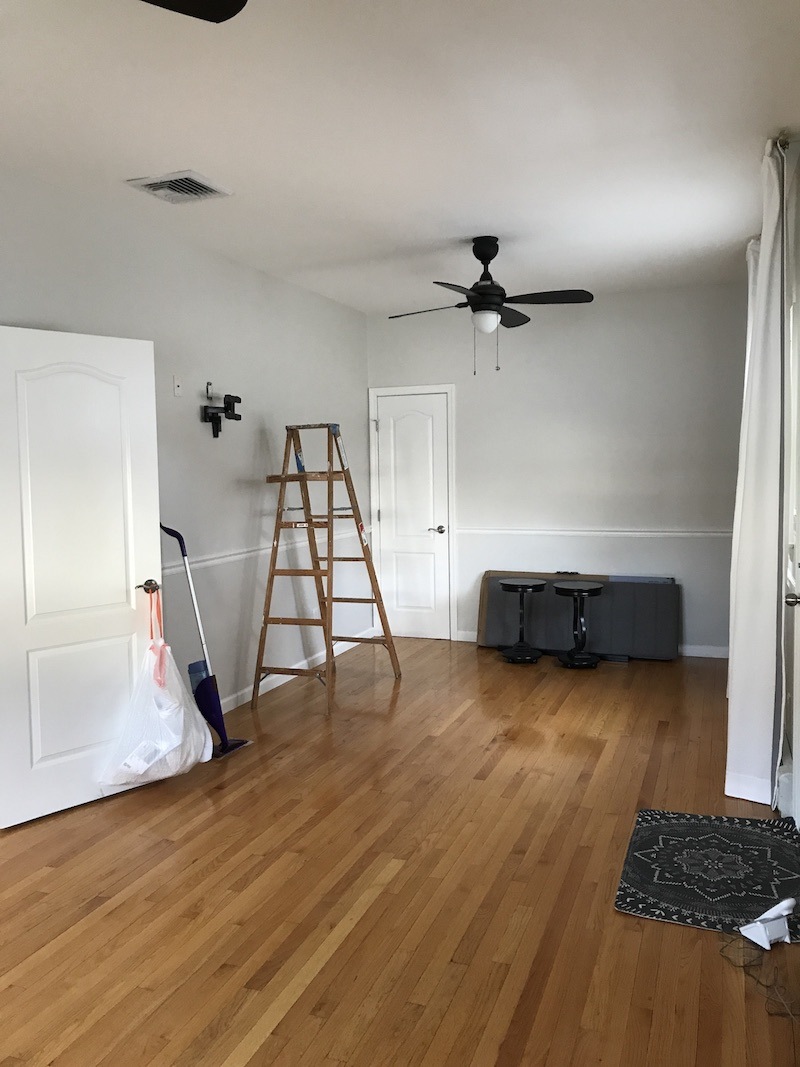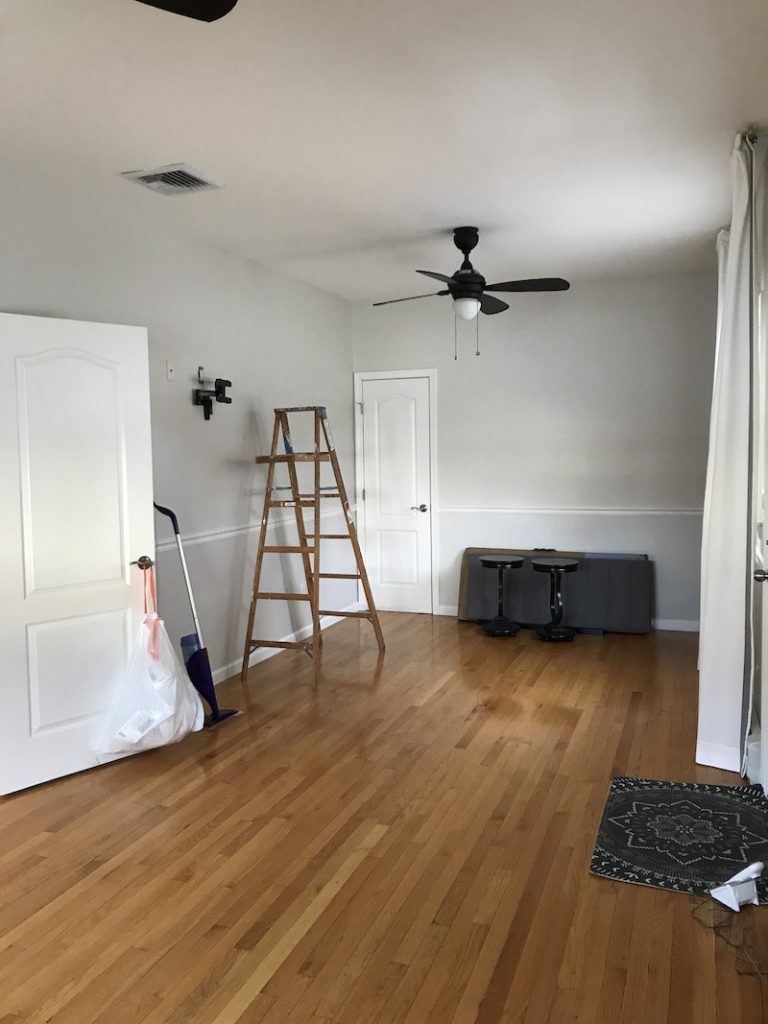 Now notice the window treatments! Those will be getting their own post so be sure to come back for next week. Believe it or not, they are the PAIR of $34.99 Ikea Curtains: LENDA with tie-backs, 1 pair, bleached white that I told you about HERE! We completely elevated those bad boys!! Next week we'll give you the complete details on this easy DIY project you can do too!!
---
Don't forget to check out the other amazingly talented Featured Designers and guest participants here, as they transform their spaces.
At Home With Ashley | Casey Keasler | Dorsey Designs | The Farmhouse Project | Home Made by Carmona
House of Funk | House of Jade Interiors | House Seven Design | House That Lars Built | Inspired by Charm
Jana Bek | Jessica Brigham | Kelly Golightly | Murphy Design | The Pink Pagoda | Sarah Gunn
Sherry Hart Designs | Sugar & Cloth | Veronica Solomon | Vintage Revivals | Media BH&G | TM by ORC
---
We hope this post helps inspire you to think creative with your next project. As you can see there are so many ways to update your living environment so DON'T BE ORDINARY or afraid to step outside your comfort zone!
Please comment and share this blog post with anyone you think will enjoy it! #sharingiscaring
As always please continue to follow the journey through our Instagram Stories and Facebook updates where we will continue to share behind the scene videos and findings.
Have an Inspired evening everyone!
xo Nicole
#beinspired