Please Note: This post may contain affiliate links, which means that if you make a purchase, I might make a small commission at no extra charge to you. I only recommend products or services I believe will add value to my readers. Please read my full disclosure for more details.
One of the many things we updated in the Willow House Makeover was the Lighting. We didn't originally plan to update ALL of the lightings but once we started it was a domino effect. You really can't make a dramatic change if you try to keep lighting that is over twelve years old. Luckily my husband was completely on board and was actually willing to spend even more than I planned in this area. Since I really consider lighting to be the jewelry of the room I was happy about that. Together we chose all the new fixtures and I am lucky he has two friends that are electricians. They literally came over as soon as he called that a new fixture arrived which was awesome!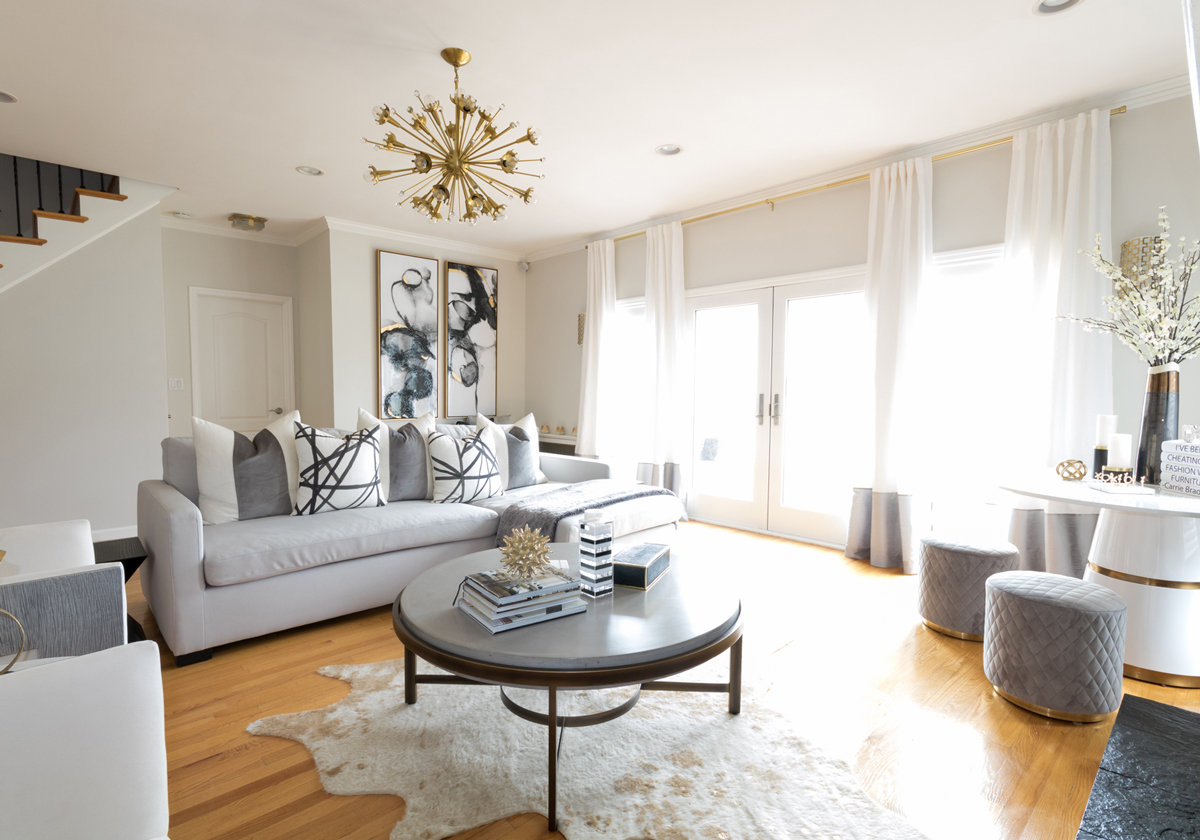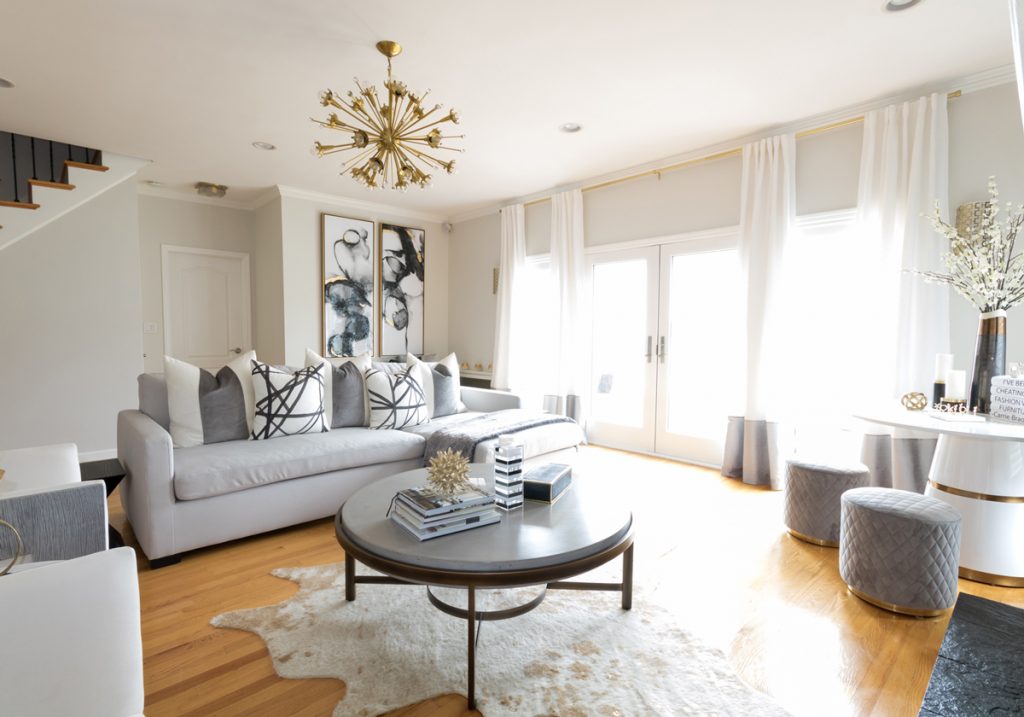 We will start off with the Living Room which was inspired by my favorite designers Kelly Hoppen and Cheryl Eisen of IMG. The lighting was updated to gold since I'm loving that these days and really helps create a Neutral Contemporary Vibe.
Now on a side note YES I am fully aware of the fact that we have a ridiculous amount of hi-hats in our house but in all fairness, we originally remodeled back in 2014 when I received my degree in Interior Design. I may have just finished a Lighting course at the time and went a tad bit overboard with the lighting plan! I Know! Again mistakes are here to teach us what not to do in the future Right lol?!
---
Now for the Lighting we used in the makeover!
The chandelier was purchased through the Jonathan Adler sight although we realized at HPMKT in October that it was manufactured by Robert Abby and we probably could have made the minimum opening order for the trade account. Oh Well! You live and you learn!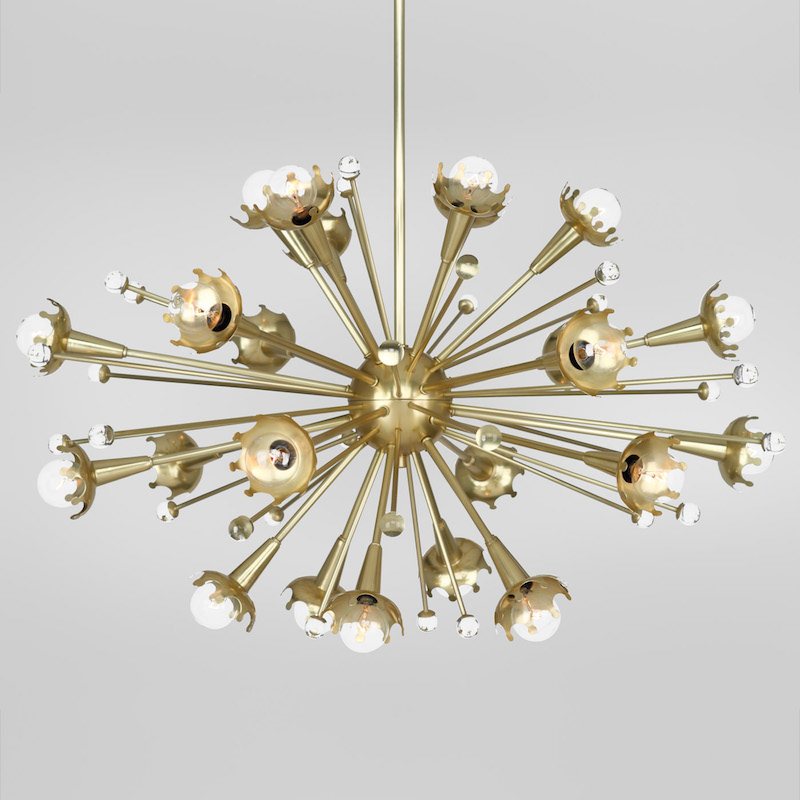 Modern Glamour- A groovy classic with our own twinkly twist. The Sputnik Chandelier is perfect for making your pad feel like a Parisian parlor. Our riff on the design staple features custom laser-cut crown cups that halo the bulbs for a modern glow. Tiny stems with crystal accents further reflect the galactic light and lend a ladylike grace to any room. Available in antiqued brass or polished nickel.
This chandelier is really the STAR of the show and I think my husband may love her even more that I do lol!
---
We purchased four of these sconces which can be seen on either side of the back doors and on the fireplace. Keeping them all the same helped balance the space and highlighted the chandelier.
Jonathan Adler Parker Collection 15″ High Brass Wall Sconce
Park Ave Twinkle With a Graphic Twist- Our Parker Sconce features our classic Nixon pattern in a sleek, laser-cut metal iteration, further illuminated by the clean backdrop of the frosted cased glass interior shade.
---
Hudson Valley Lighting Hudson Valley 9808-AGB Contemporary Modern One Light LED Wall Sconce in Brass-Antique finish 6, Aged Finish
This semi-flush light is even more gorgeous in person! So in LOVE with it!!
---
Here is the room from another angle where you can see all four sconces.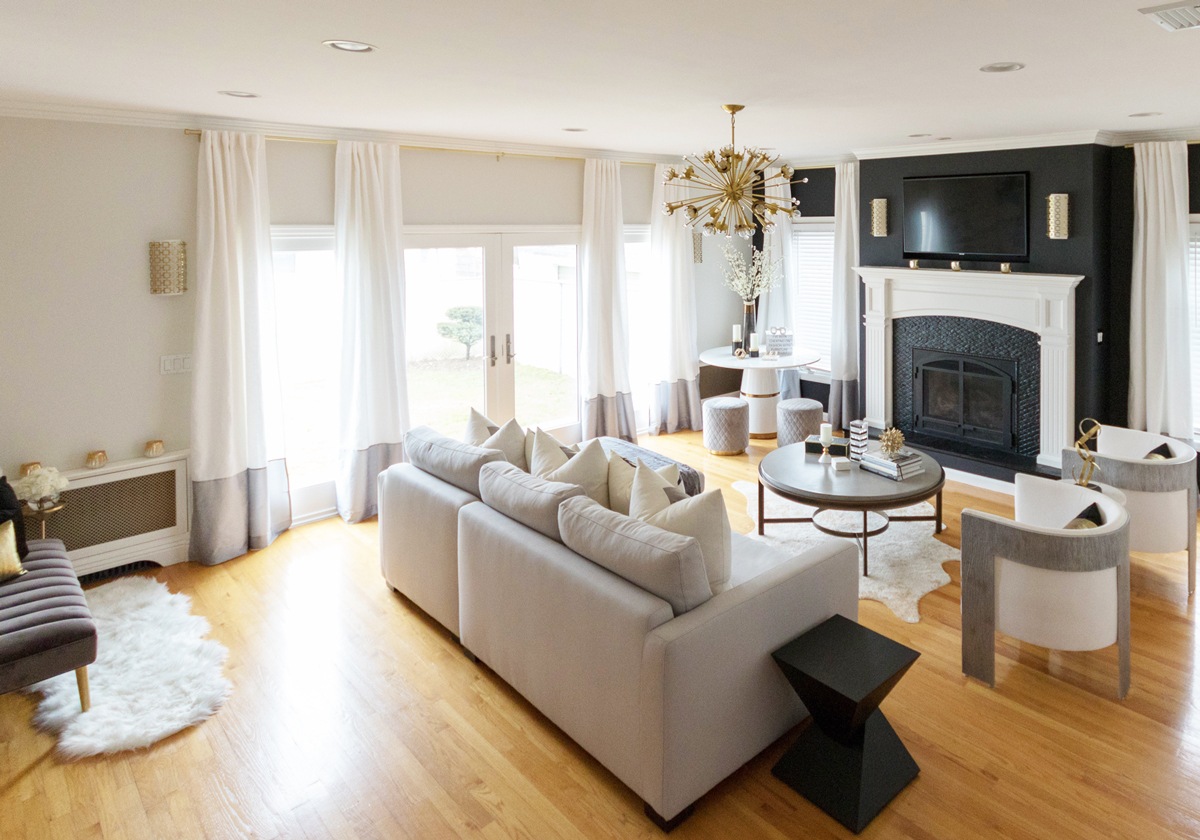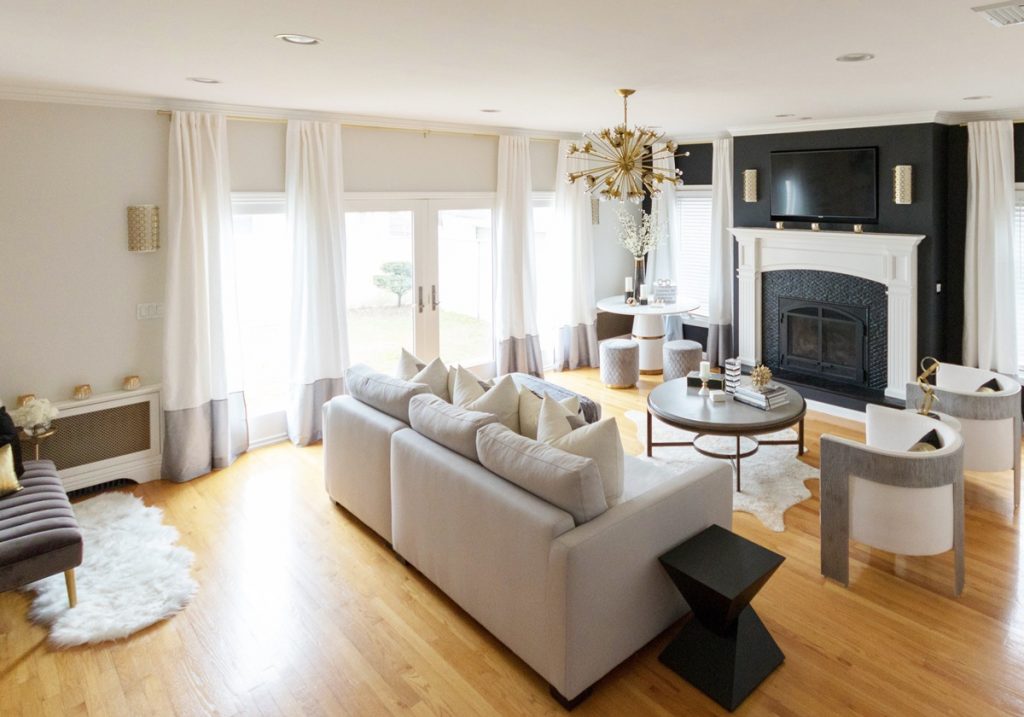 ---
We discovered this Flushmount light in the Robert Abby Showroom in HPMKT and fell in LOVE!! She is just what was needed to tie the spaces together in the hall.
Robert Abbey 535 Three Light Flushmount
This 3 light Flushmount from the Michael Berman Bond collection by Robert Abbey will enhance your home with a perfect mix of form and function. The features include a Modern Brass finish applied by experts.
Below is a picture of this Flushmount light in the hall.
---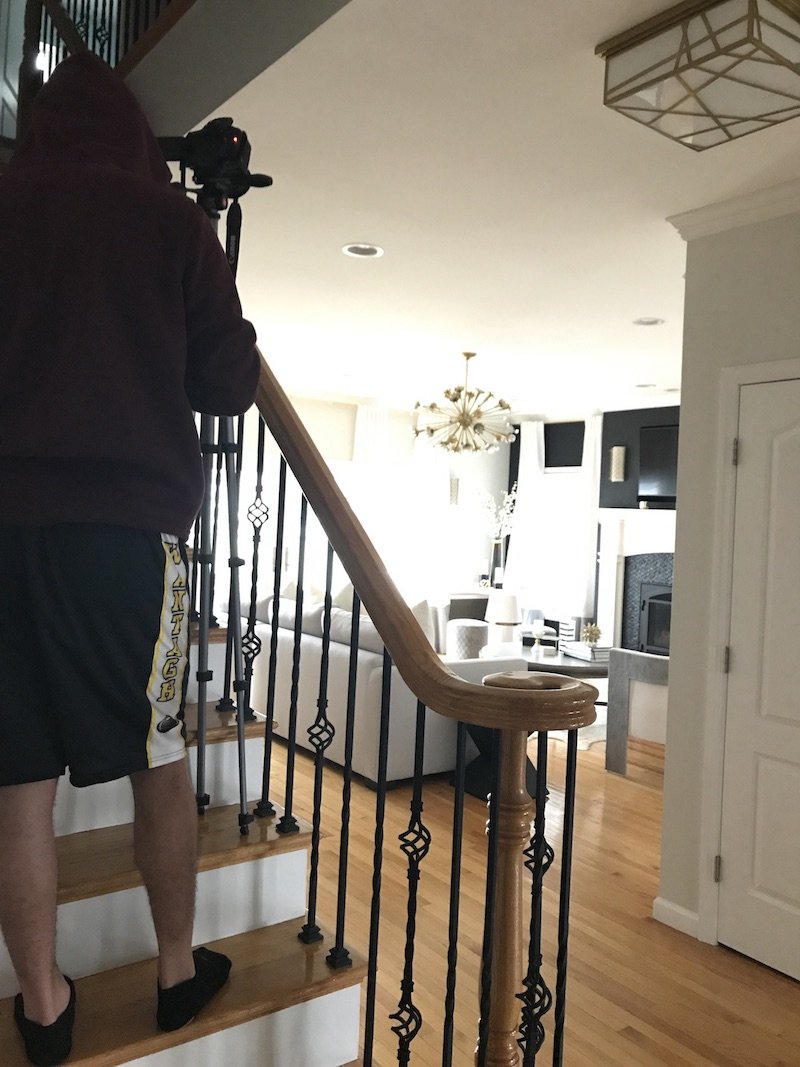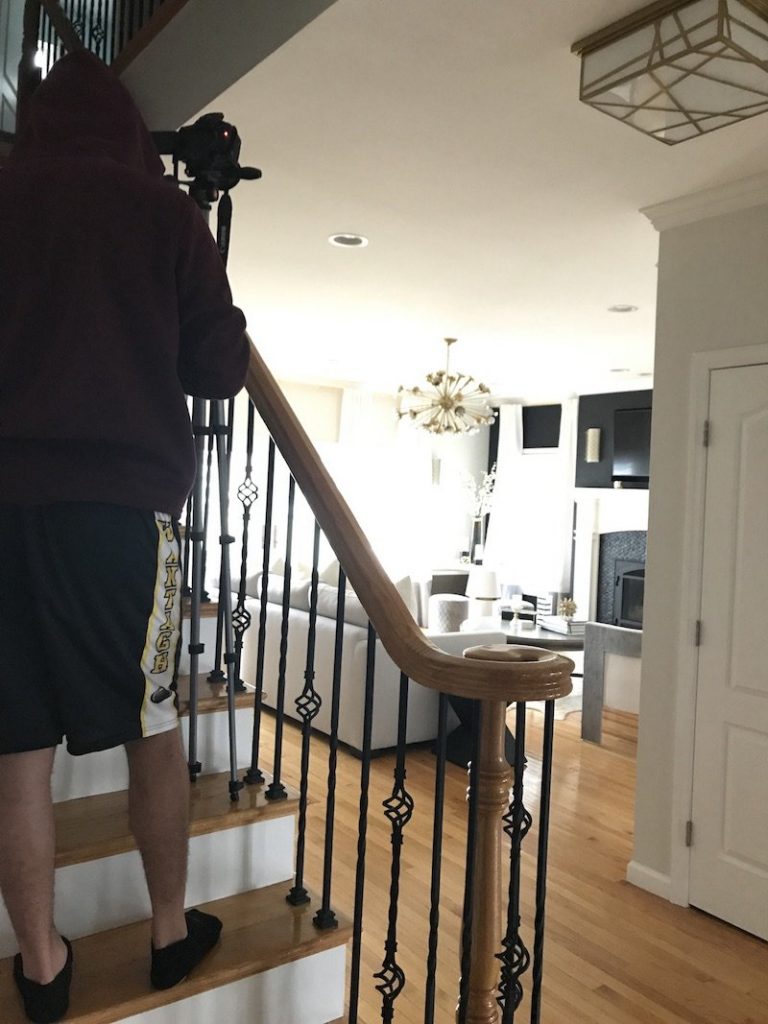 Here is my son the photographer Arquimedes "Quimes" DelaCruz in action as well!
---
We have two of these pendants in the Kitchen which is off the sitting room. In LOVE with the mixed metal which ties into the overall design, we have going on throughout.
Arteriors 42413 Mason Small Hammered Iron Pendant, Dark Silver
Mixed metal hammered iron pendant with dark silver exterior and interior accented with brass welds. Taupe cloth cord.
---
Next, we have the Sitting Room which was designed for the ORC this past fall.
If you missed the Fall ORC you can see it by clicking on the links below:
Week 1 | Week 2 | Week 3 | Week 4 | Week 5 | Week 6 | FINAL ROOM
---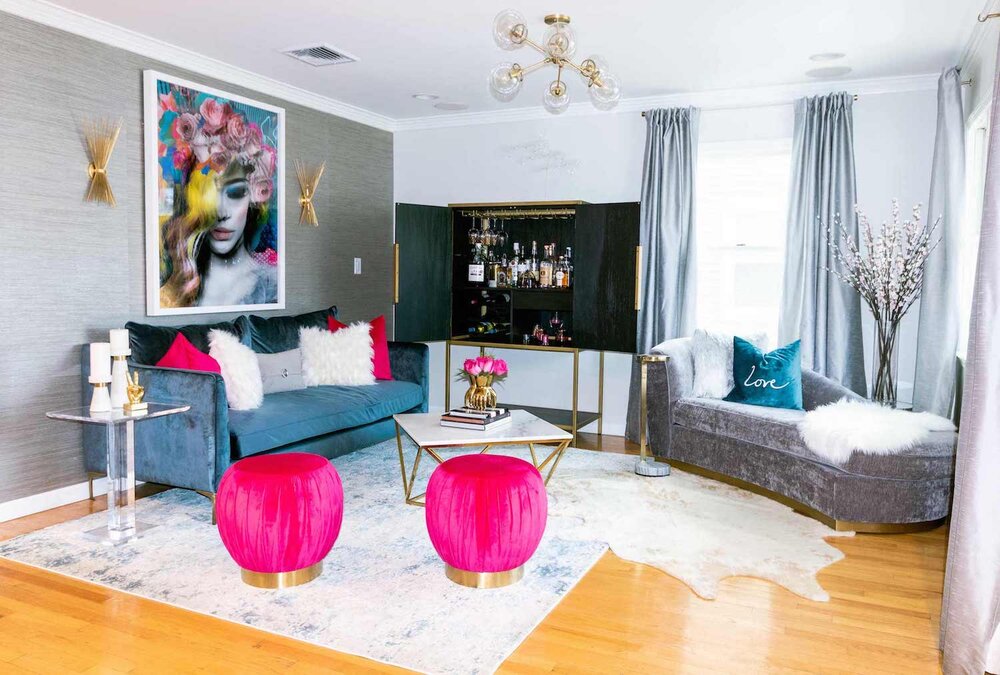 We have gotten so many compliments on these sconces. Kelly Wearstler is one of my favorite designers and I'm so glad to have her lighting represented in my portfolio.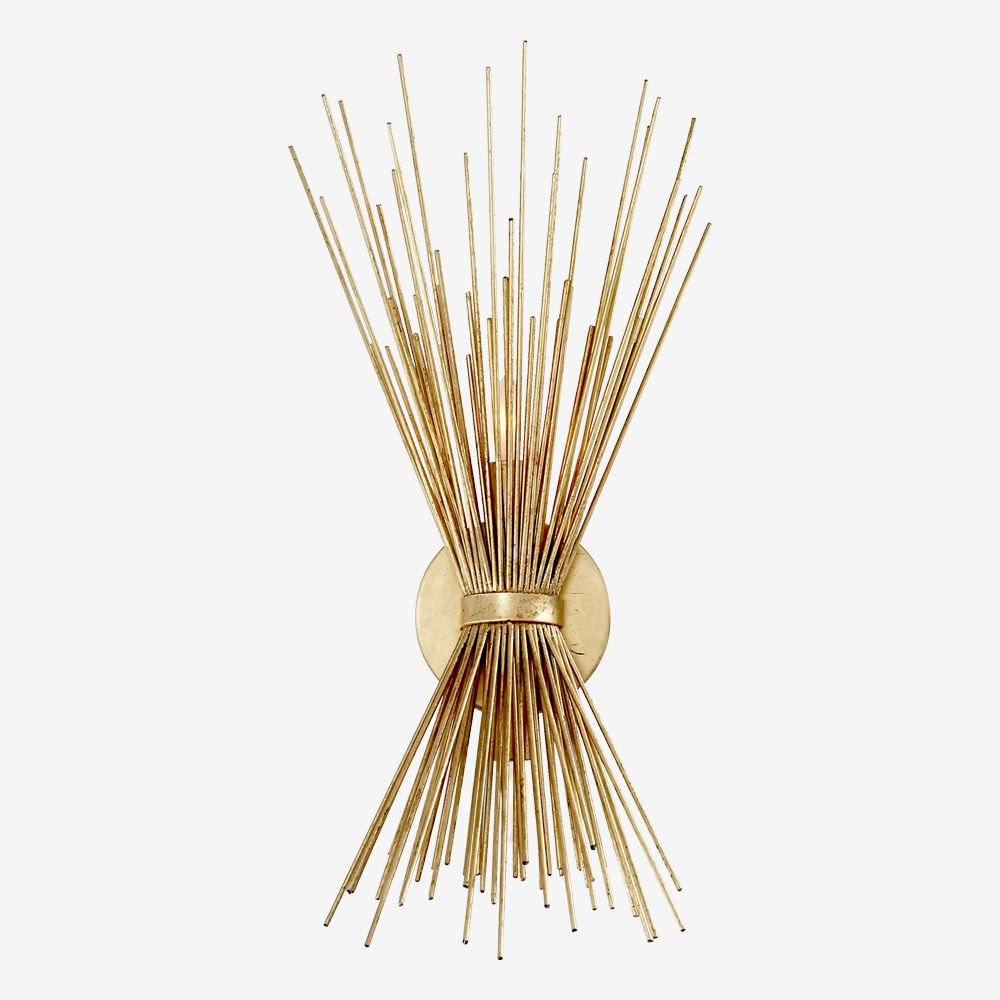 The Strada collection is delicate and ethereal. Each sculptural piece, with a seemingly random array of radiating quills, plays with cast shadow to evoke a soft sophistication. Available in Aged Iron, Burnished Silver Leaf, Gild, and Polished Nickel.
---
This Flush Mount Chandelier looks amazing as you walk up to the house from outside as well as in the room! Be sure to go to the Dutton Brown website to read their story! You will find it truly inspiring!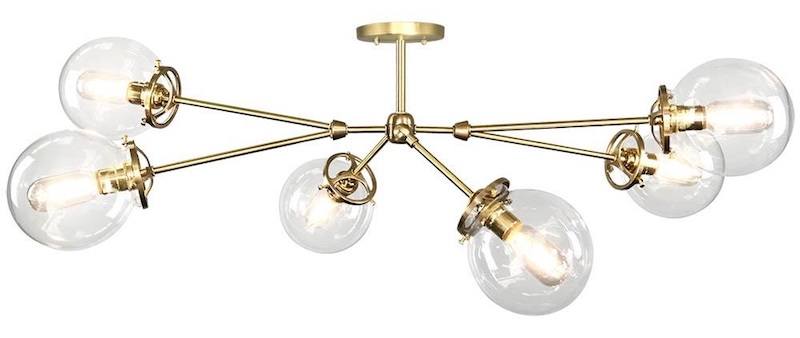 Horizontal Reef Flush Mount 38″
The Horizontal Reef Globe Flush Mount 38″ is the perfect statement lighting for lower ceilings and above rectangular tables, islands, and bars. The fixture comes preinstalled with a short rod to install on lower ceilings. Two of the chandelier's globes can also be positioned down as shown in the photos or up to the sides to raise the height if necessary. Each fixture is crafted from solid brass hardware combined with hand blown glass globes. Each of the fixture's six globes are affixed with screw-in open-bottom style holders that add an organic, open, airy feel to high-end light fixture.
---
We hope this helps inspire you to get creative with the lighting in your next project. As you can see there are so many amazing options out there so DON'T BE ORDINARY or afraid to step outside your comfort zone!
If you are in need of some help incorporating new lighting in your next design reach out to us HERE so we can help! We believe everyone deserves a space that makes you feel inspired and reenergized after a long day of work!
Please comment and share this blog post with anyone you think will enjoy it! #sharingiscaring
As always please continue to follow the journey through our Instagram Stories and Facebook updates where we will continue to share behind the scene videos and findings.
Have an Inspired evening everyone!
xo Nicole
#beinspired